10 months ago · 1 min. reading time · visibility ~100 ·
Job Satisfaction Doesn't Exist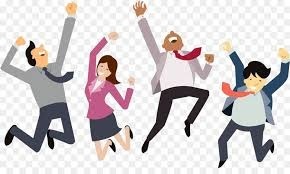 There is no such thing as job satisfaction. That's an expression more in keeping with snowflakes and the world of woke. It implies a conclusion and ignores reality.

Each day contains successes and disappointments. Whichever is dominant becomes the findings we present at the end of the day.

The ideal goal is to have more successes than failures and utopia is realised if there were no failures because that's a perfect day.

A success can be as simple as not spilling coffee on the keyboard to the securing of a large order or receiving a thank you or a smile from a passer-by.

The conclusion of a day isn't sufficient to measure a job's value so the obvious question is what should the unit of measure be? It gets worse because having more failures in a day than successes demands review because it's well established that nothing just happens, it's caused.

If we accept that events are caused and there is a majority of negative results then the only remaining issues are to establish why.

The use of the disciplined environment that BuzzApex offers helps to breakdown the contributions that spoilt the day. Not only that, by using the dynamic features in a carefully engineered way it's a realistic expectation to increase the frequency of successful events every day.

You have no groups that fit your search