11 months ago · 2 min. reading time · visibility ~10 ·
What's Next?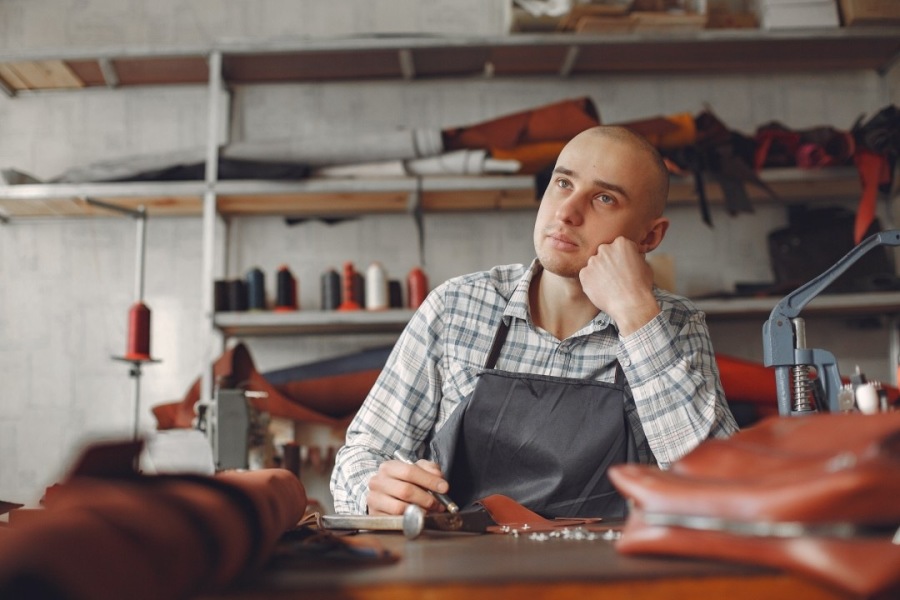 There's so many talented people who can convert products from one form into another because they have the ability to visualise an end result and the skills to do it perfectly. It is these abilities that frequently stimulate thoughts of becoming an entrepreneur. That leap from something that is fun or adequately passes time to something that generates revenue.
The next step for most new entrepreneurs is then to establish costs to produce. Many appear to believe that cost of sale is the accumulative cost of material and labour or may not be aware of the the term. The net result is that they tend to under-price themselves without realising that there's other things that must be funded ahead of a sale occurring which is the most common downfall for many new businesses.
Funding becomes the next hurdle most business entrants face. A common failure is to look at stock purchases and the labour without the other factors. Bad debts, transaction reversals particularly common with credit card payments, raw material waste and defective product are a reality that all manufacturers face irrespective of how careful they work and the deadliest of them all is operating costs. Operating costs quickly escalate with statutory returns, administrative queries and the all time favourite, legislation compliances. Seasoned business owners know all too well the time and costs associated with satisfying legislation and the cost of bureaucracy especially in regulated industries. Another nasty that frequently gets overlooked in cashflow projections is how to tell the market that it has a new entrant? How to be seen by the local population who are the cheapest audience to reach before expanding beyond that.
The internet is a good source of information but search engines have limitations. They're brilliant at finding vendors registered on maps and giving information about products and displaying adverts paid for by other vendors but do they quickly tell you the closest source of products from where you are at a particular point in time? Do they provide you the means to communicate with the vendor without switching from the browser to a telephone call or email? Can they tell you what competing brands are in your local market or give indication of the product's popularity? Can you see the manufacturer's writeup on the products or must you switch from tab to tab in a browser to research a single product then navigate back to look at the next item that caught your eye? Are all vendor websites helpful or are they simply vague enough to sell their wares and nothing more? Can you place orders or must you navigate to the vendor's website to establish whether they support on-line orders, if not then it's a matter of navigating back to the search engine results and try the next entry that catches your eye? So how should you research?
There's a new kid on the block, Buzzapex. Still in its infancy and provided they can achieve sufficient adoption, promises to solve all of these challenges and more. It offers a free catalogue in perpetuity and if more are needed then charges for each are raised at a nominal daily rate. The catalogues don't show images until the user makes that selection which has been done specifically to keep data consumption to the lowest denomination, a saving to viewers that other catalogues don't consider. Distance to the closest source on the platform is displayed and orders can be placed on the platform directly with the vendor. Buzzapex has no role in the physical transaction and does not add to the cost of the product by acting as an aggregator. Move your location into different market areas and researching competition and market saturation becomes a simpler and cheaper process and it allows planning for the next holiday's budgeting as the costs of items in that region become known.
If you're dreaming of becoming an entrepreneur, do it the right way. Use BuzzApex and learn from the platform how best to control your business
You have no groups that fit your search