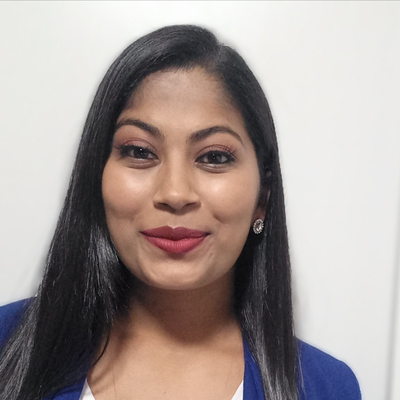 Services provided R170

/ hour
Education / Training (14)
Conversational English Lessons
English Lessons
Esl Teacher
Adult Basic Education
Advanced English Lessons
English Tutors
English Lessons For Adults
Private English Tutors
English Lessons For Kids
English Lessons For Beginners
Esl Classes
Business English Lessons
English Classes
Esl Lessons

Technology / Internet (1)
English

About Trinisha Gobinpershad :
My name is Trinisha. I am 26 years old. I am a native speaker from South Africa 🌍.@I graduated from Stadio University 🎓. I have a Bachelor's Degree in Education 🎓👩‍🏫. I have completed ✅ my 120-hour 🕓 TEFL (Teaching English as a Foreign Language) certificate. I have taught kids and adults from all over the world 🗺. 
I have 2 years classroom experience with kids and 4 years online experience with kids and adults 👪. I am passionate about teaching because I am eager to make a difference in children's lives and to help them develop holistically. 
When teaching 👩‍🏫 I prefer to use the TPR method, Total Physical Response because it allows the lesson to be more interactive between students and the teacher. I will be able to help you with conversational, grammar and pronunciation lessons, as well as learning phonics 🔠. 
I cannot wait 😄to be your next tutor and I cannot wait to see you in my class. I look forward to speaking 🗣 with you .
Experience
Online ESL Teacher - LatinHire - 2 and a half years 
Private ESL Teacher - 2019 till present 
Recruiter - LatinHire - 1 year 
Online ESL Teacher -  NativeX - 3 months 
Education
HIGHER CERTIFICATE IN PRE-SCHOOL EDUCATION - Embury Institute for Higher Education (Stadio University) 2016
Bachelor of Education - Embury Institute for Higher Education (Stadio University) 2017 - 2020