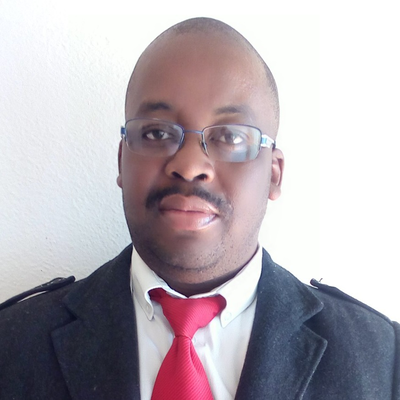 About Sifiso Maseko:
I am currently placed at Santam Auckland Park within the specialist business called HandL as a sales consultant. My burning passion and reliability have won the hearts and trust of internal and external stakeholders in a very long period. I have experience as a sales advisor through Sanlam. I was responsible for selling insurance products. I commit to every task and take accountability and charge in every request regardless of who the task was allocated to initially. My experience as a client service personnel makes it easy to quickly adapt, empathies and react accordingly when tasked. I have a special gift of absorbing pressure and can deal with brokers' frustrations and persistency including setbacks. I am also equipped with special listening skills and I can proactively probe to establish the root course of the problem and provide more relevant and feedback thereof.
Experience
Execute broker request within agreed timeframes, quality standard and legislation guidelines;
Dealing with issuance of new policies or policy maintenance amendments;
Dealing with general insurance and policy specific enquiries or sales thereof;
Managing client expectation on expected turnaround times for submitted requests;
Ensuring and delivering accuracy of broker requests;
Providing effective, efficient and professional service to all clients both telephonically and/or through written correspondence;
Education
Name of institution                             : Milpark Education
Course                                                  : Higher certificate in insurance NQF level 5 120 Credits
Subjects Passed                                    : Commercial Lines Insurance, Business Management, Personal           
Lines Insurance, Construction, Risk Management and Legal Framework
Name of Institution          Moonstone, RE5 Exam for Representative on all Categories of FSP
Name of institution                             : HAVATECH (S T E C H)
Course                                                  : Certificate for pc engineering   
Subjects Passed                                                         
Network fundamentals, assembling and dissembling, disk operating system and configuration and troubleshooting.
Name of institution                                                   : Giga skills training
Course                                                                        A+ (Diploma for computer service technician)
Subjects Passed                                                         
Core hardware module and Disc operating systems
Name of institution                                    : Giga skills training
Course                                                        : Diploma for computer clerk
Subjects              
Introduction to computers, Computer theory, Internet studies, Office practice, Windows 98, Microsoft word introduction, Windows 98, Typing skills, Quality customer service, Telephone skills, Microsoft Outlook and Security awareness 
Name of institution                                                   : Giga skills
Certificate                                                                 : Pastel Accounting Version 5.2
Other Credits Achieved  30 FAIS credits NQF level 4 for personal lines.
Last school attended                          : Ekulindeni high school
Highest standard passed                    : Grade 12 (matric)
Year obtained                                     : 1998
Professionals who compete with Sifiso
Professionals in the same Insurance sector as Sifiso Maseko
Professionals from different sectors near Johannesburg, City of Johannesburg Metropolitan Municipality
Other users who are called Sifiso
Jobs near Johannesburg, City of Johannesburg Metropolitan Municipality
---

Signify

Johannesburg, South Africa

Job Title · Customer order manager · Job Description: · We're looking for a Customer Order Manager to join our Commercial Operations Team in Johannesburg · South Africa · Working for Signify means bei ...

---

CARtime SA

Midrand, South Africa

Responsibilities: · Driving experience. · Able to carry out all reasonable instructions from Supervisor · Washing of vehicles. · General tasks i.e. · Cleaning Oil/Fuel spills on Site · Daily cleaning ...

---

OfferZen

Johannesburg, South Africa

Intermediate PHP Engineer Are you a talented intermediate PHP engineer looking for your Dream Developer Job? OfferZen, the developer jobs marketplace, reverses the job search process. · We connect dev ...