3 years ago · 1 min. reading time · visibility 0 ·
Narrative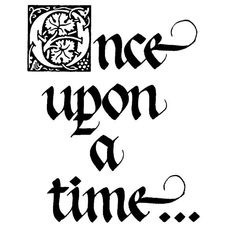 Once upon a time there was a narrative. It came along when we were born and neatly nestled itself in our mind - as yet blank and looking upon the world and the people around us. It started only with our genetic imprint but then slowly, as we took in images and experiences it grew to our own story - the evolving story of our life and our place in the world.
This story is not yet finished, not yet complete, not yet fully told. Because the narrative is at once actual and chimera. At once realistic and wishful. Truth and untruth. We look and listen to what happens and then store it in our mind. Never a perfect recollection. At times vague, often embellished. 
The narrative plays a trick. It looks at what unfolds, takes a view and tells us the story we prefer. We look back at the events and somewhere between realism, perception, and fiction, we mold it into something that suits us. We edit, select, and shape the story of our life to one we choose to live with within our subjective prism of plausibility. 
The narrative also takes our story into the future and overlays it with what we hope will happen. Today's events and yesterdays memories are projected onto the dreams and expectations we paint on the canvas of the future. The future is a yet a tale untold and unformed but outlined by the plot of our written chapters. 
We link moments, fragments, awareness and experiences and create the story of ourself, to ourself. And if our narrative does it well, if it finds some grounding, finds meaning in its telling, coherence in itself, connection with others, and finds a personal purpose however transient - it shall live quite happily ever after.
With thanks to and inspired by Ian Weinberg in his post A Tall Story.
"
You have no groups that fit your search