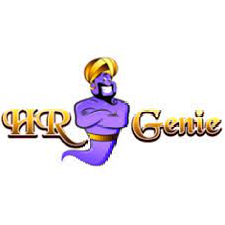 HR Genie in South Africa
Human Resources
1129 jobs at HR Genie in South Africa
---

The Financial advisor is responsible for: Servicing of existing clients, including the review and managing of their Portfolios in terms of company policy; Generating new business and preparing proposals to existing clientsClient Portfolio Reviews Servicing of Existing Clients Gen ...

---

SPRAY PAINT ASSISTANT wanted for national automotive manufacturerGrade 10 or EquivalentExperience in a similar position within the automotive industryOverhead Crane LicenseCode 14 License would be advantageousDUTIES Ensure adherence to company rules and regulations as documented ...

---

Purpose of the Job:Responsible for ensuring that the Welcome Desk/Reception is effectively and efficiently managed at all times to provide members with a positive first impression and maximise member satisfaction. · Willingness to conduct group exercise classes · Key Performance ...

---

(Hourly Paid)This highly acclaimed Hotel prides itself on being a respected & progressive employer brand, celebrated our investment in employee wellness, the broader community & the environment. We are looking to recruit a Housekeeping Coordinator, to coordinate the day-to-day ac ...

---

Purpose of the job: · The Sales Consultant is responsible for selling memberships and marketing of products, facilities and services to the general public by achieving a specific monthly new member sales target as well as supporting general member satisfaction and retention · Key ...

---

Job Function To manage and support the IT infrastructure and to play an active role in the introduction of new technologies. · To provide support for the users of the company IT systems and resolve any issues arising in a timely manner. · To provide first-line support on the soft ...

---

Your Grade 12 and RE 5 qualification with at least 3 years experience with medical aid schemes and gap cover in a financial advise environment will enable you to conduct:Administrative Assistant Duties in English & Afrikaans Assist clients on medical schemes and Gap cover with cl ...

---

Deloitte is looking for a PMO · Snr Manager to form part of the Supply Chain Network and Ops team. · Core function of the role: · Support the Project Manager with Regional SC Integration · Strong PMO skills with supply chain knowledge that will work with the client team and the ...

---

Personal Chef (JB2413) · Bendor, Polokwane · R12000 R15 000 CTC per MonthBenefits: · Accommodation and meals · Duration: · Permanent · Application closing date: 4 November 2022OverviewExperienced Personal Chef required to prepare all meals, to specific dietary requirements, for t ...

---

Overview · Our client is looking for someone with solid sales and administrative skills to join their exciting team Salaries and Benefits: · Negotiable Responsibilities: · Loading orders on the systemCapturing daily salesCompiling month-end reports · Key Skills: · Good administr ...

---

Our client is looking for a Internal Sales & Admin assistant/ co-ordinator to join their team · RESPONSIBILITIES: · Contacting customers by phone or email to answer queries and obtain missing information. · Issuing sales transaction invoices. · Verifying orders, including custome ...

---

The primary responsibility will be for the management and coordination of plant operations including production, receiving, dispatch, stores, health and safety, staff, and maintenance, consistent to improve the production facilities' performance · Duties will include: · Staff pla ...

---

Customer Service Consultant Helpdesk (JB2066) · Century City · Market RelatedEducational requirements: · Grade 12At least 2 years experience in customer service/contact centre or education related positions · MS office proficientDuties and Responsibilities: · To attend to and res ...

---

CATERING / FOOD SERVICES SALES EXECUTIVE wanted for national catering group of companies.The successful candidate would need to be based in the Eastern Province (preferably PE) and will report to our Branch Manager based in Grahamstown and PE, as well as reporting to our National ...

---

DTP Operator (JB2434) · Newlands, Johannesburg · R20 000.00 R 22 000.00 CTC per monthDuration: · Permanent · Application closing date: 15 November 2022OverviewA well-known digital printing company is looking for an experienced DTP Operator to join their team. · You will be respon ...

---

Night Shift Floor Manager (JB2294) · Cape Town City Centre, Cape Town · R18 000 plus monthly incentivesDuration: · Permanent · Application closing date: 12 September 2022OverviewOur client is seeking the assistance of a Night Shift Floor Manager who would be responsible for manag ...

---

Lecturer (Public Management) (JB2389)PretoriaMarket RelatedTo undertake lecturing duties and the associated functions of preparation, assessment, moderation and curriculum development · Requirements: · Strong knowledge of subject matter combined with a broad subject background en ...

---

You will be responsible for the following:Manage budgeting and forecasting processManagement Reporting for site and to HOExcise control and administrationProduction order variance analysis and implement corrective actionEffective control of the cost management function through mo ...

---

Internal Sales Short term insurance (JB2446) · Weltevredenpark, Johannesburg R7500.00 R 8 000.00 basic plus commission Duration: · Permanent · Application closing date: 15 November 2022OverviewWe are looking for vibrant, well-spoken and target driven individuals who are passionat ...

---

Our Client a Global Tech firm is seeking a Senior Data Analyst to join their team in Johannesburg on a contract basis. · They offer stability, growth, attractive rates and a great working environment. · As a Senior Data Analyst, you'll be responsible for identifying and reporting ...