1 year ago · 2 min. reading time · visibility ~10 ·
Who cares?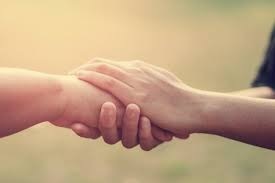 In this age of multiple human issues which have been so generously aired on the social media platforms, I'm driven to ask who really cares? I would suggest that the ever expanding volume of the Diagnostic and Statistical Manual of Mental Disorders (DSM), the psychiatric handbook of human cognitive and emotional maladies, reflects a species either exposing its multiple flaws or alternatively, losing its resilience and indeed its way and crying out for help.

In actual fact the combined SM platforms have provided the ideal medium and backdrop for illustrating the multiple configurations and permutations of the tortured human psyche. And while there are many decent folk contributing real value in their posts and comments, the SM corridors are for the most part awash with narcissistic rigor in various degrees and guises. Additionally, most are talking and not listening and consequently remain fixed in their limiting beliefs, their comfort zones. In case this doesn't sufficiently perturb you, let us be reminded also of the malfeasant intent of the dark forces that manipulate through spin and fake news for their own self-interest, often at our expense.
In the face of this tortured species I ask again, who cares? Does anyone care? How do they care? Could they care less? Are they care-free or just riddled with caries? Perhaps they're just careless?
I have pondered these things and so I share my work in progress. The caring configurations of the human are as convoluted as the species itself. The predominant carer in our midst is the narcissistic driven, secondary gain variant. This variant requires stroking of the ego and the fulfillment of self-interest based conditions. These conditions are best summarized by the five-finger rule: What's; In; It; For; Me!! It's about caring for a fee or some other reward, for recognition and/or for a place in Heaven! It is this variant that effectively converted Health Care into the Health Care Industry.
We move on to the next variant, one which is lower on the self-esteem spectrum. Here things can really become a little murky. Caring in this space may reflect guilt that someone else is suffering more than them. Caring also out of fear of retribution because caring is the right thing to do. Additionally there may be an ingrained limiting belief that they were born to serve the needs of others. This may give rise to the chronic care-giver role, one that is fraught with unhappiness and ill health. Finally in this range may arise the schadenfreude variant – the individual that derives personal joy by engaging with the misfortune and wretchedness of others.
At the top end though, we do have genuine carers – all be they somewhat thin on the ground. The genuine carer (GC) is imbibed with an awareness and sensitivity beyond their own self-interest based needs. The essential components required to be a GC are an unsuppressed emotional connection, clarity of perception, the confidence to take ownership and responsibility for own words and actions and the ideal to contribute value – to make something better than it was before engaging with it. In this variant we have the most evolved of our species. These are our innovators, our mentors and our visionary leaders. It is not coincidental that they also experience the best of health and meaningful longevity – for in their empathic support of others they secrete their own life-enhancing juices.
Perhaps there is sense then in toning down those narcissistic and self-interest based distractions and begin again to smell the roses. And among the roses there may well be some being that requires a little help and care. Right there and then a journey may commence to regaining full GC status – the variant which after all is our birthright.
Copyright reserved - Ian Weinberg 2019
You have no groups that fit your search