3 years ago · 2 min. reading time · visibility ~10 ·
BeBee Comments in Home Languages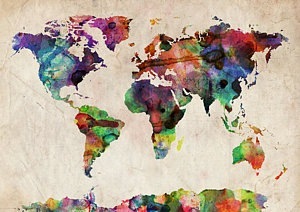 I am pleasantly surprised every time I receive a comment on a post in my home language. Perhaps others would also like a remark in their home language every so often. Below are four basic English comments, with the foreign translations following in sequence. 
Of course, if you want to give a more lengthy comment, there is Google Translate, which may not always pick up the correct colloquialisms, but it's probably good for basic translations. 
If anything below is incorrect or amiss, please let me know so I can edit. On the last phrase - even if we all live far apart, isn't an invitation for coffee a global gesture of friendship?
FOUR BASIC ENGLISH COMMENTS
Thank you.
Very good post.
I agree with you.
Let's have a coffee.
TRANSLATIONS IN OTHER LANGUAGES
Spanish - spoken by Javier 🐝 beBee, and many others. 
Gracias.
Muy buena publicación.
Estoy de acuerdo contigo.
Vamos a tener un café.
Croatian - spoken by  Lada 🏡 Prkic 
Hvala vam.
Vrlo dobar post.
Slažem se s tobom.
Popijmo kavu.
Serbian - spoken by  Milos Djukic 
Hvala vam.
Vrlo dobar post.
Slažem se sa tobom.
Hajde da popijemo kafu
n post.
French - spoken by Pascal Derrien 
Je vous remercie.
Très bo
Je suis d'accord avec toi.

Prenons un café.
Bengali - home language of Hervé Sabattier the "Kabi"
Dhan'yabāda.
Khuba bhāla pōsṭa.
Āmi āpanāra sāthē ēkamata.
Āsuna ēkaṭi kaphi  āchē
Portuguese - any active Portuguese Bees out there?
Obrigado.

Muito bom post.
Eu concordo com você.
Vamos tomar um café.
Arabic - for Debasish Majumder
shukraan lakum.

maqala jayyia jiddan.
'ana 'atafiq maeak.
daena nishrab ealaa alqahwati.
Japanese - courtesy of Ali 🐝 Anani, Brand Ambassador @beBee
Domo arigato gozaimasu.
Totemo yokatta.
Hai, so omoimasu.
Sake o nomi ni ikou!
Afrikaans - Louise Smith who both "talk the tale."
Dankie.
Baie goeie pos.
Ek stem saam met jou.
Kom ons gaan drink 'n koffie.
Hindi - one of many languages spoken by Ian Weinberg 
dhanyavaad.
bahut achchhee post.
main aapase sahamat hun.
chalo kofee peete hain.
Queen's English -  Chris 🐝R Guest, does anyone still speak like this?

Grateful to you my dear Sir / Lady.
I say, I say, old chap, this is quite simply marvelous.
At the risk of being utterly presumptuous, I fully concur with your sublime musings.
Let's have a cup of tea, shall we?
Scottish English - from Savvy Raj the Scotsman down under. 
Cheers ma dears.
Braw story.
Ah gree wi' ye.
Let's gang for a wee dram.
American English - my take on US English. I'm sure Proma 🐝 Nautiyal will correct me :)
Thanks.
Cool post.
Bang on the money!
Catch ya' at Starbucks.
Australian English - especially for Lisa Vanderburg!
Ta.
Heaps good post.
Fair dinkum.
Let's have a beer, mate!
Or you can simply use the expression understood by just about everyone:
OK!
(Image: Michael Tompsett)
You have no groups that fit your search