3 years ago · 1 min. reading time · visibility ~10 ·
Six Word Stories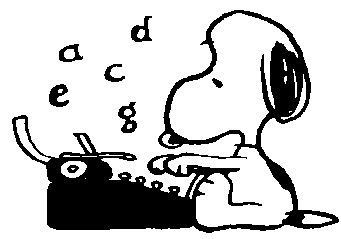 Legend has it that Ernest Hemingway once won a short story competition with a sad tale of only six words: "Baby shoes; for sale. Never worn". 
Larry Smith, a magazine founder, asked readers to submit their life stories online in six words. He received more than a million responses, and from it published a few books, one of which became a New York Times bestseller. 
Schoolteachers and lecturers use the format to teach how to write concisely. HarperCollins created a teacher's guide to encourage the six word memoir form as a tool for teaching.
So why am I telling this? 
For no specific reason other than I find it intriguing; the thumbnail format of using only a few select words. Searching around here are a few that caught my eye. 
Blues singer haunted by happy past.
loop. Help, I'm trapped in a
Sensitive kleptomaniacs always take things literally.
Scientists develop first atomic bomb. Again.
I'm beside myself. Cloning machine works!
Living in existential vacuum; it sucks.

Rapunzel! I am slipping! A wig?!

Torched the haystack. Found the needle.
We connect better with no wi-fi.
Last man on earth: knock, knock?
Thinking of it, there actually is a reason for my writing this. Blog posts are getting ever shorter and some on BeBee are no longer writing in any long form at all. With the coming tide of short form posts, I thought to have a tryout in the future format. My new maxim: 
Ponder. Write short. Be clear. Polish. Post. 

Ahh well...that's seven words...still working on brevity...

You have no groups that fit your search