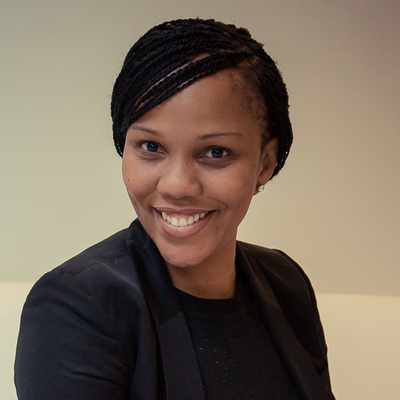 Services provided R500

/ hour
Tourism / Travel / Hospitality (1)
Party Event Planners

About Thami Mbengashe:
Results driven event and sponsorship management professional with expertise in strategic planning, budgeting and team leadership. Proven track record of successful event execution including RSVP management and marketing collateral coordination. Skilled in activating sponsorship for maximum value. Strong leadership and finance management abilities. Committed to team growth and delivering exceptional results. 
Experience
My experience in retail events honed my skills in creating engaging customer experiences, driving brand loyalty, and maximizing sales opportunities. In the realm of soccer, I contributed to the planning and execution of large-scale sporting events, fostering a sense of community and enthusiasm among fans.
During my tenure in corporate events, I excelled in designing and coordinating high-impact conferences, seminars, and product launches, ensuring seamless execution and stakeholder satisfaction. My time in a law firm setting equipped me with the precision and attention to detail required for legal and corporate events, where precision and professionalism are paramount.
Finally, in the hospitality industry, I refined my ability to curate unforgettable experiences for guests, overseeing events from inception to completion while delivering exceptional service and memorable moments.
My career journey has been a tapestry of experiences that have sharpened my strategic thinking, organizational prowess, and adaptability. I am passionate about translating my multifaceted background into dynamic and innovative event strategies that will elevate your organization's brand, engage stakeholders, and drive success.
Education
I hold a Matric certificate as the foundation of my education. Complementing this academic milestone, I have enriched my skill set with a Project Management certificate. However, it's important to note that my most substantial qualifications extend beyond formal education.
Over the course of 15 years, I have amassed a wealth of practical work experience in the field of events management. This hands-on journey has provided me with invaluable insights, honed my skills, and allowed me to develop a proven track record of success in planning and executing a wide array of events across diverse industries.
Professionals who compete with Thami
Professionals offering similar services to those of Thami Mbengashe
Professionals in the same Marketing / Advertising / Public Relations sector as Thami Mbengashe
Professionales offering Party Event Planners services
Professionales offering Party Event Planners services
Professionals from different sectors near Johannesburg, City of Johannesburg Metropolitan Municipality
Other users who are called Thami
Jobs near Johannesburg, City of Johannesburg Metropolitan Municipality
---

RMG Recruitment (Pty) Ltd

Sandton, South Africa

Based in Sandton, the position is responsible to provide a holistic view of the organization's use of data by interpreting all of its current usage and providing a future oriented, strategic plan as w ...

---

Vodafone

Johannesburg, South Africa

Role purpose: · To ensure that key business objectives of the Technology Business Unit are met with regards to providing strategic and operational financial leadership and partnering with business ...

---

Open Source (Pty) Ltd

Midrand, South Africa

R400,000 - R600,000 per year

Technical Knowledge: · Familiarity with Microservices Architecture, Cloud and Container Architecture · At least 3 years' worth of experience using back-end technologies such as · o Java · o Javascript ...