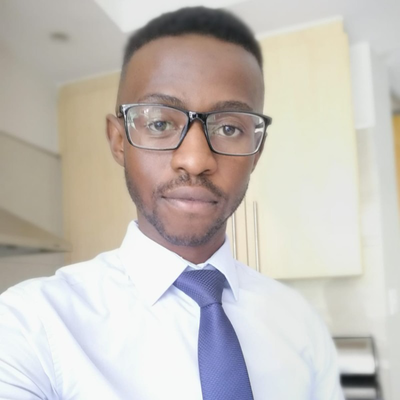 About Sibusiso Faya:
As an experienced and dedicated professional, I am committed to achieving excellence in everything I do. With a strong work ethic and a passion for learning, I am always looking for ways to improve my skills and grow as a person. Whether working independently or as part of a team, I am driven to deliver high-quality results that exceed expectations. I am confident that my experience, skills, and dedication make me an ideal candidate for any role I pursue, and I look forward to contributing my talents to a dynamic and innovative organization
Experience
PSM/ Specialist Administrator - Generating and reviewing Reports 
- I administrate and manage funds for Stanlib UK, Ninety One Guernsey and Maitland UK. My 
day generally consists of generating reports and making sure the data inside is accurate, 
loading and reviewing payments in Bank of New York, Bank of America and Barclays. 
Example of Reports I generate and send out are QR511, Pre dealing Reports, Pre warning 
flows and Final Flows Reports to mention a few. 
Foreign Currency 
- A day is never the same so I do have to deal with queries from our clients while making sure I 
reach the service level agreements. I work with foreign currencies, mainly the Euro, British 
Pound and US Dollar making sure FXs are generated and loaded accurately (from Bloomberg 
through an Excel Spreadsheet), there are Interim Rates and Final rates. I request special FX 
from the banks I work with, like Bank of New York and Bank of America, for Trailer 
Commission, Initial Commission and Explicit Fee Commission. I have to sell and buy the right 
currencies and acquire the spot and all in rate to ensure accurate calculations. 
Deal Run and Trading Box 
- I also do deal runs and trading boxes so deals go to the market on time, this requires me to 
check if Unprocessed flows are clear before I run the Trading Box for that Client. For Stanlib I 
do a Unit Reconciliation Report and send it out to the client. 
Payments and funds set up 
- I work with many applications which requires concentration as a mistake can have financial 
implications for the company I work for, as money not paid out in time or an error even of 
1% can generate interest which would then have to be paid by the Company I work for. I 
have to pair review reports and payments, and when the Client requires new funds to be set 
up, my team is a big part of the process. I work with daily pay outs (Creations and 
Liquidations) and also review Distributions, some are annual, bi – annual and quarterly. I have 
to check if we are paying out Interest or Dividends and if it is final or Interim. At the end of 
the day I put the references of the paymetnts in an excel spreadsheet Creation – Debit and 
Liquidation – Credit. 
Pricing 
- I also do Pricing of the deals, the Client sends a Price file which I also have to make sure has 
generally acceptable/expected data inside (for example the currencies should not have a 
variance of more than 3%), I upload them in the required application, this enables the deals to go to the market Priced.
Education
I studied BCom Law at the University of South Africa. Specialising in Finance and Private Law in my final year.
Professionals in the same Administrative sector as Sibusiso Faya
Professionals from different sectors near Sandton, City of Johannesburg Metropolitan Municipality
Other users who are called Sibusiso
Jobs near Sandton, City of Johannesburg Metropolitan Municipality
---

People Source

Johannesburg, South Africa

R500,000 - R800,000 per year

Job Overview · You will work within a team solving complex problems to deliver real business value across a wide range of industries such as mining, telcos, retail and financial services. · You will h ...

---

eMedia Investments

Johannesburg, South Africa

The incumbent would be responsible for forecasting & planning TV schedules and packages. · Interpersonal and team relationships · Build, support and maintain interpersonal and team relationships to en ...

---

Absolut Career Personnel

Johannesburg, South Africa

R500,000 - R800,000 per year

Sales Manager, Concrete Technology URGENTLY required for a large mining company on the East Rand. Product knowledge of Batching Plants, Truck Mixers and Pumps. Extensive knowledge of the concrete indu ...