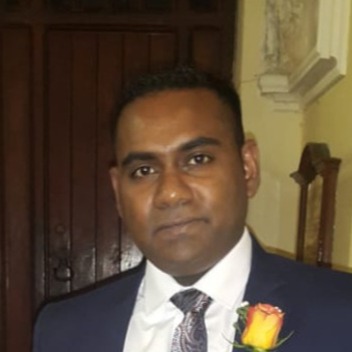 About REUBEN ALEXANDER:
Dedicated and safety-focused professional with a solid background as a Process Operator and successful transition into the role of Fire Officer within the petrochemical industry. Equipped with a comprehensive understanding of process operations, safety protocols, and emergency response procedures, I bring a unique blend of technical expertise and leadership skills to effectively mitigate risks and ensure the well-being of personnel and assets.
Throughout my tenure as a Process Operator, I consistently demonstrated a meticulous approach to monitoring and controlling complex manufacturing processes. I leveraged my analytical mindset and diligence to identify potential hazards, troubleshoot issues, and implement preventive measures, thereby minimizing downtime and optimizing productivity. My commitment to maintaining a safe work environment led to a record of accident-free operations and compliance with industry regulations.
Recognizing my passion for safety and emergency response, I made a successful transition to the role of Fire Officer. In this capacity, I assumed responsibility for developing and implementing comprehensive fire safety strategies, conducting regular inspections, and coordinating emergency drills. I effectively trained and educated personnel on fire prevention, evacuation procedures, and the use of firefighting equipment, ensuring the preparedness of the workforce in the event of an emergency.
As a natural leader, I fostered a culture of safety consciousness and accountability within the organization. Collaborating closely with cross-functional teams, including engineers, supervisors, and emergency responders, I facilitated effective communication and streamlined processes to enhance emergency response efficiency. My strong problem-solving abilities and calm demeanor under pressure enabled me to make swift decisions and take decisive actions during critical situations.
Combining my experience in process operations with my expertise in fire safety, I am poised to excel as an asset in any industry. With a proven ability to adapt to changing environments and maintain composure in high-stress situations, I am confident in my capacity to drive operational excellence and ensure the utmost safety for all stakeholders.
Experience
Fire Officer - SAPREF (CRUDE OIL REFINERY) - August 2021 – April 2023.
Senior Process Area Specialist - SAPREF - February 2007 - July 2021
Education
Fire Fighter 1 & 2 Certification and Hazmat Awareness & Operations & First Aid level 3 - Rural Metro 
Assessor, Facilitator, and Moderation - True Reflections 
BAA - AEMT College 
NQF level 2 & 3 - Sintec 
Professionals who compete with REUBEN
Professionals in the same Manufacturing / Mechanical sector as REUBEN ALEXANDER
Professionals from different sectors near Durban, eThekwini Metropolitan Municipality
Other users who are called REUBEN
Jobs near Durban, eThekwini Metropolitan Municipality
---

LV Nutritional KZN

Durban, South Africa

Positions available - IN-STORE BRAND AMBASSADOR/PROMOTER Queensbough and surrounding · Promotion of health & wellness products at select pharmacies and wellness outlets. COMMISSION BASED, HIGH EARNING ...

---

SHARON NUROCK RECRUITMENT CC

Durban, South Africa

You will be responsible for heading up the end-to-end supply chain function, reporting directly to the CEO. The role requires a high-energy individual and entails a blend of people management and hand ...

---

SRG Recruitment

Mount Edgecombe, South Africa

Overview · (Area: · ) Mt Edgecombe · (Salary: · ) Market Related · (Ref: · AG) · Our client requires an experienced CMT Production Manager. Must have a minimum 5 years' direct production management ex ...