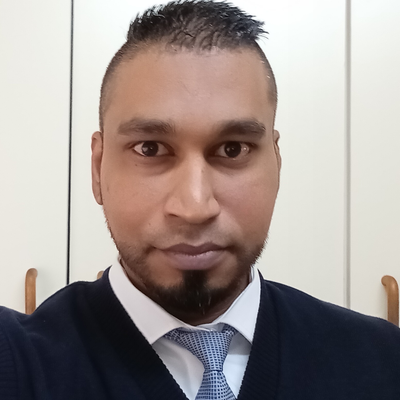 About Neville Naidoo :
I am an experienced professional, seeking employment with better growth opportunities 
to expand within a company. I am a loyal and hard-working individual who rises to 
challenges within the work environment. 
I am a competent and dynamic individual who is highly motivated, enthusiastic, and 
eager to learn and grow. I believe in striving to achieve organizational goals and 
maintaining a positively healthy attitude towards my job and work situation.
I have the ability to work under pressure and without regular supervision. I relate 
positively to clients and company personnel. I believe that I can achieve my goals by 
well-planned efforts and always remaining professional and efficient.
Experience
I am a Regional Key Accounts Specialist for Autotrak International since 2018
Education
I have completed my Matric at Icesa Training College in 2004
Professionals who compete with Neville
Professionals in the same Customer Service / Support sector as Neville Naidoo
Professionals from different sectors near Durban, eThekwini Metropolitan Municipality
Other users who are called Neville
Jobs near Durban, eThekwini Metropolitan Municipality
---

Melki Propdev Intiatives PTY LTD

Durban, South Africa

Melki PDi welcomes you to send through a cover letter & resume so we can consider including you as a new family member in our vibrant sales team on the Greenhaven Estate situated at 109 Padfield Road, ...

---

Grindrod Bank Limited

Durban, South Africa

Onboarding (New Clients) · Receipt of fully signed credit approval from Credit Evaluation. · Check signing authority. · Prepare Letter of Grant / Loan Agreement for Borrower signature. · Prepare Secur ...

---

Fidelity Services Group

Westville, South Africa

Receiving of invoices and ensuring that the necessary authorization is obtained · Preparation of invoices and capturing onto SAP before month end deadlines · Ensuring that monthly statements are recei ...