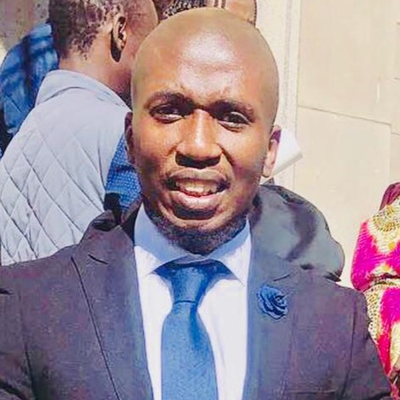 About Mfundo Dlamini:
I have 15+ years of demonstrated experience delivering solutions that have helped organisations achieve operational, people management & strategic performance targets. These solutions include improving web uptake for brokers submitting business, reducing the turnaround time for the delivery of merchant devices, using data analysis to ensure efficiency in sales operations and improving the first point of contact complaints resolution turnaround time from a baseline of 70% to above 90%. I am also skilled at enhancing client relationships through regular engagements while pro-actively monitoring customer issues and resolving them efficiently. Since completing my MBA in 2019, I have developed a keen interest in combining the experience gained thus far to influence key business decisions across the African continent with a focus on applying emerging market strategies using a growth and collaborative approach
Experience
Client Service Manager - FNZ Capital (Silica) | May 2020 – Present
Creating a platform for regular communication with Raging bull award winning asset managers and ensuring that concise feedback is provided to reduce customer frustration. Leading a team of consultants, team leaders & technical specialists and ensuring they can independently provide superior customer service. The first point of contact resolution has increased from 70% to 90% within 2 years.
Ensuring resolution of escalated client queries through root cause analysis and collaborating with internal stakeholders to automate and use AI and robotics in processing financial transactions.
Identifying inefficiencies in processes to implement solutions that eliminate waste and automating certain functions to reduce errors resulting from manual intervention. Facilitating weekly and monthly stakeholder sessions to actively manage the relationship with clients. Achieving monthly performance targets and ensuring improvements in the process by driving down errors and improving the speed of service.
Skills: Executive reporting, Leadership, Business relationship management (BRM), People management, Data-analysis, Problem solving, User Experience, Investment research
Process Improvement Engineer & Customer Experience Manager - Absa, Credit Card Division | January 2018 – April 2020
Reviewed processes within Absa's Credit Card Division to develop solutions that reduced process variation and
improved performance. Ensured that the voice of the customer was present in all initiatives carried out by the project teams and that the improvements simplified the colleague's ability to serve customers.
Partnered with the Merchant business to optimise the Merchant Application Process by reducing the processing screens from 60+ to 24, thus enabling faster delivery of activated devices to new clients. Designed a client-centric experience for customers in the Collections department by changing the call scripts, which enabled the consultants to provide better customer service. Monitored social media interactions (Absa mentions) to identify and resolve customer complaints and improve the customer experience. Benchmarked credit card products from competitor banks to understand the customer journey and improve internal processes to exceed or align with industry standards. Managed relationships with stakeholders in multiple operational areas and kept them updated on the developments of process improvement projects.
Skills: Leadership, Customer success, Usability, User Experience, Business process mapping & Metrics, Problem solving, Change management, Customer Journey Mapping, Performance management, CRM
Territory Manager - Chevron ta Caltex SA | January 2016 – December 2017
Successfully maintained relationships with retailers in one of the largest areas (Midrand to Pretoria North), covering
around 32 sites with an average throughput of 6 million litres of petrol. Increased the number of sites that provided non-fuel-related features from a baseline of 14 to 23 sites within 2 years and ensured that the in-store offerings were aligned with the needs of the customers in each area. Boosted the volume throughput in the area by balancing highway versus non-highway sites and ensuring that there was volume available. This increased the average fill per site by R220 through additional non-fuel related expenditure. Analysed monthly performance data to ensure efficiency in the sales operations through demand planning and coordinating fuel deliveries to ensure optimal fuel levels. Increased the diversity by bringing on 5 African retailers through funding initiatives and provided training to help them understand the fuel business. Conducted monthly Health and Safety Environmental (HSE) compliance tests on the sites and ensured that the retailers were purchasing the appropriate safety equipment.
Skills: Demand side planning, Retail Management, Technical leadership, HSE Management, Complaints resolution, Stakeholder management, Business process improvement
Education
Masters in Business Administration (MBA)
University of Witwaterand Business School | 2019
National Diploma in Business Analysis
Faculty Training Institute | 2012
Management Advancement Programme (MAP)
University of Witwaterand Business School | 2010
Bachelor of Commerce in Management
University of South Africa | 2006
Professionals in the same Customer Service / Support sector as Mfundo Dlamini
Professionals from different sectors near Midrand, City of Johannesburg Metropolitan Municipality
Other users who are called Mfundo
Jobs near Midrand, City of Johannesburg Metropolitan Municipality
---

Jobking

Soweto, South Africa

Full time

Employer: · Van Schaik Bookstore · Sales Assistant · Maponya Mall, Soweto · Van Schaik Bookstore · needs a sales assistant who possesses good interpersonal and administrative skills and can function ...

---

Clicks Group Limited

Pretoria, South Africa

Advert reference: · click_013460 · Advert status: · Online · - · Position Summary: · Industry: · Wholesale & Retail Trade · Job category: · FMCG, Retail, Wholesale and Supply Chain · Location: · Pret ...

---

Dante Personnel

Centurion, South Africa

R150,000 - R250,000 per year

Minimum requirements: · Matric required · Completed BCom Accounting Degree required (non-negotiable) · Completed BCom Accounting Honors Degree would be beneficial · Based in or around Centurion · Mus ...