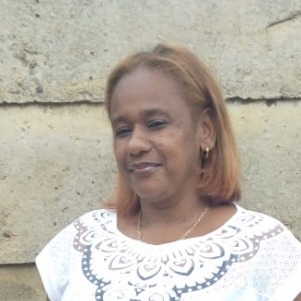 Experience
Communicating across cultures and backgrounds
• Strong problem solving skills needed for this job
• Assisting and relieving other departments and rotating when asked to do so
• Communicating with line managers and all stakeholders involved in chain
• Monitoring timeframes and closing dates and appropriate follow up
• Adhering to the law in my daily tasks
• Checking, receiving and date stamping and record keeping
• Effective administrative support in accordance with office admin guidelines
• Answering queries in a professional manner
• Answering of telephones with proper telephone etiquette
• Adhering to timelines and keeping weekly and monthly statistics
• Daily reporting verifications of all accounts Restructured within Debt Review
• Ensuring all accounts sampled has been correctly restructured
• Updating of daily  and score reports of all accounts sampled and QA done
• Ensuring weekly sign off of the report by National Manager
• All errors identified needs to be sent to relevant department Manager to be rectified
• Reporting updated with feedback obtained
• Month end reporting to be submitted to National Manager and Sox Control representative for sign off
• Monthly audits on Restructure/ Terminations/ COB queues to ensure compliance with Regulated Timelines
• Ensuring monthly feedback is given to Risk regarding Sox report completed and trends identified.
• Quality Assurance done on all restructured accounts on all Absa products.
 
Education
Certificate in Advance Debt Review 
Professionals who compete with Mercia
Professionals in the same Administrative sector as Mercia Jukskei
Professionals from different sectors near Johannesburg CBD, City of Johannesburg Metropolitan Municipality
Other users who are called Mercia
Jobs near Johannesburg CBD, City of Johannesburg Metropolitan Municipality
---

StaffCentral Consulting

Germiston, South Africa

Job Duties/Responsibilities will include: · Maintain accurate picking of orders, ensuring all orders have been picked correctly as per the pick slip and picking process · Sign the picking slip as a co ...

---

Exceed Hr

Johannesburg, South Africa

Reference: 7917 AV · Consultant: · Anneke Viviers · Assist and advise the company during internal dispute resolutions and/or conflict · Follow a thorough investigation process when resolving labour ma ...

---

iSON Xperiences

Randburg, South Africa

Outbound sales (Team leader) · Â · The purpose of the · Team Leader: Outbound Sales is to lead, supervise, coach and mentor high paced outbound Contact Centre Agents in conjunction with the Contact C ...