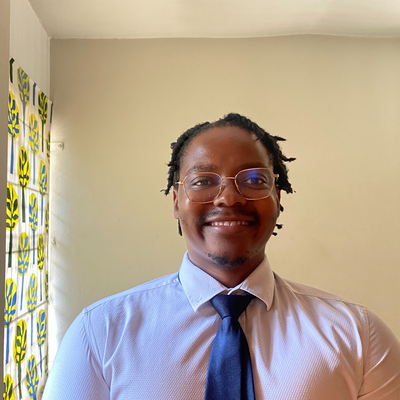 About Mampholo Lethuba:
As a highly qualified Chartered Accountant (CA) with a strong background in auditing, I bring expertise in financial analysis, risk assessment, and regulatory compliance. With a deep understanding of accounting principles and extensive experience in audit engagements, I am passionate about ensuring financial integrity and driving organizational success.
As an experienced professional in the field, I am seeking new opportunities in audit positions where I can leverage my skills to deliver exceptional results. My ability to conduct comprehensive audits, identify control weaknesses, and provide strategic recommendations enables me to contribute to the financial health and growth of organizations.
I am a detail-oriented individual with a keen eye for accuracy and a commitment to maintaining the highest standards of professionalism. With excellent analytical and problem-solving skills, I thrive in fast-paced environments and excel at meeting tight deadlines while maintaining a high level of quality.
If you are looking for a dedicated and results-driven auditor who can bring a wealth of knowledge and expertise to your organization, I would welcome the opportunity to discuss how my skills and qualifications align with your needs.
Let's connect and explore how I can contribute to the success of your organization as an audit professional.
Experience
Senior Audit Consultant - MAKOSI | Remote | January 2022 – January 2023
SAICA Trainee Accountant | BDO South Africa Inc - Pretoria, Gauteng | February 2019 – December 2021
Education
SAICA Assessment of Professional Competence (APC) - 2022
SAICA Initial Test of Competence (ITC) - 2019
Post Graduate Diploma in Accounting (PGDA/CTA) - University of Limpopo - 2018
B.Com (Accounting) Honours - University of Limpopo - 2017
B.Com (Accounting) Degree - University of Limpopo - 2014-2016
Professionals who compete with Mampholo
Professionals in the same Accounting / Finance sector as Mampholo Lethuba
Professionals from different sectors near Meyerspark, City of Tshwane Metropolitan Municipality
Jobs near Meyerspark, City of Tshwane Metropolitan Municipality
---

LKDA - The Brave Agency

Pretoria, South Africa

LKDA, one of the leading design and advertising agencies in Pretoria, is looking for new traditional and digital designers to join the creative team. · Whether you recently graduated or ready to take ...

---

Finding Personnel (Pty) Ltd

Pretoria, South Africa

Full time

PRETORIA EAST, GAUTENG · STARTING IN 2024 · HOURS: 2 - 3 HOURS A DAY · A lovely family in Pretoria is seeking a dedicated and enthusiastic Tutor / Aupair to provide educational support and guidance to ...

---

Alistair James Company Ltd

Sandton, South Africa

Reports to: · Head of Business Development (He is Based in Portugal) · Duties & Responsibilities · 7+ years pricing experience in the Logistics/Construction industry · Extensive Project experience (in ...