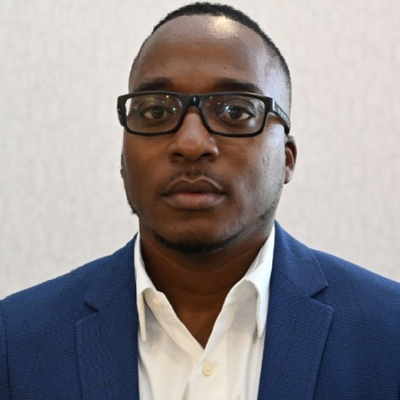 About Kudakwashe Kapfumvuti :
I am a good team player with initiative to achieve objectives. A committed and resilient individual, highly motivated by a position that allows rational and creative thinking, ensures commitment to drive performance, realizes satisfaction, and delivers great results.  I am also keen in pursuing roles in Global Health, Health Economics, Market Access & Pricing Strategy, Healthcare Financing, Economic Evaluation and similar roles due to postgraduate studies in Health Economics and my vast work experience.  As I am currently in Pharmaceutical Regulatory Affairs, I also bring in a skill in of paying attention to detail.
Experience
Currently, I am a Senior Manager in Health Products Authorizations Unit at the South African Health Products Regulatory Authority where my role encompasses Maintenance of Databases, Drafting, Approval, Implementation and Publishing of Policy and Guideline documents. I have coordinated the Marketing Authorisation Indicator activities at SAHPRA for the World Health Organisation (WHO) Global Benchmarking Tool (GBT) exercise for attainment of Maturity Level 3. In addition to stakeholder management, I also develop and coordinate systems for management of all operations and the programme quality management system. I also develop and manage project monitoring tool/s to track deliverables and resources, amongst other activities. I have previous experience in evaluation of new medicines applications, variations and responses to queries required for registration of medicines when I was a Medicines Assessor at the Medicines Control Authority of Zimbabwe. I have participated in various WHO workshops. I have also participated in an intensive course in India on Advanced Analytical Techniques: Basic Principles & Application for Quality Assessment of Drugs and Pharmaceuticals for Export. Furthermore, I have close to ten (10) years experience covering Pharmaceutical Regulatory Affairs and Research & Development.
Education
I am currently studying for a Masters in Public Health in Health Economics at The University of The Witwatersrand in South Africa, having completed my learning modules and finalizing my research thesis which I am completing remotely. Through my current Postgraduate studies, I am developing capability and enhancing my knowledge in Healthcare Financing, Economic Evaluation, Market Access & Pricing, Economics of Healthcare, Decision Analysis for Economic Evaluation and several Global Health knowledge and skills. I also have a Masters in Business Administration (MBA) obtained from Africa University in Zimbabwe which enhanced my project management skills, people skills, analytical thinking and understanding of business concepts. In addition to my Undergraduate degree in Pharmacy, I have also attained a Postgraduate Diploma in Medicines Development from Stellenbosch University in Cape Town, South Africa. My competencies were enhanced through partaking coursework modules which encompassed Drug Discovery & Development, Non-clinical & Clinical Development of Medicines, Biometrics, Epidemiology & Data Management, Regulatory Affairs, Ethics, Drug Safety & Pharmacovigilance and Healthcare Marketplace and Economics of Health Care.
Professionals in the same Pharmaceutical / Bio-tech sector as Kudakwashe Kapfumvuti
Professionals from different sectors near Johannesburg, City of Johannesburg Metropolitan Municipality
Other users who are called Kudakwashe
Jobs near Johannesburg, City of Johannesburg Metropolitan Municipality
---

Educor

Johannesburg, South Africa

Company Description · Educor is the largest private education supplier in Southern Africa., managing 10 educational brands across its more than 60 campuses and sites in South Africa and internationall ...

---

Greys Recruitment

Johannesburg North, South Africa

Experience in content production and managing editorial · Exceptional writing and editing skills, including the ability to write for a variety of audiences and communications mediums to ensure the cre ...

---

Nedbank

Johannesburg, South Africa

Job Family- Investment Banking · Career Stream Specialised Finance · Career Stream Specialised Finance · Job Purpose · To be a specialist team member providing strong financial skills in transacting s ...