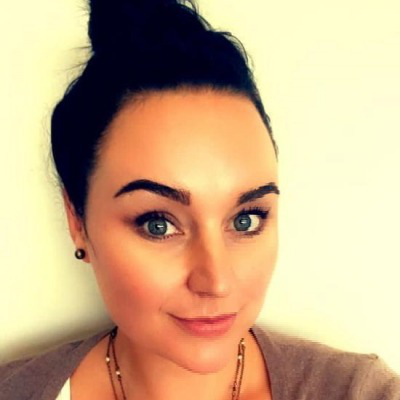 About Jé-nine Spengler:
I am born a proud South-African and I have recently relocated to Port-Elizabeth. I am here to embark on a new and exciting journey, seeking a new and adventurous career path.
My most recent employment was within the Insurance industry as a claims specialist. I have filled a couple of roles within the insurance organization, being both inbound and outbound sales including upselling or cross selling, as well as client services and customer relations to claims and assist related work.
I have had many opportunities gaining the necessary skills and experience in a management related role, where I was acting team manager for numerous teams within our organization. I have completed my RE5 in the South-African market as well as my TIER2 – (General Insurance Compliance) for providing general advice and financial assistance in the Australian Insurance Market.
I am a focused and realistic individual that remains very customer centric. I am hard working, fully dedicated and I take pride in myself, my work and in all that I do, and I am fully committed to obtaining success in all challenges that are placed in front of me.
I am always up for a challenge and work very well under pressure because in the end it is very rewarding to see how much I can achieve. I enjoy being positive and motivated to be the best that I can be, so that I can continue to grow in every way possible.
Experience
CLAIMS CARE HANDLER AT OUTSURANCE (YOUI INSURANCE), CENTURION
Feb 2021 – Jan 2022
Responsible for:
Taking inbound calls from clients and completing authorization checks via SUMMIT. Lodging of all different types of claims and emergency claims using SUMMIT. Arranging of temporary repairs in the event of emergency claims via SUMMIT. Booking of all assessments needed corresponding to the claim being lodged.
Arranging of all rental vehicles through Hertz and Europcar via their websites.
Collecting all Excesses applicable and waiving of excesses due to not at fault claims once all criteria is met. Following up on claims with both clients and service providers.
Paying all invoices and obtaining all outstanding invoices relevant to the completed claims. Costing done on all types of claims lodged that have already been assessed.
Liaising with relevant parties seeking resolutions for all unresolved claims in order to have claims on a finalized status.
ROADSIDE ASSIST ADVISOR AT OUTSURANCE (YOUI INSURANCE)
Nov 2017 – Jan 2021
Responsible for:
Taking inbound calls from clients and completing authorization checks via SUMMIT.
Logging roadside assist cases when clients have emergencies or breakdowns using the relevant Assist program on SharePoint.
Lodging emergency claims in the event of incidents occurring after hours using SUMMIT. Arranging temporary repairs for the emergency claims lodged after hours using SUMMIT. Following up on claims with both clients and service providers.
Completing Salvage tasks by capturing all relevant data after all the relevant checks have been done, in order to process all salvaged vehicles that had to be set up for auction and obtaining the auction dates.
Acting Team Manager for Roadside Assist Department:
Between 2018 - 2020 I have had the opportunity to act on behalf of other Team Managers, managing different teams within the Roadside Assist Department.
Responsibilities:
Tailor-made all coaching materials according to the team's shortfalls in order to benefit the advisor's progression on their daily work performances as well as their personal self-development.
Coaching sessions were held with each team member individually as well as a whole team together on a weekly basis, which was conducted in person as well as on the Microsoft Teams software. Thereafter the advisors then had to load the coaching's that were completed on SharePoint.
Refresher courses with quick useful tips and short cuts on the SUMMIT and Assist system were provided to all teams on a weekly basis in order to eliminate their talk time and increase their performance speed.
All negative feedbacks that were obtained from clients regarding their advisor's job performance were discussed with the advisor where errors were identified and solutions put in place for future reference. Monitoring each of the advisor's individual stats as well as the Teams stats as a whole to make sure that all Key Performance Indicators (KPI's) are well maintained and met at all times.
Call audits were conducted on a weekly basis using the audit sheet, following the call audit process in order to identify whether the advisors are adhering to both department processes and all regulatory requirements, and thereafter coaching advisors to ensure that any errors made do not reoccur.
Call Reviews and Call Flow Processes were carried out in order for the advisors to focus on the quality of their calls.
All tasks were reallocated to each advisor equally in order for them to be able to complete their daily tasks and to follow up on all tasks that were incomplete. Spot checks were done on all incomplete tasks to make sure that the new Underwriting tool was being used, and that the proper follow ups are being done on the tasks before new tasks are reallocated.
Completing all task related actions that were not able to be done by the advisors themselves due to not having the correct mandate that has been referred to me.
Rewriting of relevant processes that were missing from the Procurement page under our companies Youiversity on SharePoint.
Dealing with all client complaints that have been escalated seeking for resolutions.
Handed over all Scheduled Tows and current running jobs that extended past our shift to the Australia Team for follow up where required.
Any System issues were logged with I.T that were encountered.
Monitoring all generated assessments that was still open on the advisor's names. Loaded leave for the advisors.
Discussed each advisor's performance improvement plan (PIP) with them individually, which is a document that lists where an advisor is falling short in their performance if their targets are not met and what an advisor can do to improve in order to reach their goals.
I completed my course at the Australian and New Zealand Institute of Insurance and Finance. I completed my RE5 at Moonstone due to my DOFA date being the 23/10/2008
ADVANCED BEAUTY SPECIALIST, BUSINESS BUILDER & DISTRIBUTOR AT SELF EMPLOYED – OWN BUSINESS
Jan 2015 – Oct 2017
La Vie Est Belle Mobile Beauty Spa:
I joined the Nuskin brand and became a distributor of Nuskin and a business builder where I would create a team of my own by I social marketing online to market my business.
I would help train and guide each team member to help build up their very own business as well.
I incorporated the Nuskin products into my mobile beauty spa treatments, that I would then use on my clients. I sold the Nuskin products to my clients as per treatment plans according to skin analysis that was conducted in consultations.
I specialize in different types of massages,beauty treatments and nail enhancements.
STUDENT & JUNIOR LECTURER AT HYDRO INTERNATIONAL COLLEGE
Jan 2013 – Dec 2015
In 2013 I decided to educate myself further in the beauty industry where I completed an Advanced Beauty Specialist certificate in a duration of a year where I did so well that I received the Cum Laude Award.
Thereafter I proceeded with a beauty international examination which I completed through ITEC and obtained my ITEC International Beauty Diploma.
In 2014 I was offered an opportunity to gain experience as a Junior Beauty Lecturer for 2 years, where I was to obtain a letter of recommendation at the end of 2015.
In the beginning of 2015 being the second year of my Junior Lecturing experience, I also started up my own Mobile Beauty Salon and Spa and Joined the Nuskin brand which I planned to continue once I had completed my second year of Junior Lecturing experience.
MY WEDDING, HONEYMOON & TRAVELLED AT SOUTH AFRICA
Jul 2011 – Dec 2012
·In 2011 I got married and then my Husband and I went on our Honeymoon where we had the opportunity to travel some more further up North in South Africa.
We travelled to Botswana, Namibia,Zambia and Mozambique, and one of the benefits of travelling is the opportunity that we got to have new experiences and witness different cultures,
It was a transformative experience full of different conditions and moments that changed the way we thought, the way we acted and the things of which we were capable.Ultimately, there was no escaping how these foreign experiences would shape us for the better.
AUPAIR & TRAVEL
Jan 2009 – Dec 2010
In 2009 I applied to become an Au pair for The Netherlands; I was lucky enough to have found a Dutch family there. I collaborated with the Dutch family regarding my passport and visa in order to prepare for my travel and my arrival in the Netherlands as an Au Pair,
Thereafter I travelled through Europe where i visited amazing places such as Ireland,Belgium, Germany and the Czech Republic where i stayed for a while in Prague.
I had tasted the most amazing cuisines, explored the many parks, the malls and even the little boutiques. I was mostly intrigued by the beauty spas that I encountered where it literally looked and felt as if I was in paradise.
I then returned to South Africa at the end of 2010.
INBOUND & OUTBOUND SALES ADVISOR AT MIWAY INSURANCE Jan 2008 – Dec 2008
Responsible for:
Taking Inbound Calls and doing short term insurance quotes for the clients.
Closing deals upon completion of the quotes being down and adding discount where applicable. Dialing out and cold calling leads to make sales.
Contacting of existing clients to upsell or cross sell new products. Meeting targets on a day-to-day basis as well as a monthly basis.
PART TIME JOBS Jan 2007 – Dec 2007
March 2007 to December 2007
Personal Assistant at Midrand Alarms in Midrand
Responsible for:
Filing and Data Capturing. Answering of telephones. Paying of salaries.
Debt collecting on all outstanding invoices.
Diary management for the owner and all the technicians. Client services for all walk-in clients.
Booking all technician job appointments and sending them out prepared.
February 2007 to March 2007
Office Administrator at Filtration & Hose in Midrand
Responsible for:
Filing and Data Capturing. Answering of telephones.
Debt collecting on all outstanding invoices. Printing as well as Lamination of price sheets Restructuring of all filing systems.
January 2007 to February 2007
Sales Representative at R.I Direct in Centurion
Responsible for:
Field based sales and marketing(self-management).
Meeting sales and targets that have been set monthly which were met.
Walking from company to company where I had to see 300 people a day and selling of all different kinds of merchandise.
Education
Intec College- Grade 12 (Matric) -2004
National Beauty Certificate – Awarded Cum Laude at Hydro International College - 2013
Beauty Cum Laude Award at Hydro International College- 2013 ITEC Diploma for Beauty Specialists (Level 2) at Hydro International College – 2013
Junior Lecturer 2 years' experience at Hydro International College – 2015
T2GI-15 - Tier 2 General Insurance Compliance – General Advice at Anziif (Australian and New Zealand Institute of Insurance and Finance – 2018
RE5 Licensing Examinations (Regulatory Exam) at Moonstone– 2021
Professionals in the same Insurance sector as Jé-nine Spengler
Professionals from different sectors near Walmer, Nelson Mandela Bay Metropolitan Municipality
Jobs near Walmer, Nelson Mandela Bay Metropolitan Municipality
---

Dimension Data

Port Elizabeth, South Africa

Functieomschrijving · Do you want to work as part of a team that drives change and innovation? Do you want to be responsible for the execution of operational plans and strategies, while working in an ...

---

Staff Unlimited Recruitment Pty Ltd T/A MPC Recruitment Group EC

Port Elizabeth, South Africa

Position duties: · Perform outbound calls for confirmation of cover and other questions · Maintain service level agreement to reach set targets · Work closely with underwriting teams and · Be involved ...

Found in: beBee Professionals ZA - 4 days ago

---

beBee Professionals

Port Elizabeth, South Africa

Computers

Freelance

BeBee Professionals is looking for a Computer Specialist to join our team in Port Elizabeth. · The successful candidate will be responsible for providing technical support and maintenance of computer ...