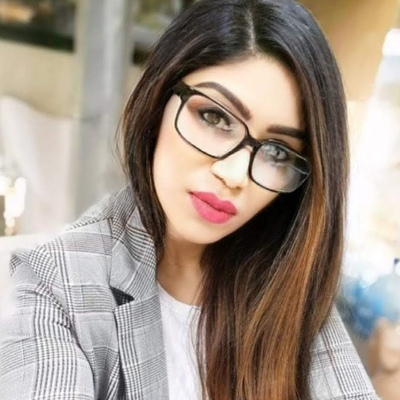 About Elaine Webster:
 As a highly organized and detail-oriented individual with a passion for numbers and a strong background in administrative and accounting support, I am confident that I would be an asset to your team.
My experience, as highlighted in my CV, has equipped me with a broad range of skills that are relevant to this role. Most recently, I worked as a Marketing & Communications Assistant at Simbiti Seehoa: Homeowners Association where I managed office systems, screened and handled inquiries, and organized the general manager's schedule. In this role, I also gained experience in market intelligence, event planning and coordination, and website management. I believe that my skills in these areas would be an asset to your company. 
In my previous roles as a Maintenance Administrator at Gomma Gomma and a Frontline Administrator at SA Fitness, I honed my skills in procurement and supplier relationship management, cost management, and customer service. Additionally, my experience as a Demand Clerk at KwaDukuza Municipality, where I was responsible for capturing and recording data, managing supplier interactions, and maintaining stock, has provided me with a strong foundation in administrative and financial support.
I am enthusiastic about the prospect of working for your company because of the limitless opportunities for growth and professional development that the company provides. I am eager to be part of a team of driven individuals who are committed to driving positive change and making a significant impact on the world. Joining your would provide me with the platform to unleash my full potential and make a meaningful contribution to the company's continued success.
I hold certifications in Paralegal Practice from The South African Law School and Customer Liaison from the Boston City Campus . I am also ICDL certified, demonstrating my commitment to continuously expanding my skills and knowledge. I selected a Bachelor of Commerce in Human Resource Management as my area of study because I was drawn to the exciting prospects of a career in this field. I saw an opportunity to work in an industry with a high demand for talented professionals and a strong outlook for growth, which would provide me with the potential for higher earnings. I also appreciated the fact that a degree in HRM has international appeal, as it is a widely recognized and respected field that is in high demand all around the world. By choosing this course of study, I felt confident that I would have a solid foundation for a rewarding and fulfilling career in the HR industry.
I am deeply passionate about finance and the intricate relationship it has with marketing. Finance is the backbone of any successful business, as it provides the necessary resources and funding to fuel growth and drive success. The relationship between finance and marketing is vital, as both departments work together to ensure the financial stability of the company while also creating and executing effective marketing strategies. Finance provides the funding for marketing initiatives, and marketing generates revenue for the company. This mutual dependence is what makes finance and marketing such an important and dynamic duo in the business world. I am excited to bring my passion for finance and my understanding of its relationship with marketing to any organization I have the privilege to work with, helping to drive growth and success.
I am eager to bring my skills and experience to your company and contribute to the company's continued success. I am confident that I would be an excellent fit for this role and would provide exceptional support to the accounts department. I have attached my CV for your review, and I look forward to the opportunity to further discuss my qualifications with you in an interview.
Thank you for considering my application.
Sincerely,
Elaine Webster
Experience
[February 2020] – [August 2020]
[Marketing & Communications Assistant] | [Simbiti Seehoa: Homeowners Association) 
Managed office systems screened and handled inquiries and organized the general manager's schedule.
Produced member packs, conducted surveys, and collected market intelligence.
Planned and coordinated social events, managed the event calendar, and developed marketing plans.
Integrated activities between online and offline channels, managed the club's website and mobile app, and monitored industry best practices.
Maintained contact lists, ensured data protection, and coordinated documentation and invoicing for events.
[January 2015] – [January 2020]
[Sole Founder] | [Childcare Facility] 
Established and successfully managed a high-quality childcare facility, providing a safe and nurturing environment for children to learn and grow.
Led the development and implementation of educational programs, fostering children's physical, emotional, and intellectual growth.
Built and maintained strong relationships with families and staff, ensuring high levels of satisfaction and trust in the facility's services.
[June 2011] – [August 2012]
[Maintenance Administrator] | [Gomma Gomma] 
Spearheaded procurement processes, resulting in optimized material cost and improved company profitability through supplier relationship management and price negotiations.
Streamlined purchasing activities and ensured alignment with client management system procedures, resulting in timely delivery of materials to meet project schedules.
Maintained inventory and cost data, ensuring materials purchased met specifications, were safe, and economically fulfilled business objectives.
Oversaw planned maintenance and job card processes, ensuring prompt and effective servicing of machines, and accurate documentation and follow-up.
Provided training and support to colleagues, ensuring the seamless execution of purchasing, maintenance, and cost management processes.
[November 2010] – [June 2011]
[Frontline Administrator] | [SA Fitness] 
Managed front-desk activities, answered and directed incoming calls, welcomed and assisted members, and maintained a clean and organized workspace.
Addressed member inquiries, resolved complaints, and proactively communicated gym updates, promotions, and events to drive engagement and satisfaction.
Maintained accurate member records, processed membership fees and payments, and updated the gym's customer database to ensure timely and accurate information.
[October 2007] – [October 2010]
[Demand Clerk] | [KwaDukuza Municipality] 
Ensure proper completion of documents: Verify that all necessary documents are properly filled out, signed by the commissioner of oaths, and include an original tax certificate.
Accurately capture and record data: Input all relevant information into the database and keep it up-to-date. Monitor and report on monthly deviations.
Manage supplier interactions: Attend to inquiries from internal departments and suppliers. Interact with suppliers and service providers to place orders, check on order status, and seek approval for alternative measures to avoid stock depletion.
Maintain stock and manage logistics: Receive and check items, distribute GRVs, issue goods to departments, attach invoices for payment, and assist with stock takes and financial audits.
Provide administrative support: Compile agendas, maintain minutes of committee meetings, provide secretarial support, coordinate information and communication for SCM processes, and perform filing and record-keeping tasks.
[June 2007] – [September 2007]
[Office Clerk] | [A&T Transport] 
Manage incoming and outgoing mail and deliveries, ensuring accurate tracking and distribution.
Maintain accurate and up-to-date records of transport schedules, shipments, and invoices.
Provide administrative support to the transport team, including scheduling appointments, maintaining databases, and generating reports as required.
Education
The South African Law School | Paralegal Practice
2015
Boston City Campus | Customer Liaison Consultant
2007
Glenhills Secondary School
National Senior Certificate 
2006
International computer driving license (ICDL) | 2022
Professionals who compete with Elaine
Professionals in the same Administrative sector as Elaine Webster
Professionals from different sectors near Durban, eThekwini Metropolitan Municipality
Other users who are called Elaine
Jobs near Durban, eThekwini Metropolitan Municipality
---

Kerry

KwaZulu-Natal, Durban, South Africa

Full time

Kerry's job vacancy, Career and Recruitment · Job title : Customer Care Manager South Africa (Hillcrest) jobs in KwaZulu-Natal · Job Location : KwaZulu-Natal, Durban · Deadline : December 14, 2023 · Q ...

---

Job Crystal (Pty) Ltd

Durban, South Africa

Job Title: · Field Sales Manager (KZN South) · Area: · Durban, KZN · Hands-on experience managing field staff is a pre-requisite. · DUTIES AND RESPONSIBILITIES: · Monthly sales and targets · Managemen ...

---

Jobking

Durban, South Africa

Full time

Job Title-Dealership Administration Intern - Hyundai Hillcrest · Branch/Department-Hyundai Hillcrest · Company-Imperial · Job Type Classification-Internship · Location - Town / City-Hillcrest · Locati ...