4 years ago · 3 min. reading time · ~100 ·
World's Tallest Sandcastles
The Guinness World Record for the World's Tallest Sandcastle record has just been beaten.  The Sandcastle is in Duisburg, Germany and was commissioned by Schaunisland-Reisen a German Tour Company.  It is 16.58m (54.72ft) beating the previous record for a sandcastle in Odisha, India (which measured 14.84m (48.8ft tall).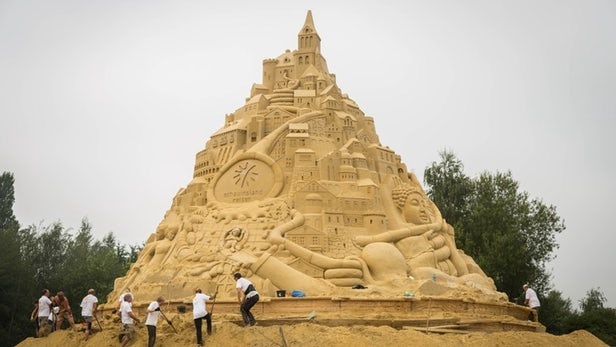 Photo Credit - Lucas Bruggemann
Unlike one of  previous record holders - Ed Jarrett this project used Excavators and Cranes rather than hand packed sand.  The design features famous buildings around the world including The Great Sphinx of Giza, Thai Buddhist Temples and the Parthenon in Athens, Greece.  It took over 25 days to complete and 19 Sand Artists from around the world took part.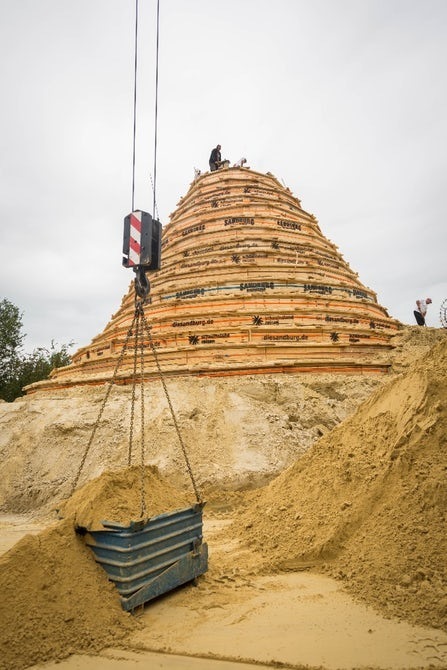 It used 3,500 tons of compressed sand and beats the previous record by 184cm (6ft).
Ed Jarrett - who has won the Guinness World Record four times states  "Utilizing machines has taken the excitement of watching volunteers of all ages working side by side on a common goal and the gravity defying engineering challenge, pretty much out of the process."

After Ed Jarrett's fourth world record on the Jersey Shore in October 2013, Guinness World Records changed the rules to allow the use of machines..... World's Tallest Sandcastle - October 29th 2013 by Ed Jarrett this stood 38 feet 2 inches tall (11.633m) - Jenkinson's Beach, Point Pleasant, New Jersey. 
The most recent record was the Odisha Sandcastle in India (14.84m / 48ft 8in).  The theme was world peace and was created by Sudarsan Pattnaik on the 10th February 2017.  The circumference at the base was 530ft  (161.54m).  It took 9 days for Sudarsan and his team to build.  Even though this Sandcastle was done by hand, Sudarsan used machines to pile the sand before packing and carving.
"I am happy that we spread the message of world peace through the world's tallest sandcastle. This is India's first sand art placed in Guinness World Records," said Sudarsan. 

Ted Siebert, an American Artist held the Guinness Record for nearly two years before Sudarsan claimed the Title - he built a 13.97m (45ft) high sand castle at Miami Beach in 2015.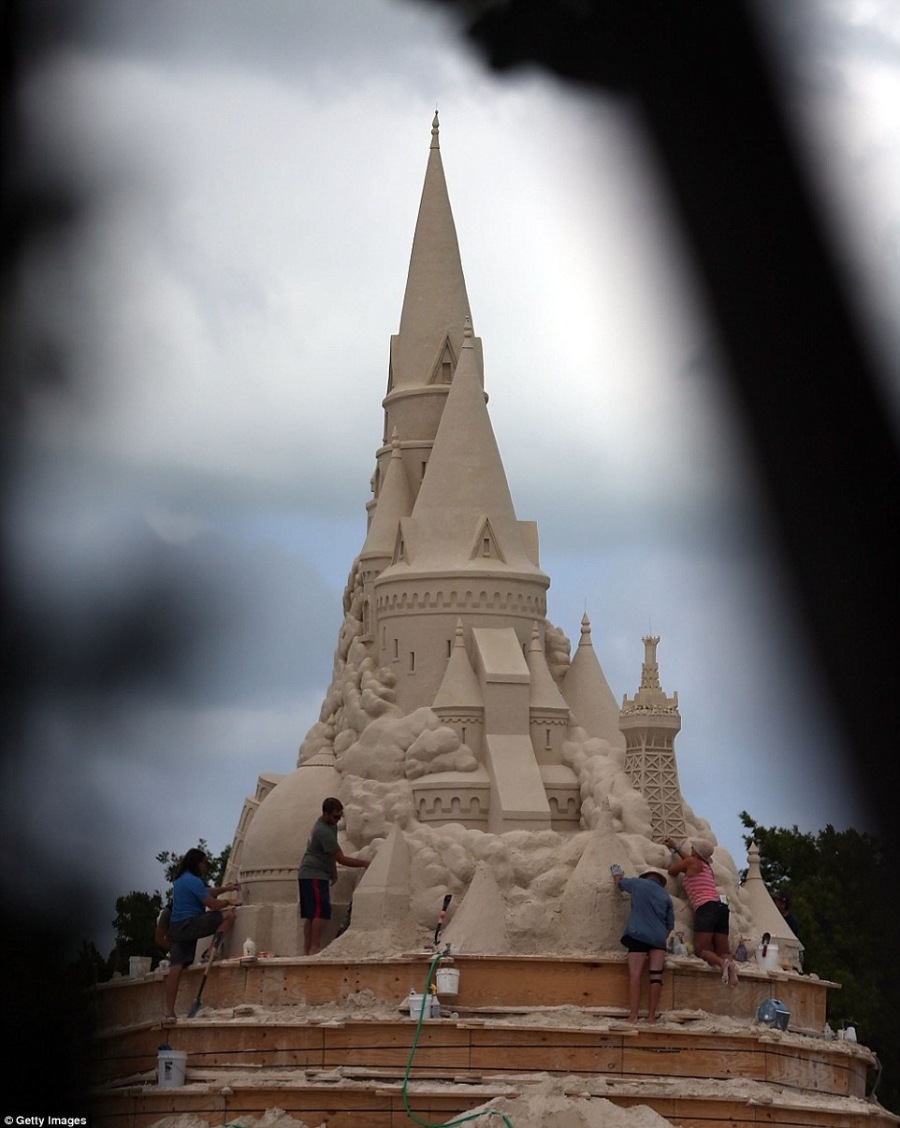 (Image - Getty Images). Ted Siebert's Sandcastle.
Turkish Airlines sponsored the Sand Castle which featured several of Istanbul's landmarks as well as the Statue of Liberty, New York and the Leaning Tower of Pisa, Italy.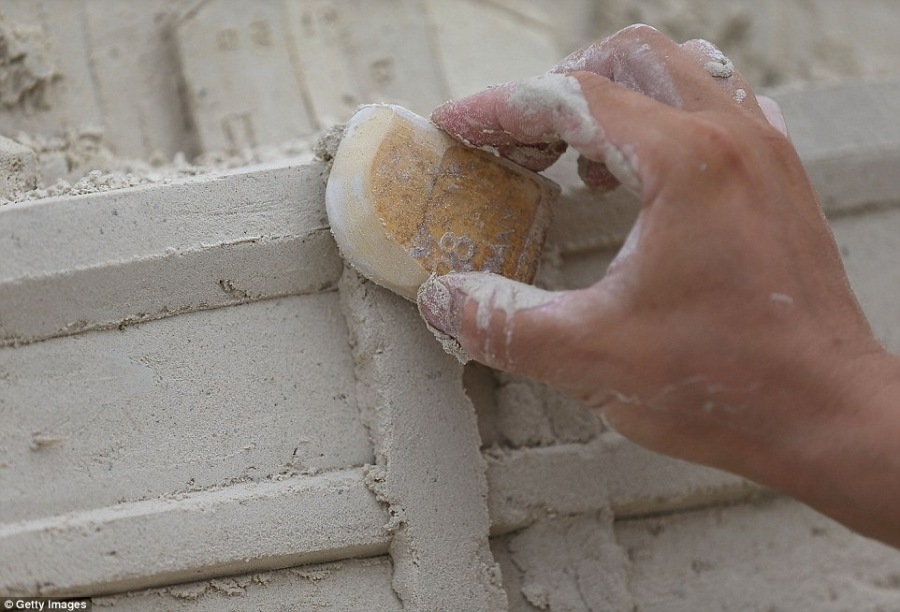 (Image - Getty Images). Ted Siebert's Sandcastle.
Another world record holder was by American artist Rusty Croft in 2014.  It was built in Niteroi, Brazil across the Guanabara Bay from Rio de Janeiro.  It was 41 ft and 3.67 inches (12.59m)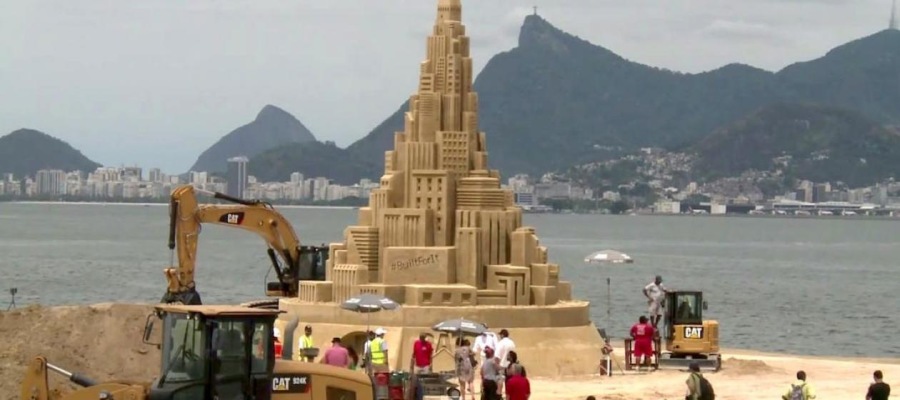 Rusty Croft Castle under Construcion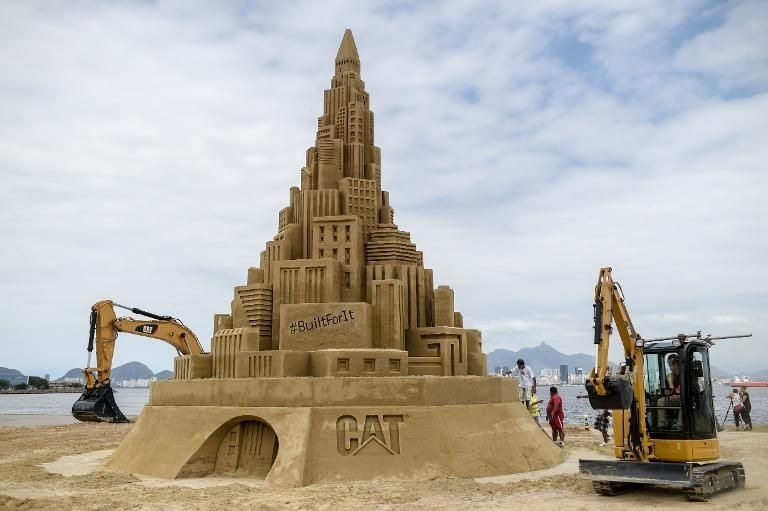 Completed Sandcastle by Rusty Croft, Brazil 2014.
Whilst the 
Duisburg Sandcastle is now the Guinness World Record holder for the world's tallest Sandcastle, it does not beat the world's tallest sand sculpture "Why is the Hummingbird King of all Animals" by Eppo Vogel built during the Zhoushan International Sand Sculpture Festival in 2010, China.  
This sculpture is 22.43m (73ft, 7in) high and featured animals such as eagles, monkeys and lions and it took 78 days to complete.  
I think we can all agree that these massive detailed Sandcastles put make our childhood efforts with a bucket and spade at the beach look very puny indeed!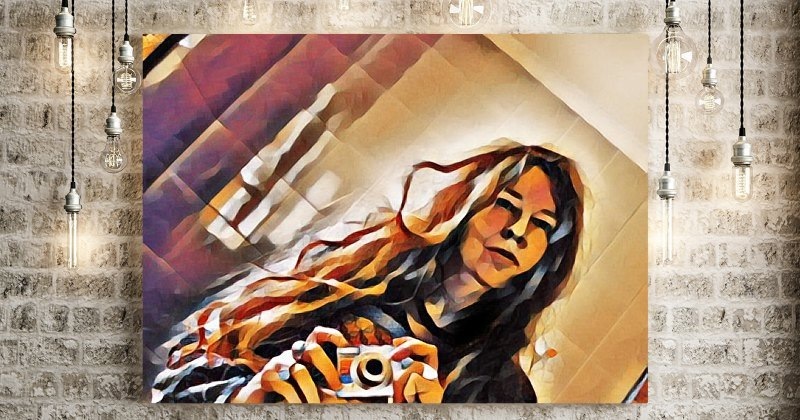 I love Architecture. I think it's vital to talk about all aspects of Architecture - whether it be planning, construction, design or green building. I have written 3 E-Books & over 110 articles. Please feel free to let me know if you have any queries regarding architecture, planning & construction & I will assist you.
I am originally from the UK and moved to South Africa in 1999.  I started Blue Designs in 2004 after working as a driver for Avalon Construction on a luxury home in the Featherbrook Estate. In my spare time I am an artist and writer.
Call Claire -  + 27 11 025 4458
bluedesigns5@gmail.com
https://twitter.com/ClaireCardwell
https://twitter.com/BlueDesignsArch
https://www.linkedin.com/in/claire-cardwell-ab438a17
https://www.linkedin.com/in/blue-designs-architectural-designers-557a2318
https://www.facebook.com/bluedesignsarchitects/
https://www.homify.co.za/professionals/853607/blue-designs-architectural-designers
I've started two new Hives - please feel free to join!
https://www.bebee.com/group/design-sustainability-network
https://www.bebee.com/group/the-naked-architect
Sources : -

http://newatlas.com/worlds-tallest-sandcastle-germany/51201/

http://www.dailymail.co.uk/news/article-3282529/A-castle-fit-king-Sand-sculptors-work-create-world-s-tallest-sand-castle-size-three-storey-building.html

http://www.guinnessworldrecords.com/world-records/tallest-sandcastle

http://www.smithsonianmag.com/smart-news/worlds-tallest-sandcastle-180962149/

https://www.facebook.com/TallestSandcastle/

"""""""""
You may be interested in these jobs