Why it's Never a Good Idea to Build Without Plans or Planning Permission...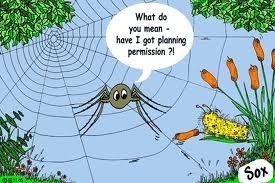 I often get asked to update plans with additions that have been made in the past.  To make the 'As Built' / Illegal Structures legal.  Usually I can help, however sometimes I can not...
Apart from the structural implications of not seeking advice from a Structural Engineer with regard to the Foundations and Roof, 'As Built' structures are often poorly planned and inefficient.  In addition, most reputable builders will not start construction until Planning Permission has been secured from Council.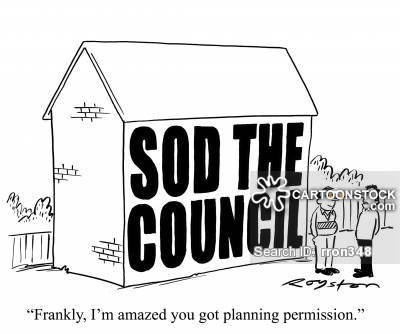 It is against the law to sell a property without 1) a full set of approved plans / planning permission from Council, 2) Occupation Certificate. An illegal / un-inspected building is not insured, this could lead to substantial losses in the event of fire / flood etc. After a month's grace to submit building plans – property owners can be fined over  R1000 a day for not complying with the National Building Regulations and Building Standards Act (1977).

So apart from the nightmare of possible shoddy workmanship, poor space planning and potential structural issues what else should one look out for?
Well for starters you must check your local by-laws for rules and regulations, such as Coverage (building footprint on the stand) - this varies from an average of 50% for single or double storey buildings, to 40% for 3 storey buildings and the Floor Area Ratio FAR (Living Space to Stand Area Ratio) - this on average is 1.2.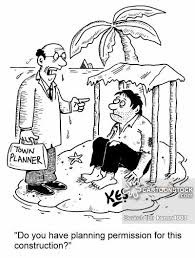 What about Building Lines?  Typically a Street Building Line in Johannesburg is 1-3m - but it can be as high as 30m!  There are now no official side building lines in the Johannesburg Metropolitan area; however buildings with double storey additions closer than 2m to the side boundary will probably not be approved.
How about the Use/Height Regulations in your suburb?  Some places only allow you to build single storey and no structure is to be higher than 5m from Natural Ground Level (before leveling).  As far as use is concerned, there are restrictions involved, some areas prohibit second dwellings, guest houses and businesses being operated from the premises.  
I've come across a lot of people building over a Servitude...  There is pretty much no way I can get that structure approved.  It's mandatory in over 90% of cases that the structure over the servitude will have be removed, that is unless the owner of the Servitude can be convinced to relax it.
Did you check the Restrictions in your Title Deed?
Yes your Title Deed/Deed of Transfer.  Most of my Clients have never seen their Title Deed - the bank holds onto it if the property is bonded/mortgaged and in most cases people simply don't get a copy from the Bank/Bondholder.
A Title Deed will have a clause in it that says 'there is a two metre Servitude on any two boundaries other than a street boundary'.  In the last 14 years working in Joburg I have only come across two Title Deeds that don't have that clause.
Often Building Lines are indicated in the Deeds.  If a Title Deed says you have a 10m Street Boundary - then it supersedes the Council Zoning which may say you have a 3m Street Building Line.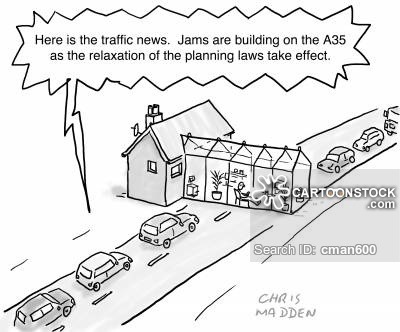 Other restrictions include prohibiting a Second Dwelling or Cottage (although Staff Quarters are allowed), not allowing Sub-Division and also not allowing Guest Houses, Hotels, Schools, Places of Worship or Businesses to be run from the Stand.
Some restrictions are quite strange - for example in parts of Melville you can only have a green roof!
Council is getting tougher on people who build without permission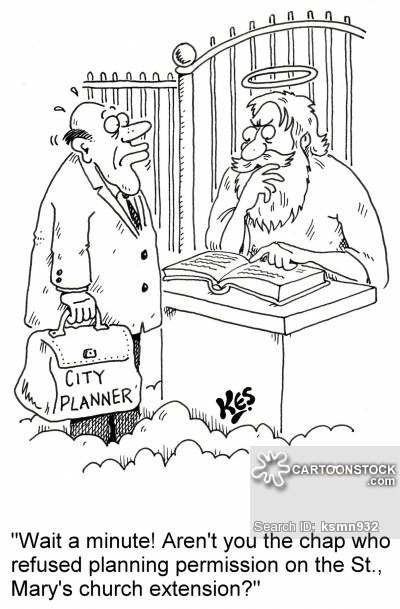 An Occupation Certificate is compulsory for every building before occupation, as required by the National Building Regulations and Building Standards Act (1977). This is to show that all requirements have been met and to safeguard the owner.

Owners of buildings and their tenants will be prosecuted if they don't have a valid occupation certificate. This is the message that is being sent out by most of the major metropolitan councils and the others are soon to follow.   Any person or organization that occupies a building or a portion of a building without a valid occupation certificate is guilty of an offence that is punishable by law. The councils are taking action in terms of section 14 of Act number 103 that was already promulgated in 1977.   Action taken against defaulters includes spot fines issued by the Fire Departments, termination of services and legal action that is taken in certain instances.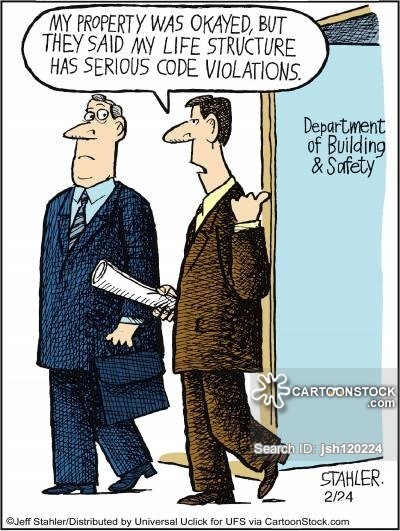 Mr. Jeremy Rossouw, spokesperson for Building Inspection and Certification Services (BICS), said that a number of tenants and landlords that the group consulted with felt that this is, as was stated by some, "the latest money making racket of the councils".  The Metros and Local Councils are obliged to take responsibility for the safety and security of its citizens and to uphold and enforce the laws of the country. 

Owners of buildings and their tenants should also be made aware that insurance companies might refuse to honor claims that resulted from fire or public liability should the premises not comply with the Act at the time of the incidence. Noncompliance also effects the banks that finance these buildings since this will severely impact on the income potential of the property, which is in most instances, the banks security. In the case of a Council taking action income can be lost and this situation can be even worst in the case of fire or structural collapse. It is understood that some banks are withholding final payment on new developments until the lender can present the bank with a valid occupation certificate.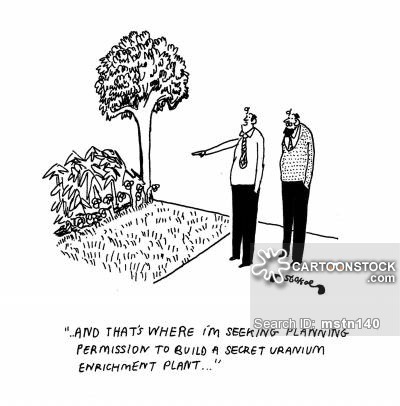 If you are going to build without permission at least you know what some of the pitfalls are!  Just bear in mind that you will need to have a Structural Engineer on board who is prepared to take responsibility for your building work...
If you need assistance with an 'As Built' structure on your property, please let me know and I will assist you.
Further Reading :-

http://www.bluedesigns.org/council-articles.php

http://www.bluedesigns.org/occupation-certificates.php
http://www.bluedesigns.org/housing-consumers-protection-measures-act---nhbrc.php

http://www.bluedesigns.org/building-articles.php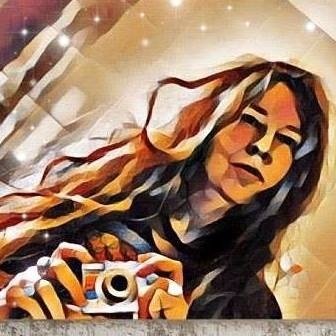 Call Claire - 011 025 4458
bluedesigns5@gmail.com
I love Architecture. I think it's vital to talk about all aspects of Architecture - whether it be planning, construction, design or green building. I have written 3 E-Books & over 110 articles. Please feel free to let me know if you have any queries regarding architecture, planning & construction & I will assist you.
I am originally from the UK and moved to South Africa in 1999.  I started Blue Designs in 2004 after working as a driver for Avalon Construction on a luxury home in the Featherbrook Estate. In my spare time I am an artist and writer.
I've started two new Hives - please feel free to join!

https://www.bebee.com/group/design-sustainability-network
https://www.bebee.com/group/the-naked-architect
Other Articles I have written include :-

Building Green?  Here are some tips.
Common Mistakes People make when Designing a House
The Advantages of Sustainable Building
Considering Buying or Renovating a Heritage Home?  Pros and Cons
Renovation vs New Construction - which is Greener and Better for the Environment?
Bizarre Buildings Part Two - Space Age Fantasy
Weird and Wonderful Buildings Part Three - Three Buildings that make Music
Please follow me on :-

https://www.bebee.com/bee/claire-cardwell 
https://twitter.com/ClaireCardwell
https://twitter.com/BlueDesignsArch
https://www.linkedin.com/in/claire-cardwell-ab438a17
https://www.linkedin.com/in/blue-designs-architectural-designers-557a2318
https://www.facebook.com/bluedesignsarchitects/
#ClaireCardwell  #ClaireLCardwell  #BlueDesigns  #Architecture  #TheNakedArchitect  #Architect
#NakedArchitect
#SAArchitect
 #Planningpermission 
#Buildingcontrol
#Buildingplanapproval
#asbuilt
#illegalbuildings
#council
#Johannesburgcouncil
#architecturaldesigner
#Joburgcouncil
""""""""
You may be interested in these jobs
---

Mediro ICT

Johannesburg, South Africa

Action and resolve IM (Incident Management) tickets · Action and resolve CIM (Critical Incident Management) tickets as required · Raise and lead tasks PM (Problem Management) tickets as identified · A ...

---

O'Brien Recruitment

Cape Town, South Africa

5 years experience within the legal industry ( litigation ) · High levels of competence in Microsoft Office and Excel · Relevant qualification would be advantageous · Duties covered by not limited to ...

---

Oasis Health Services

Mitchells Plain, South Africa

Requirements · Registered with the South African Nursing Council · Relevant nursing qualification · Post community service nursing experience · ICU experience · Job Types: · Full-time, Permanent