4 years ago · 3 min. reading time · +100 ·
Weird and Wonderful Buildings Part Three - Three Buildings that Make Music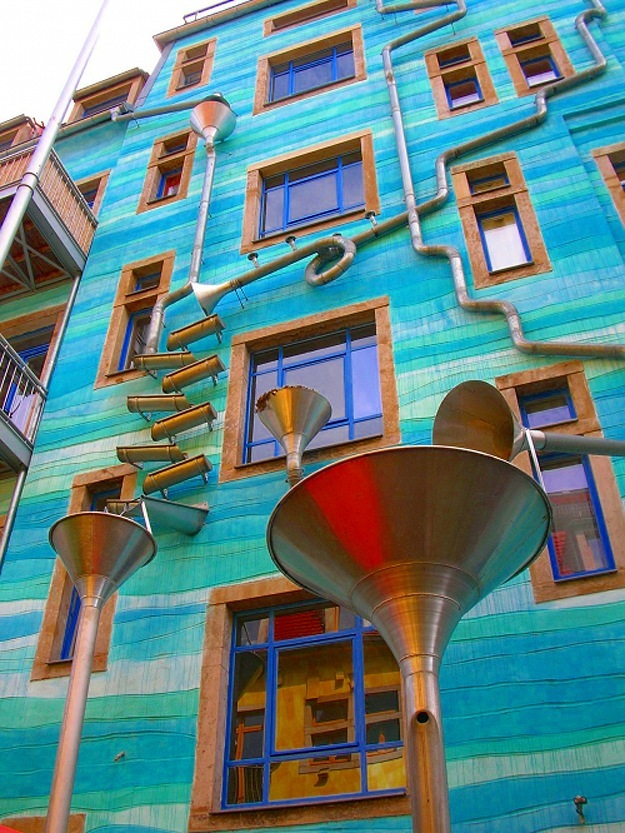 Forget buildings that look like musical instruments - how about buildings that make their own music?  I came across the  Dresden's "Court of Water" House in Dresden's Kunshof Passage Collective  in my previous Bizarre Buildings post on buildings that look like musical instruments.  I was also intrigued by a sound installation by David Byrne of Talking Heads in London and the Silophone in Montreal, Canada.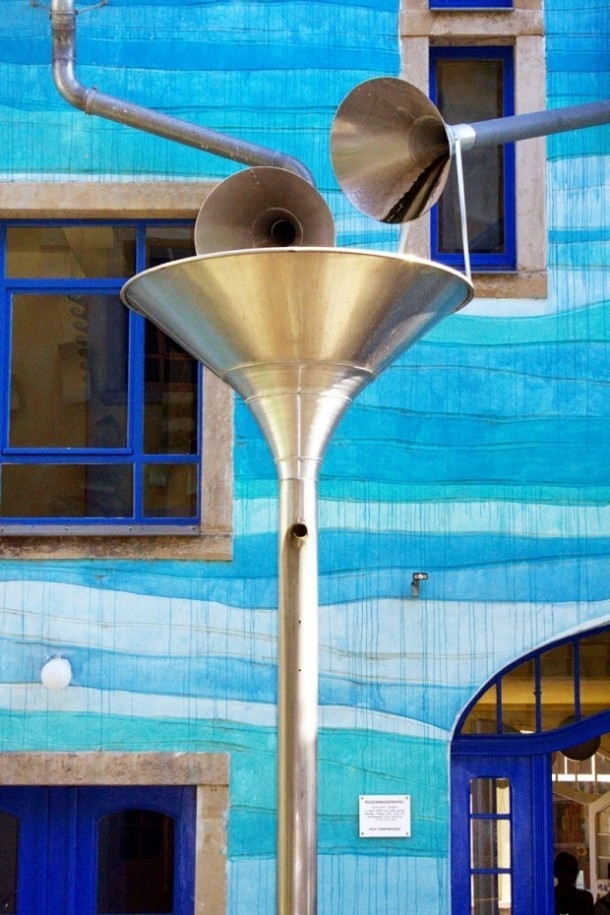 The Court of Water House is in the Courtyard of Elements and was designed by sculptor Annette Paul and Designers Christoph Rossner and Andre Tempel.  Annette Paul said that she was inspired by her home in St Petersburg where she would listen to the 'rain theatre' of the pipes outside her home. The blue and green facade of the house has an intricate system of funnels and drains that amplify the sound of the rain.  Other installations in the Kunshof Passage include the Court of Mythical Creatures and the Court of Metamophosis.  The Courtyard of Elements also includes a yellow building representing light that has curved aluminium panels on it.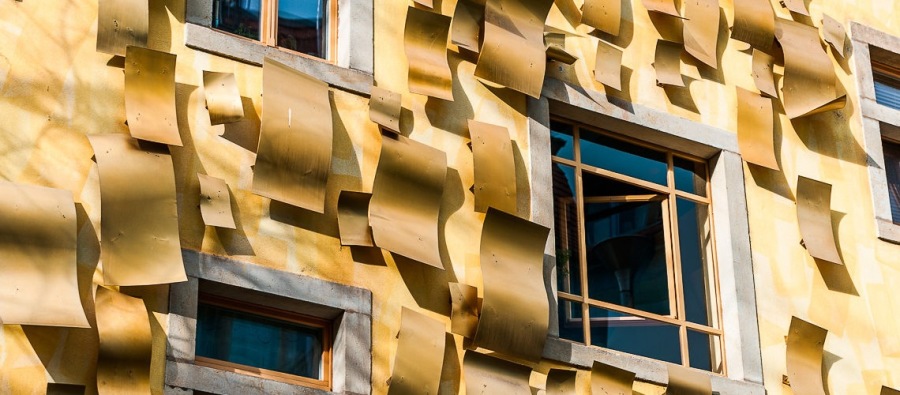 Here's a video of the Court of Water Building - it's not music as you know it, but I love it !
David Byrne from Talking Heads has taken things a step further.  He converts an entire building into a giant musical instrument.  Every pillar, structural beam and water pipe vibrate and resonate thus creating mesmerising sounds.  Every visitor can play the building via a wired piano.  Different methods are used to produce the sounds including hitting columns with metal rods, strapping vibrating motors to girders and blowing air through tubes.
Playing the Building originally appeared in  Färgfabriken, Stockholm, Sweden in 2005, then the concept was realised again in New York in the Battery Maritime Building in 2008, the Roundhouse in Chalk Farm, London in 2009 and in Minneapolis at the Aria Building in 2012.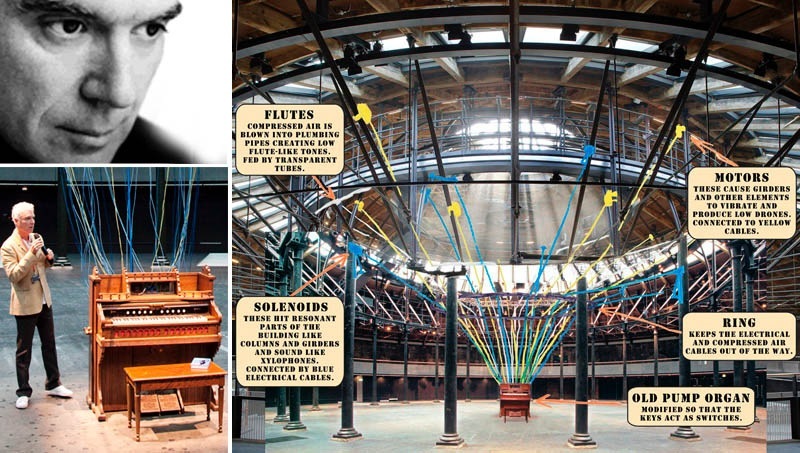 Play the Building in the Roundhouse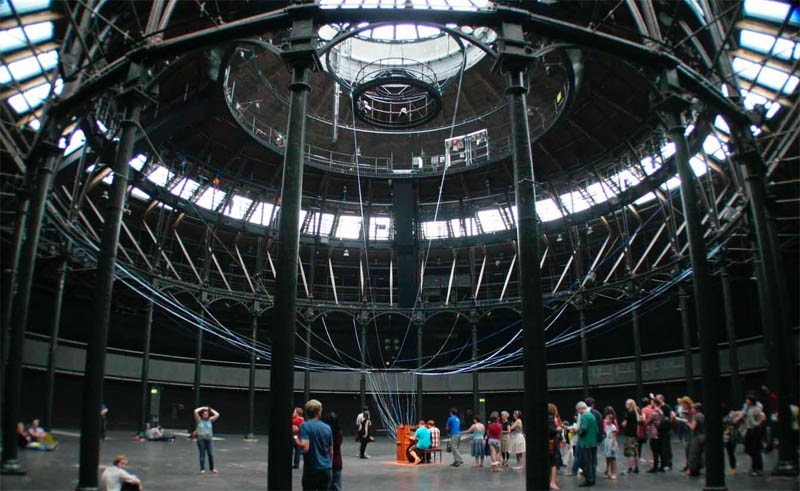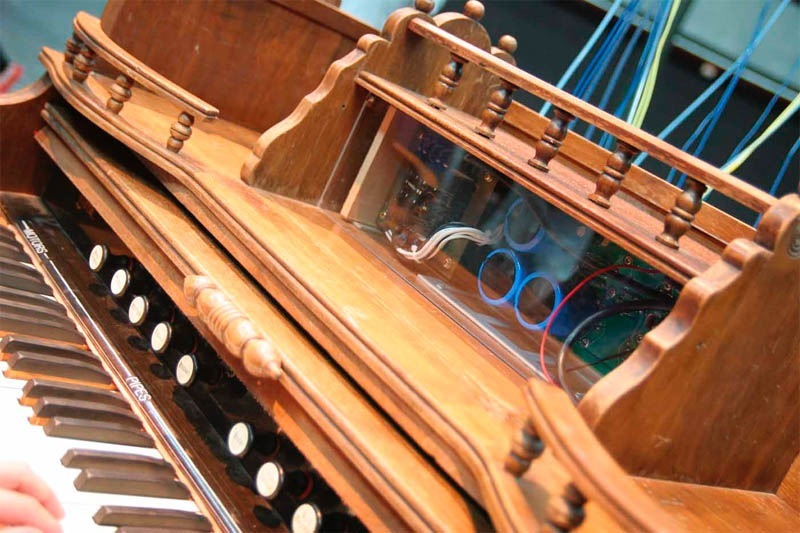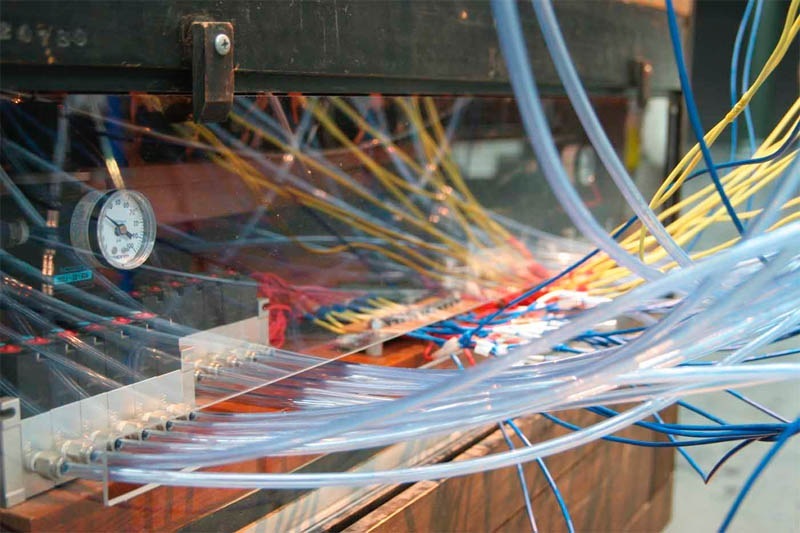 Here is a video of the Roundhouse Play the Building Installation :-
You may be interested in these jobs
Found in: Whatjobs ZAPremium - 1 week ago

---

Isilumko Staffing

Johannesburg,

You will be responsible to realize the detailed design through programming and configuration · What will make the client jump up and down? · * 3+ Years plus BPM development experience · Landed couple projects into a production environment (within a banking industry will be advant ...

Found in: Adzuna ZA Premium - 2 days ago

---

AJ Personnel

Johannesburg Region

*Our Client who is a leader in software development is seeking the skills of a Management Cost Accountant who has experience managing multiple projects: • Manage multiple projects simultaneously · Collect and analyze data on the Company's operational costs · Develop and analyze c ...

Found in: Talent ZA - 14 hours ago

---

Location: · Cape Town Seniority level: Intermediate-Senior · Experience: · 4 years Remuneration: · R45 .00 to R55 . · 00 Remuneration type: · Salary Remuneration frequency: · Per Month Benefits: · Hybrid Work Model · The Company:A technology partner to large companies within the ...