3 years ago · 1 min. reading time · visibility ~10 ·
The Rock Concert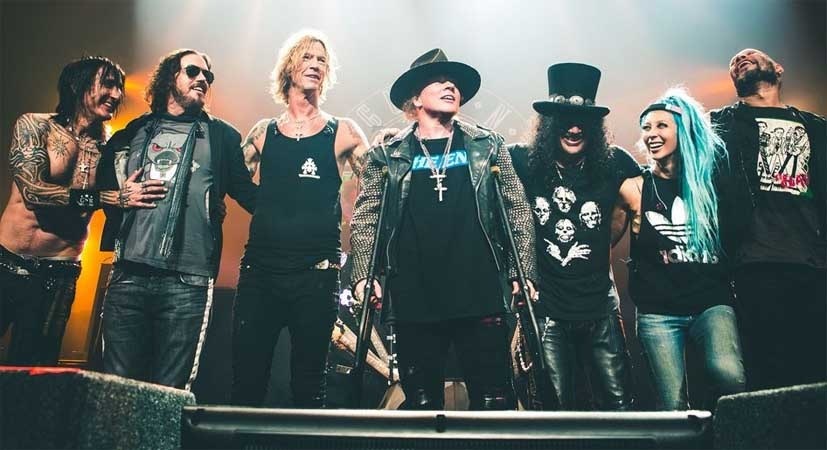 Sometimes I make an effort to give my children a unique experience – only to realize later I have actually experienced something quite outstanding. After some begging and cajoling by my two late teens, a few months ago I purchased tickets for the "not to be missed" rock concert coming to Johannesburg.
On the day we drove to the largest public venue in South Africa – me wondering what this hyped spectacle will be about. A Guns N' Roses concert. About 40 000 tickets sold in a stadium housing a stage seven stories high and covering the width of a football field. We take our cheap (but still hellishly expensive) seats high up in the stadium.
Waiting for the show to begin, deep bass music playing through speakers the size of a house, groupies galore, and a  crowd bubbling (some literally) with excitement. And this is where I start losing the plot.
The band takes the stage, huge cheers from the crowd, and Roses N' Guns (?) erupt in a musical cacophony so loud I can't even speak to my wife who is sitting right next to me. "Aren't they great?" my daughter shouts. "The best!" my son echoes. I groan and wonder how am I going to sit through three hours of this. How on earth does anyone for that matter rock and roll and hop and bop and jive and sing to such deafening noise?
Song four, the stage is quiet for a few seconds and then I start getting it. The lead guitarist, a dude they call Slash, walks onto the stage and starts playing the first chords of "Double Talkin' Jive". I watch, watch more as the tempo increases, and then sit mesmerized by the sheer ability this rocker displays. The dexterity, the speed and the harmonies he brings forth with electric strings is something I had never seen before. All done with the calm precision of a music maestro. I'm hooked for the rest of the show. 
I didn't realize I was watching one of the best rock guitar players in the world. Slash (alias Saul Hudson) is listed by Rolling Stone magazine as one of the 100 Greatest Guitarists of all time. 
As we drive home my son fills me in: "Dad, did you know you and Slash are the same age?" Nope, I definitely did not know. And neither did I know how I would enjoy musical brilliance of a different kind. Even at this age. 
 Guns N' Roses
"
You have no groups that fit your search