Sharing a thought on Christmas Eve 2020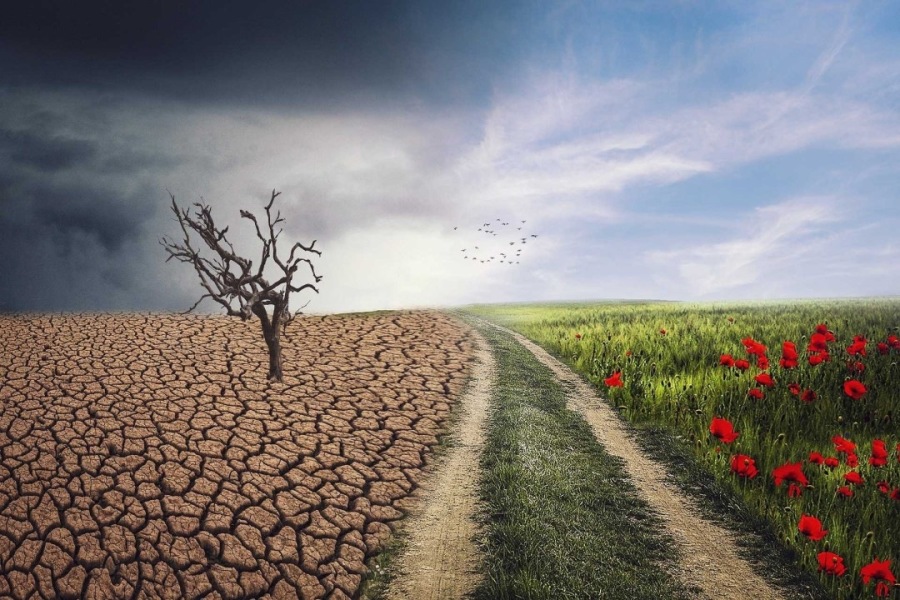 On the eve of Christmas 2020 it dawns that global confusion reigns supreme. Yes, there is the popular narrative that a Corona virus together with its several mutations has given rise to a global pandemic. But while we agree that there is causative evidence that the virus gives rise to a recognizable and potentially lethal clinical condition, we have not routinely established exactly who is dying from the virus and who with the virus. Additionally the vast majority of 'afflicted' individuals either develop no symptoms or very mild to moderate symptoms. This correlates with the fact that the PCR test yields grossly inflated positive results as a consequence of the assaying to a large extent of mere viral genetic debris which in itself cannot cause illness and nor is it contagious in causing illness in others. Therefore the use of the defining term 'pandemic' refers more to the PCR results rather than to a clinical illness. Yet excess deaths are increased world-wide and hospital admissions are also significantly increased for a clinical condition which has come to be termed 'Covid-19'.

I have been asked by colleagues and patients alike why I do not accept the popular narrative of a Corona virus induced pandemic where the virus is the sole cause of the defined clinical illness. My immediate answer has been that the profile of the 'pandemic' simply doesn't tally. If this was truly a Corona virus pandemic then it would take on the characteristics of an indiscriminate high morbidity and mortality across the board. It would be uniform in its contagiousness and virulence and the cause and effect relationship of the virus and the pathology would be clear. Co-morbidities would play their part but would become a lot less significant than they are in the current clinical scenario. In short, to be defined as a true pandemic it would need to take on the traits of the Spanish Flu of 1918, the Plague and other pandemics of yore.
It is my belief that to gain some understanding of the current global trauma we would need to take a deep dive into dimensions not traditionally incorporated into the classical mechanistic bio-medical model. The bio-medical model defines us humans as tissues and organs co-ordinated by electro-chemical systems. Consciousness in this context reflects merely the manifestation of the electro-chemistry of the organ that is situated between our ears. From time to time tissues, organs and/or co-ordinating systems become problematic, requiring appropriate chemical, mechanical, radiational or electrical end-organ intervention.
However there is another critical and validated layer of influence which interfaces with the bio-medical space – the psychoneuro-immunological connection (PNI). In multiple studies over several years it has been clearly shown that mind states comprising cognitive and emotional components (the thoughts and their emotional tags) have a profound influence upon immune function. Consequently negative or destructive mind states characterized by excessive fear and/or degrees of hopeless-helplessness have been shown to increase levels of cortisol and adrenaline which in turn have resulted in immune suppression (of natural killer cells - CD8 lymphocytes), and enhanced inflammation. In the acute situation the immune suppression creates a vulnerability to infection while the enhanced inflammation predisposes us to an over-heated immune response – the so called 'cytokine storm'. In the chronic situation, chronic inflammation has been shown to underpin a multitude of human ailments – from carcinoma's (cancers), to vascular diseases (most notably coronary artery disease and strokes), inflammatory bowel disease and neuro-degenerative diseases such as Alzheimer's disease, Parkinson's disease and motor neuron disease. Clearly then the bio-medical model is inadequate in itself to provide a comprehensive explanation for existing pathologies. One would need to step up at least to the bio-psycho-social space to offer a more authentic explanation for illness causation.
But there is another layer of influence which has profound implications for the existing dynamic. Extrapolating from the world of quantum mechanics we note that human consciousness has a profound and consistent effect upon the matter-energy dimension. Via clearly demonstrated observations human consciousness has been shown to have an instantaneous connectivity with all energy-matter and additionally has been shown to be able to convert the energy equivalent of matter into physical reality ('collapsing the wave' of possibilities). More recently this has been shown to be effective not only at the subatomic level but at a more macro-level. This energy-matter connectivity functions beyond cause and effect. Rather, it functions in a space of resonance – similar frequencies cause each other to be activated in sympathy much like a vibrating tuning fork causes a fork with a similar vibrating frequency to resonate in response. In this way negative or destructive mind states resonate with and precipitate destructive consequences in one's personal environments
It becomes apparent that the reality within which we exist extends way beyond the mere physical and its bio-medical construct. We are thinking, feeling individuals who have a nature-nurture heritage as well as a life narrative that follows. These profound influences impact upon the development of our subjectivity - essentially upon our unique thoughts and feelings. And it is these thoughts and feelings which determine the influences which will be brought to bear upon our internal environments, our bodies, as well as upon the external environments that we inhabit. Our thoughts and feelings are therefore everything. They fashion our body structure and function via the psychoneuro-immunological pathways and our entire subjective reality via the connectivity of all matter and energy. As the famous physicist Sir James Jeans has stated: 'The universe looks more and more like a great thought rather than a great machine'.
Evidence abounds of the influences of thoughts and their tagged feelings upon our states of wellness or alternatively, states of illness. Some examples include pathology occurring relatively early in life resulting from adverse nurture experiences; the development of serious pathology resulting from circumstances of loss and the subsequent emergence of mind states of hopeless-helplessness; the illness and death of a spouse following the loss of a lifelong partner. You can even die from a broken heart – takotsubo's syndrome!
Thus the deep dive provides enough substrate to portray life with new and critical clarity. Fear and the resulting hopeless-helplessness so prevalent in the current global crisis have fed the thought and the feeling influences which in turn have afflicted the neuro-psychologically vulnerable as well as those with co-morbidity vulnerabilities. But we are on a negative spiral – the falsely positive PCR results dramatized by the global media and driven by self-interest orientated fear mongerers have created a toxic global artificial reality. There was no Corona virus pandemic - only a 'PCR pandemic'. But the toxic environment characterized by extreme fear; the loss of 'normality' and our familiar terrain; the loss of livelihoods through lockdowns (which has been shown to be ineffectual); the warning that only through the inoculation of untested vaccinations can life return to 'normal'; the inability to predict the end of the current crisis – have all served to further lower immunity and increase the intensity of dangerous inflammation in the vulnerable. Unfortunately then we will bear witness to increased morbidity and mortality independent of the virus. Truth be told, it is irrelevant how many individuals test falsely positive on the PCR – the die is cast and the ingredients for a sustained pandemic of morbidity and mortality is established. PCR's, vaccines, mutating Corona viruses all become insignificant in the face of the momentum of the popular narrative with its associated toxic thought and tagged feelings. In the face of this crisis of global proportions I am driven to inquire whether we as a species can transcend the toxicity and prevail, by attaining and applying the required clarity of thought and its sustaining emotional integration?
You may be interested in these jobs
Found in: Talent ZA - 1 week ago

---

PRR Recruitment Services

Cape Town

Full time

QA Automation Engineer - Remote · This fast-growing fintech B2B SaaS business and we are on a mission to streamline the lifecycle of structured product & private asset deals, they are looking for a Senior QA Automation Engineer. The ideal candidate will have · System test - rela ...

Found in: Talent ZA± - 4 days ago

---

Executive Placements

Johannesburg

JOB SUMMARY: URGENT ROLE JOB DESCRIPTION: Seeking a strong tariff specialist.Must be very efficient on customs processes, documentation and tariffing.Min 5 years in similar role.

Found in: Talent ZA± - 4 days ago

---

Ca Financial Appointments

Cape Town

Fantastic opportunity available for a Procurement and Stock Controller who is looking to join an innovation and technology company. The successful incumbent will oversee the stock and production purchasing activities to ensure that purchased items are cost-efficient and of a high ...