3 years ago · 6 min. reading time · visibility ~10 ·
Jerry Fletcher Interview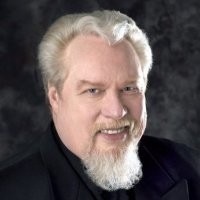 I never realized how experienced and knowledgeable Jerry Fletcher is until this interview. He joined BeBee in January 2017 and I have always found his comments on posts encouraging and generous. His own posts cover topics such as branding, marketing and business strategy. Jerry kindly agreed to an interview with me for BeBee - read on and enjoy. 
GROWING UP IN OHIO AND CHARTING A CAREER
Gert: I am interested to know more about your young years and earlier career. Where did you grow up? And what memories do you have of your young years and early career?
Jerry: I was born and reared near Cincinnati, Ohio. Public education is a semi-rural school. Saw my first library in the 8th grade. Until then it had been the Bookmobile—a converted school bus that came by once a week. Went through everything they had on Mythology—Greek, Roman, and Scandinavian. Later I got a subscription to the Science Fiction Book club for Christmas. Played football and hustled pool in high school. Graduated from the University of Cincinnati with a degree in Advertising Design but never worked as an Art Director. UC was and is a co-op school. That means you go to school for about 6 weeks and then go out and work in industry for about 6 weeks. That goes on year-round for 5 years. 
My Co-op job was at J. Walter Thompson Advertising, New York. At that time it was the largest agency in the world. Yes, I was there in Mad Men days. (the show is fairly accurate). After graduation, I landed a job in Minneapolis, Minnesota at Campbell-Mithun where I stayed until it was sold to an English Conglomerate. Along with about 11 others, I headed out to take senior positions across the country. I wound up as CEO of the largest B to B ad agency in Portland Oregon. I've been consulting since 1990 when my board and I agreed to disagree. I took up Speaking in 1993 in order to build my business and discovered you can get paid handsomely.
BUILDING TRUST
Gert: Jerry, throughout your posts, and your website jerryfletcher.com, you place a high emphasis on building trust. "What you know is important. Who you know makes a difference. But the single most important thing in building a business, career or a life of joy is who trusts you." How do you see personal trust?
Jerry: Gert, I didn't think a great deal about Trust and how it is a key element in our lives until I was asked to speak on Contact Relationship Management in South America back in 2013. What we now call big data was in its infancy and so I had to step back and provide solid information about the idea of giving people reasons to share their contact data. The title of that speech was "Confianza" and for a little over an hour I gave folks facts and feelings about the four areas businesses had to seek trust in times to come: In yourself, In your company, In your staff, and In your customers. Customers were just beginning to have the ability to shift beliefs about brands as the internet expanded. That was the piece of the speech that drew the greatest interest and commentary.
Trust stayed in front of how I looked at marketing, particularly Brand. That led to this video: https://vimeo.com/185534580 which lays out how I approach brand for clients. It concludes that Brand is an expression of Trust.
X-AXIS, Y-AXIS, AND Z-AXIS
Gert: You mention on your website:"Some businesses just seem to be effortlessly successful while others always have something come out of the blue that bites them in the butt. The difference is on the Z-axis. Every business is evaluated in terms of time – the x-axis, and money – the y-axis. But the reason they succeed or fail is trust – the Z-axis." Could you give some examples or experiences of Z-axis trust?
Jerry: Trust is the Z-axis. It is that mysterious ingredient that when lost can destroy a brand in seconds. The elements of Trust which must be maintained are: Credibility wrapped in Authenticity, Integrity and Consistency.
I have been fortunate to work with companies and individuals that have become quite successful. Examples:
C3 Backflow which built their business one speech at a time by explaining how digital abilities were going to replace the legacy paper approach in place for both testers and utilities. The founder's speech and all the follow-up were based on establishing a Trust-based relationship. A 150-year-old company from Boston saw the founder speak at trade show. After some negotiation, the tiny software company headquartered in Portland, Oregon with under a 1000 customers was purchased for north of 5 Million dollars. The founder held the lion's share of his stock became a Division manager of the purchasing company and is now the go-to guy for all things digital in the acquiring firm.

One of my first consulting clients was a company called Digimarc which I named. Essentially the ability of the technology is to digitally mark documents, files and three-dimensional objects with a digital code that cannot be erased. It is currently used as a safeguard on all sorts of financial documents including money in the G-8 nations. Strangely enough, United States currency does not take advantage of this incredible product. It seems they don't trust anything that was not invented by the Department of the Treasury

A director of KDi International headquartered in Singapore came to me for advice and assistance in developing a US division of the company as well as a new publishing arm. A short time into the engagement I suggested that it might be wiser to have an Americas Division so as to include Canada and South and Central America as the company specialized in developing nations working only with Governments and Multinational organizations. There are now Asia, Africa, and Americas Divisions.
POOL HALL HUSTLE
Gert: Your experience comes from "a youth misspent in pool halls and reading science fiction to learning how to see all the angles as well as a lot of years as a corporate marketing hand." I actually think pool halls can teach a lot about human behavior. Would you agree?
Jerry: I agree in spades. I went to college on a green felt scholarship and learned more about human nature in those smoke-filled rooms than any classroom. In high school, I would set a late date then drive to a pool hall and hustle the full tab for the date: gas, food and entertainment. In college, the stakes were higher and you had to be able to read people more quickly especially if you were into new venues. It is one of the best places/ways I know to learn how to Trust yourself from analysis to action. Bet on it.
MARKETING MAESTRO
Gert: I find it intriguing that of your credentials, one is to have raised over USD 500 000 in 7 days for a start-up, and another was to increase the quarterly sales of a consulting firm by USD 1.2 Million with a single suggestion. How (on earth!) did you manage to do that?
Jerry: Funding: The money was raised for Digimarc in 17 days. We had to get it out of the garage and so it was a financing round that went beyond friends and family to angels. We found that when I interviewed them in advance of the money legalities being laid out we signed them for higher sums and they stayed in for multiple rounds. The pitch? If you are just going to put money in we aren't interested. If you are willing to get involved and want to be working member of this crew, let's talk about what you might be able to do for the team. One of those investors became our eyes on the world when the internet was still in diapers. 
The 1.2 Million dollars on a single suggestion is really simple. The CEO of a marketing, promotion and training company hired me to "Fix the training department. Their sales are off a million versus last year. You have carte blanche. Just fix it.
I went to the department, introduced myself to the salespeople and asked if we could meet briefly with the Division manager. They told me as the coffee was served that they had just returned from a trade show and 36 people had visited the booth. I asked, "Who is writing the thank you notes?" the manager said, "We don't do that." I asked the others to let us have the room and then had the Division manager dial the CEO and put the phone on speaker. The CEO asked what the problem was. I told him and he said to the manager, "Do what he says or pack your desk."
Two weeks later I got a call from a sheepish manager. He told me he'd gone to Milwaukee to make a presentation to one of two companies that wanted to talk to the only company that had thanked them for their interest. He was calling to let me know that he got the contract for $800,000 and was being rerouted to Des Moines to meet with that other company. He got that contract, too, for $400,000.
Seems they liked doing business with folks they know, like and trust.
FATHER, MOTHER, AND RELIGION
Gert: You have posted a moving piece about your mother, in which you said: "What my feisty Mom taught me about building a brand." -
 - Speak your mind…gently. You need to have opinions and you need to voice them. But even if you differ from everyone around you, your manner can be respectful. And it is okay to change your mind if it makes sense to do so.
 - To challenge social stupidity, ping pong 'em. Find a partner that shares your viewpoint preferably for different reasons. Team up and come at the numbskulls from two directions. Use both emotion and logic to argue your case. Stay with it until you win.
 - Walk your talk. Though she spent most of her life as a homemaker, Mom thought women should be independent. She may have been the neighborhood, "cookie lady" but she could and did lead the charge for social changes she believed in. She lived alone after Dad died until she was 95. She surprised her sewing circle members by purchasing a new car when she was 94!
What an admirable lady! Did you learn your street smarts from her?
Jerry: I publish a blog just about every week on brand at www.JerrryFletcher.net I learned a great deal from Mom by example. Dad was a Railroad Engineman. He was a big quiet man that fired steam locomotives for a good portion of his life. He was a man of few words except when it came to how to fix things and keep them running. He was a man who had friends that were true from when he was a youngster until the day he passed.
The two of them did one thing that has stayed with me to this day. They agreed that they would not force religion on me but would let me choose when I became a teenager. As a result, one week I would go to a Baptist church with Dad, another week to Mass with Mom and another week to Synagogue with a Jewish Uncle. I became a Methodist when the time came and had perfect attendance for my high-school years even after I discovered girls.
ON SPEAKING WELL
Gert: Clearly, you are an accomplished speaker. What would be your one-paragraph advice on improving one's public speaking capability?
Jerry: It is a conversation, not a commercial. It is about them, not about you. You need to be a guide, not a hero. Tell them how. Explain why. Give them a plan and ask them to take action.
Many thanks for taking the time and for a most interesting interview Jerry!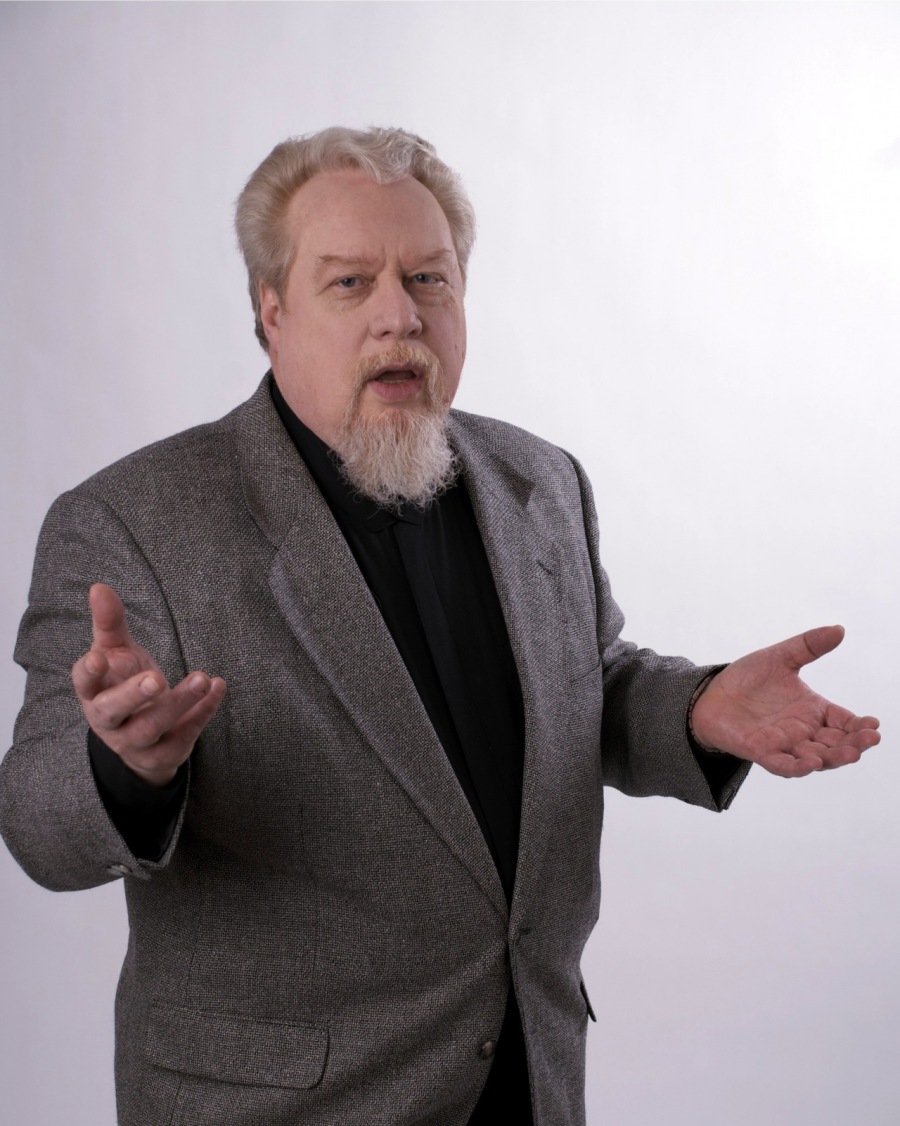 ""
You have no groups that fit your search