How to Plan your Heritage Home Renovation I love Heritage Homes, the high pressed iron ceilings, the spacious rooms and original features such as fireplaces and wooden floors are very appealing.  In South Africa all buildings and structures over 60 years old (including fixtures and fittings) are protected by the National Heritage Resources Act 25 of 1999.  In addition all properties in a Heritage or Conservation area are also protected.   Parts of Cape Town are listed as being of heritage value, like Wynberg Village, Observatory, Little Mowbray, St James and the City centre.
"Whether bought fully-renovated or still in need of some love and care, the romance and emotional pull of an older home holds enormous appeal for many," 


Richard Day, Pam Goldings Properties National General Manager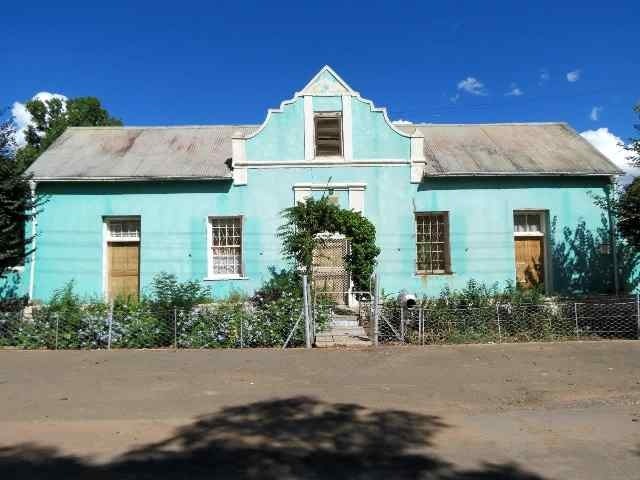 The Heritage Act is very clear - 
"no person may alter or demolish any structure or part of a structure which is older than 60 years without a permit issued by the relevant provincial heritage resources authority."  
The word "Alter" is broadly defined in the Act; it means "any action affecting the structure, appearance or physical properties of a place or object, whether by means of structural or other works, by painting, plastering or other decoration or any other means"
This means that houses that are over 60 years old are automatically protected by law and a permit is required if they are to be renovated or refurbished in any way.  In addition places that have cultural significance or value because of their importance to the community or the pattern of South Africa's history.  They can also be places that show a high degree of creative or technical achievement.
In order to do renovations (or even paint your house) you will need to obtain consent from your local Provincial Heritage Authority (PHRA).  You must get PHRA approval before you submit your plans to Building Control (although Town Planning Applications for Building Line Relaxation, Re-Zoning and Consent etc. can run concurrently).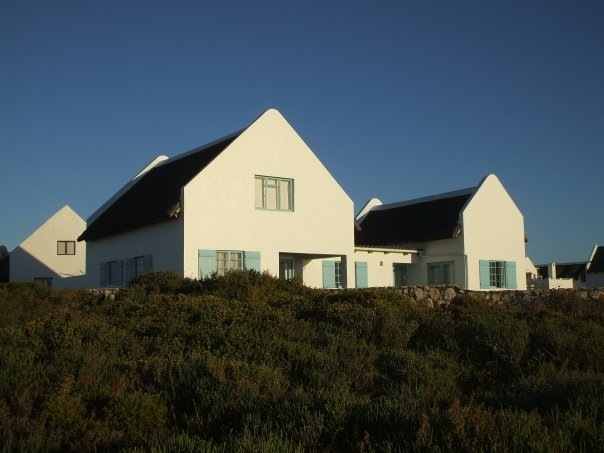 The Heritage Application process is quite rigorous and involved.  It will take about 3 months to get approval.  The Heritage Application form details exactly what is required.  You will need :-
1. Previously Approved Plans

2. Colour Photographs of the interiors and exteriors of the house, the street frontages of the houses either side and photographs of the street.
3. 3 Sets of Coloured Plans indicating the proposed alterations (if you are doing additions or a renovation).
4. Locality Map.
5. Comprehensive Historical Review of the House and a list of previous owners.
6. Comprehensive Architectural Review of the Building.
7. Comments from Local Heritage Organisation (eg. Parktown and Westcliff Heritage Trust).
"The style and atmosphere of heritage homes is hard to match,and they often occupy prime locations in their particular suburb or town, close to amenities or attractive natural features. Many of them boast ample space including multiple bedrooms and grand-scale reception rooms. They also tend to be well-built structures, with thick walls, old-school attention to detail and craftsmanship, and sometimes irreplaceable features such as rare wood finishes. Yet buyers who dream of renovating or modernising such properties should be aware that they cannot just move in and start building – whilst such projects can be rewarding and achieve outstanding results, the work is carefully controlled by heritage authorities."


Laurie Wener - Pam Golding Properties MD for Western Cape Metro Region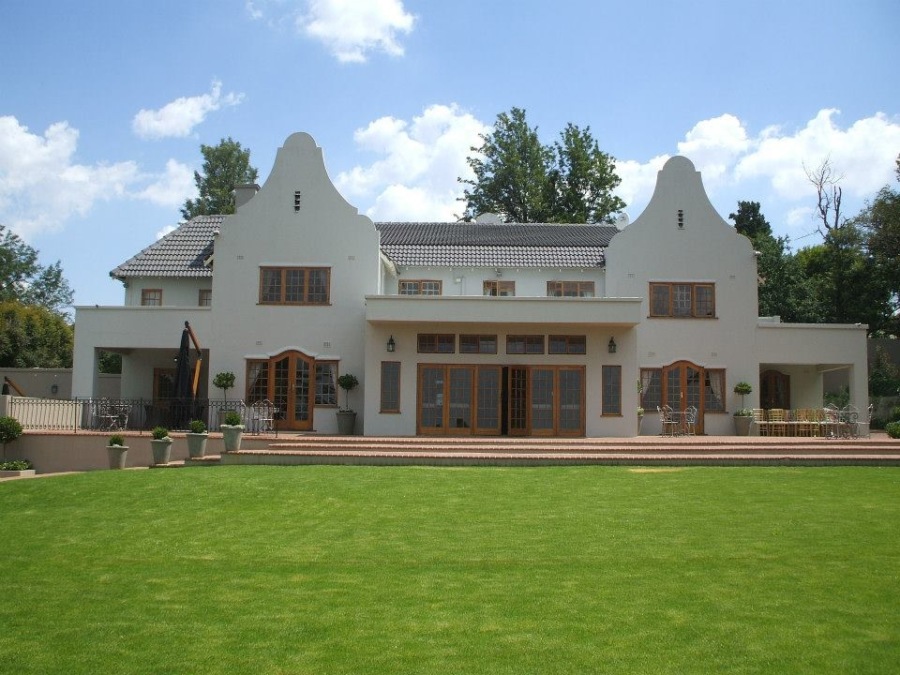 Once you have all your approvals in place it's time for the next step.  It's vital to get accurate estimates of the work involved from 2 or 3 reputable builders who are experienced with renovating Heritage Homes.  You should have a large contingency budget for unexpected surprises... Old buildings may also need a damp-proof course, timber treatment, new windows and doors, new plumbing and re-wiring.   As a rough guide, you should expect the cost of fully renovating an old 'habitable' building to be at least equal to its purchase price and possibly much more.
It's possible to get a mortgage/bond that includes the costs of renovation work, and you may be able to apply for grants or loans to help fund your home's upkeep or maintenance. The City of Johannesburg Department of Arts, Culture and Heritage, offers a 20% rebate for properties declared heritage sites.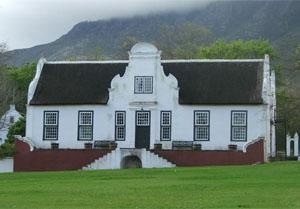 "Buyers who dream of renovating old homes should also be aware that they cannot just move in and start building, b

efore taking on an historical property, make sure that it is generally suitable for your requirements in terms of size and plan. Sometimes people buy buildings because of their historical charm, only to completely alter them or to remove all patina or sense of past history, f

ind a house you like, and consider its pros and cons objectively, as well as emotionally. The more logically you approach buying the house, the more you're going to love living in it."


Mark Bell, Architect and Member of the Association of Professional Heritage Practitioners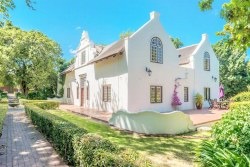 Heritage properties frequently attract higher resale values because they are protected and it is unlikely that the area surrounding a Heritage Home will be re-zoned or developed.  Many Heritage Houses were built in prime central locations or close to attractive natural features such as rivers and mountains and are often on large stands with well established gardens.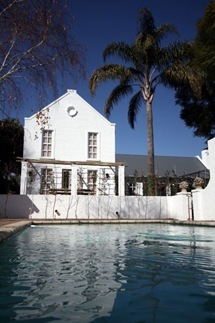 'There are some who view so-called colonial architecture as testament to a repressive era and therefore unworthy of safeguarding. Really, though, these buildings are monuments to craftsmen who have gone before and should be treasured.'


Graham Viney, Designer and Author
Heritage Homes are a fascinating glimpse into the past.  Extending their lifespan with sympathetic renovations (and a lot of love and care) is very rewarding.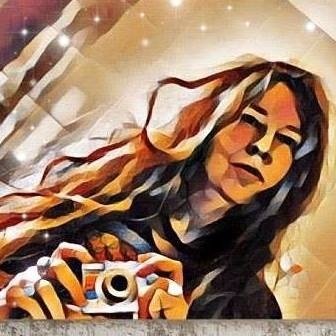 Call Claire - 011 025 4458
bluedesigns5@gmail.com
I love Architecture. I think it's vital to talk about all aspects of Architecture - whether it be planning, construction, design or green building. I have written 3 E-Books & over 110 articles. Please feel free to let me know if you have any queries regarding architecture, planning & construction & I will assist you.
I am originally from the UK and moved to South Africa in 1999.  I started Blue Designs in 2004 after working as a driver for Avalon Construction on a luxury home in the Featherbrook Estate.  In my spare time I am an artist and writer.
I've started two new Hives - please feel free to join!
https://www.bebee.com/group/design-sustainability-network
https://www.bebee.com/group/the-naked-architect
Other Articles I have written include :-
Building Green?  Here are some tips.
Common Mistakes People make when Designing a House
The Advantages of Sustainable Building
Considering Buying or Renovating a Heritage Home?  Pros and Cons
Renovation vs New Construction - which is Greener and Better for the Environment?
Bizarre Buildings Part Two - Space Age Fantasy
Weird and Wonderful Buildings Part Three - Three Buildings that make Music
Please follow me on :-
https://www.bebee.com/bee/claire-cardwell 
https://twitter.com/ClaireCardwell
https://twitter.com/BlueDesignsArch
https://www.linkedin.com/in/claire-cardwell-ab438a17
https://www.linkedin.com/in/blue-designs-architectural-designers-557a2318
https://www.facebook.com/bluedesignsarchitects/
Sources & Further Reading :-

http://www.bluedesigns.org/heritage-homes---pros-and-cons.php
http://www.bluedesigns.org/provincial-heritage-resources-authority.php

http://www.bluedesigns.org/burra-charter.php

http://www.bluedesigns.org/heritage-act.php

http://ltinc.co.za/wp-content/uploads/2015/06/LTINC_12_2014-OCTOBER-Heritage-Homes-How-do-you-know-PART_A.pdf

https://www.justlanded.com/english/South-Africa/South-Africa-Guide/Property/Renovation-Restoration

http://www.myproperty.co.za/news/9642/The-romance--and-responsibility--of-owning-a-heritage-home.aspx

#Clairecardwell  #Clairelcardwell  #Bluedesigns  #Bluedesignsarchitecturaldesigners  #Heritage  #PHRA  #PHRAG  #Heritagehomes  #Heritagehouses  #Architecture  #Architects  #Architecturaldesign  #Design  #Renovation  #Restoration  #Refurbishment
You may be interested in these jobs
---

Dante Personnel

Nelspruit, South Africa

Mpumalanga, Nelspruit / Mbombela · - (Market related) · Our client in the Retail industry is looking for a dynamic Bookkeeper to join their team in Nelspruit · Minimum requirements: · Matric · Sound k ...

---

OfferZen

Cape Town, South Africa

Junior Ruby Engineer Are you a talented junior Ruby engineer looking for your Dream Developer Job? OfferZen, the developer jobs marketplace, reverses the job search process. · We connect developers wi ...

---

FirstRand

Brits, South Africa

About us, purpose, experience and qualifications · about us: · - make a promise · - be deeply invested · - value our differences · - build trust, not territory · - have courage · - always do the right ...