How does my Design Process Work?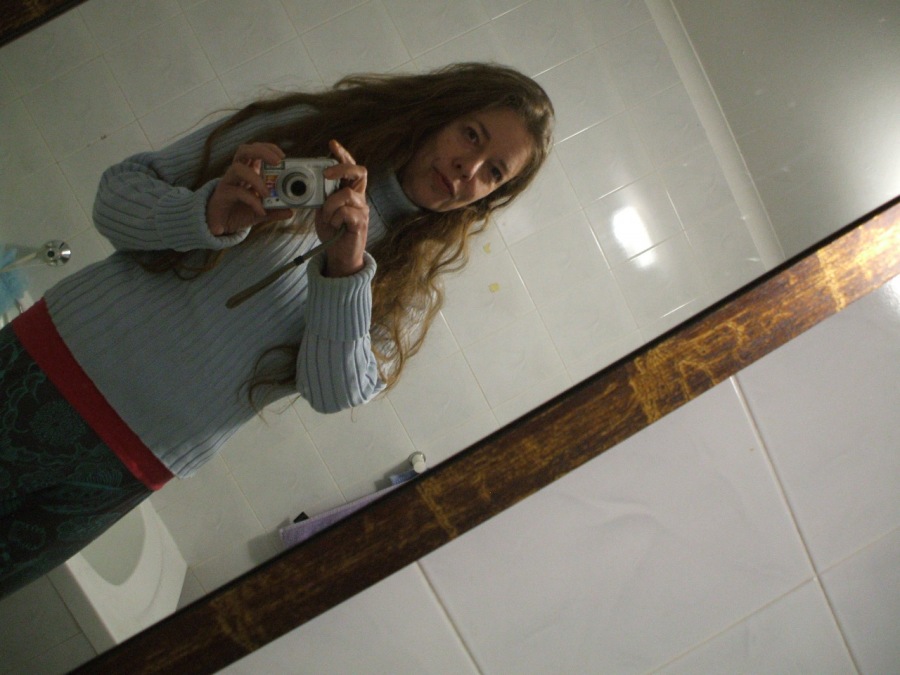 I always get asked this question when meeting clients for the first time.  How do you work? How will this work ?  they ask me.  This is the most important question they ask, so a blog post on this is well overdue.
1.  The Meet and Greet.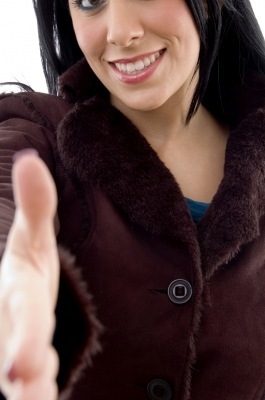 I usually meet potential Clients at my Studio for a quick cup of coffee before meeting them on site.  This is a good way of seeing whether you will be able to work together, you see Design is a Collaborative process.  
(Image from Free Digital Images.net by imagerymajestic)
2.  The Site Meeting.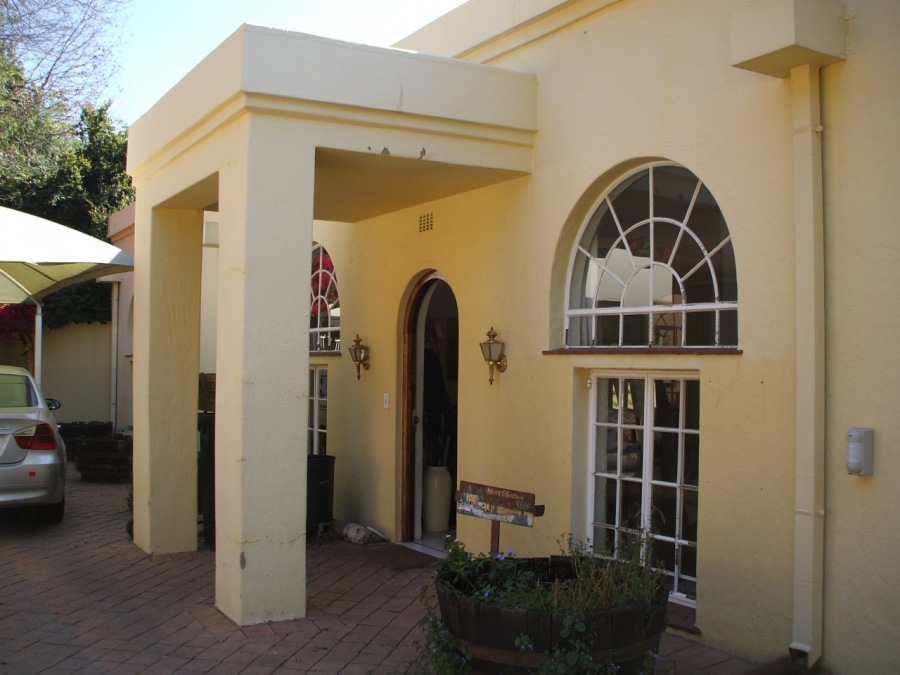 Whether it's an empty plot or someone's home that needs renovating/updating the Site Meeting will take about an hour.  During the meeting we will discuss the brief in more detail.  We will walk the Site together seeing how things will work and often take a drive to look at houses my Clients like.
3.  The Client Questionnaire.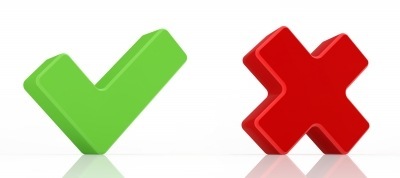 This is very important in assembling a comprehensive Brief.  It will also include a Love/Loathe list.  Sites like Pinterest are very handy for this.  You can make a secret board with your Client where you can share in private photos and images that you think they would like.  A Board can be added later for Site updates during the building process. (Image from Free Digital Images.net by Yodiyim)
4. Floor Plans and Layouts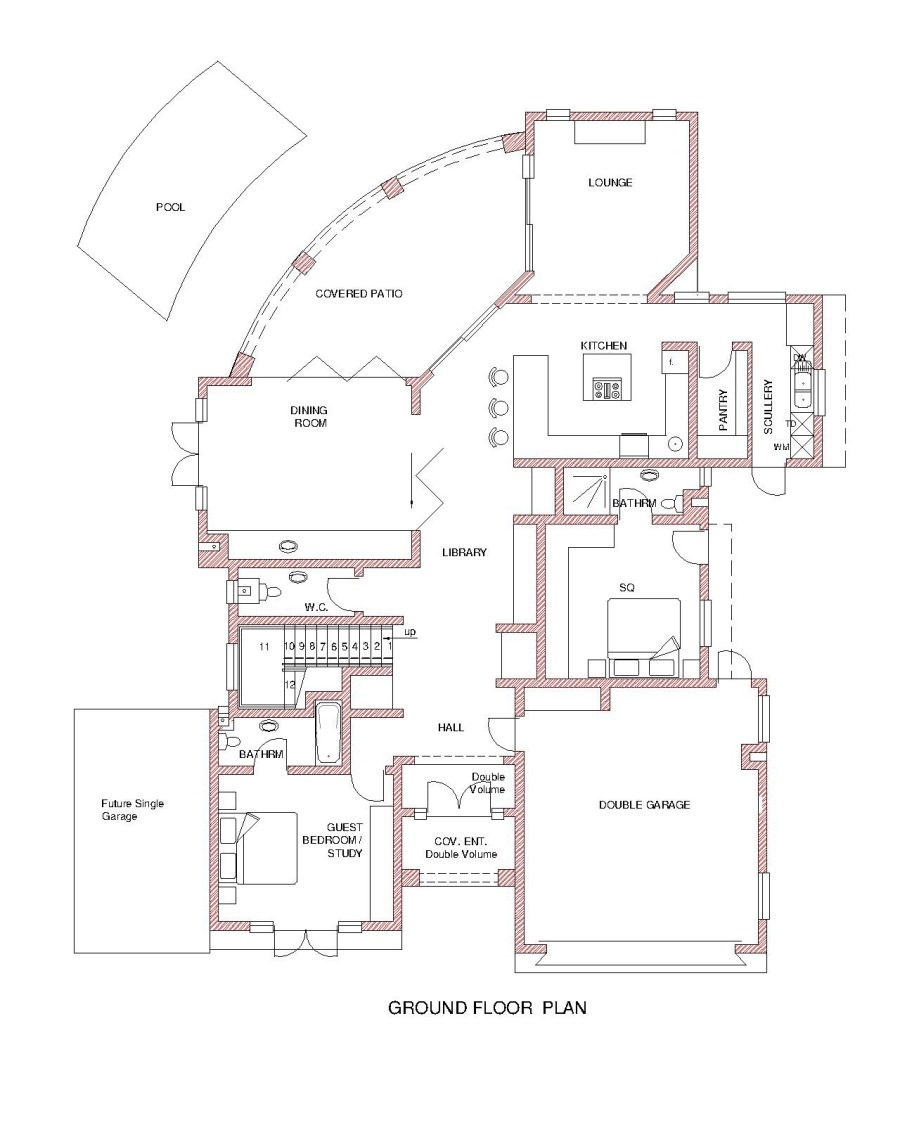 Then the fun begins !  I start off by sketching some ideas down, often with the Client in a follow up meeting.  Then I draw up the sketches in CAD, add labels and dimensions and send them through.  Because I have spent so much time with the Client and have a comprehensive brief there are few adjustments to be made at this stage.
House Fhatuwani - Ground Floor by Claire Cardwell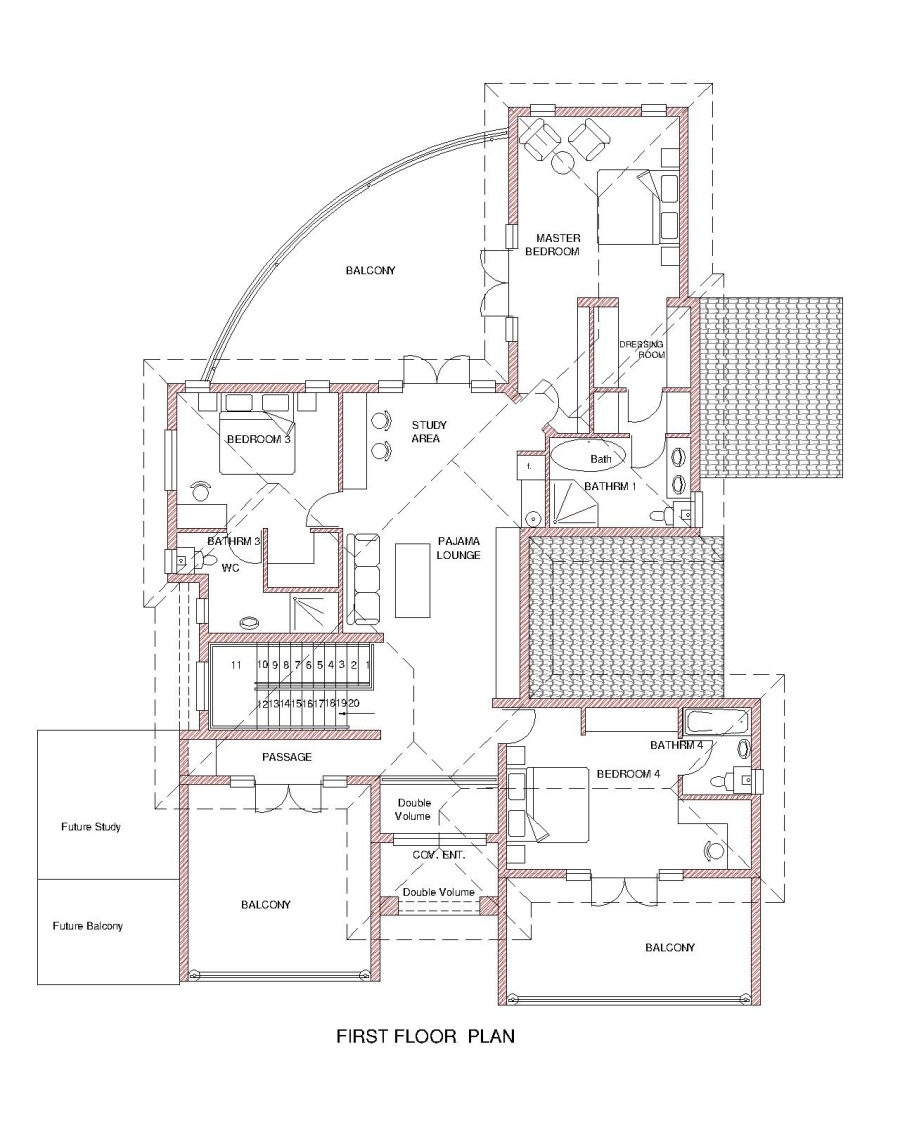 House Fhatuwani - First Floor by Claire Cardwell

5. First Draft - putting the Jigsaw Puzzle together.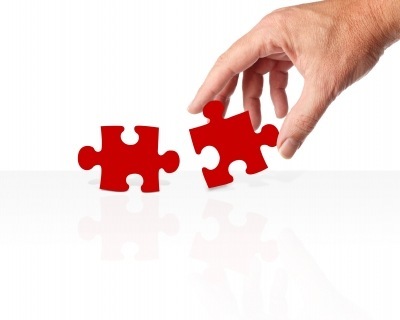 I then follow up with a detailed first draft, I am emailing the client the elevations and getting feedback as I design and draw.  I find that doing a detailed first draft saves me a lot of time as there is little work to do in terms of finishing the plans.  Often the client will make minor tweaks at this stage or request a 3d visualisation.
Image from Free Digital Images. net, image by Danilo Rizzuti House February 3d by Frans Joubert
6. Detailing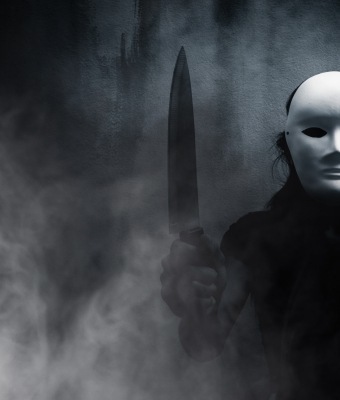 It's true that the Devil is in the Details.  Especially when it comes to drawing up a set of plans. People are going to be spending 100's of thousands or even millions based on your drawings so it's vital to go through your plans with a fine tooth comb at least 3 times.  I always print out a set as it's very easy to miss a mistake on the screen that is glaringly obvious on paper.  I also always submit Construction Documents rather than sketch plans to Council.  This means that as the plan is a legal document once it's been submitted to Council there are very few comebacks.  At this stage I have meetings with my Engineer to check that everything is A OK structurally and Builders who can start putting together quotations.  I also check to see whether everything will fit in with my Client's budget and whether anything needs to be adjusted.  (Image from Free Digital Images.net by hyena reality)
7. Finalising the Plans and Council Submission.
Once I have finished the plans I take them through to Council for a Pre-Scrutiny Session with my Mentor - Heather Trumble.  This means that if there are any snags they will be spotted before the plans are in the system.  This saves weeks and weeks of time at Council.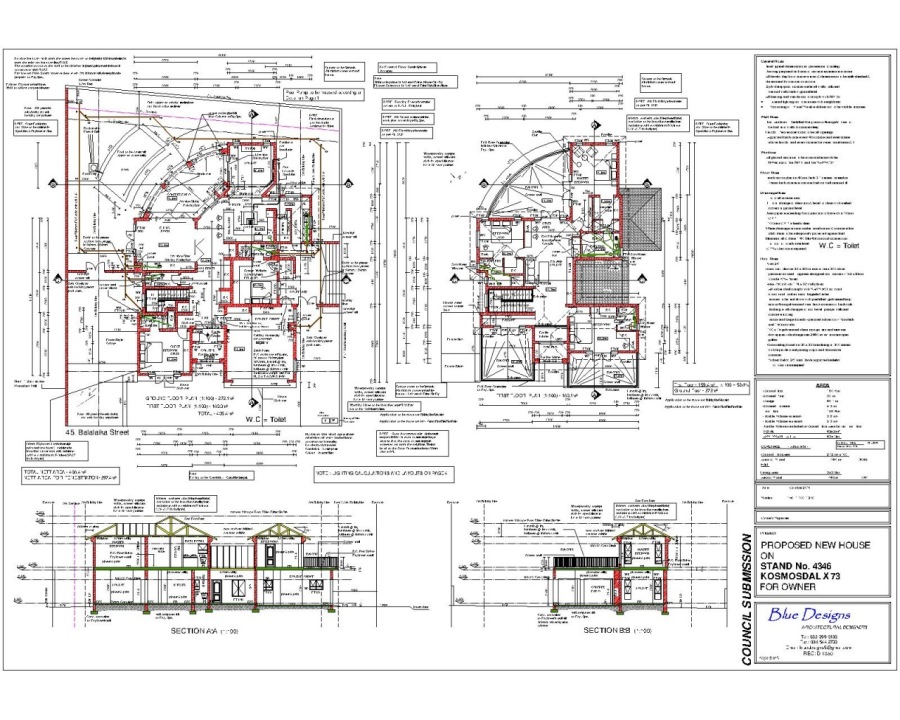 Fhatuwani - Page 2 Floor Plans by Claire Cardwell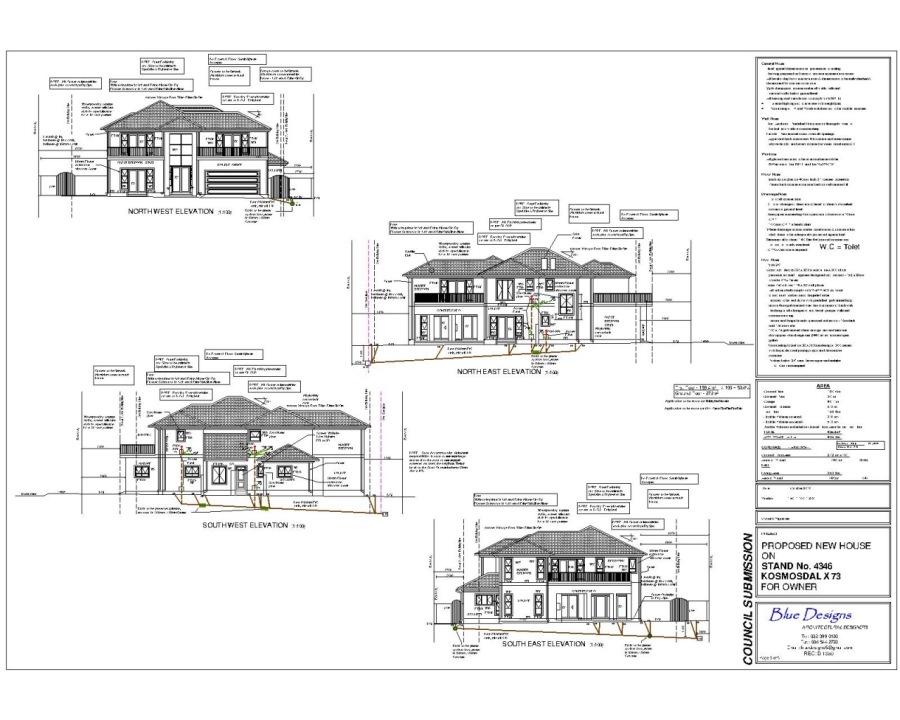 Fhatuwani Page 3 - Elevations by Claire Cardwell
8.  The Build Now the Fun begins!  I love going to site and checking on progress and quality.  Years ago my nickname on site was 'Hellfire' and with good reason.  I have kicked over walls before now....
Now I only work with a few builders whose work is of very high quality.  I have very exacting standards and report back to Clients and often have follow up meetings with them on site if there is an issue.
(Photo by Claire Cardwell)
9.  Why I am not a Scatter Cushion Technologist....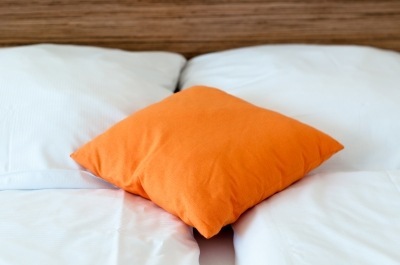 At this stage it's time for the Interior Designer and Landscape Architect to come in and put their finishing touches on the project.  This stage is exciting because the end is in sight and the Client is getting more and more excited.
I don't have the patience to discuss pantones and fabrics.  Word seems to have got out, no one asks me which fabric or tile I prefer as I always pick the most expensive one!
(Image from Free Digital Images.net by Franky242)
10. The Punch List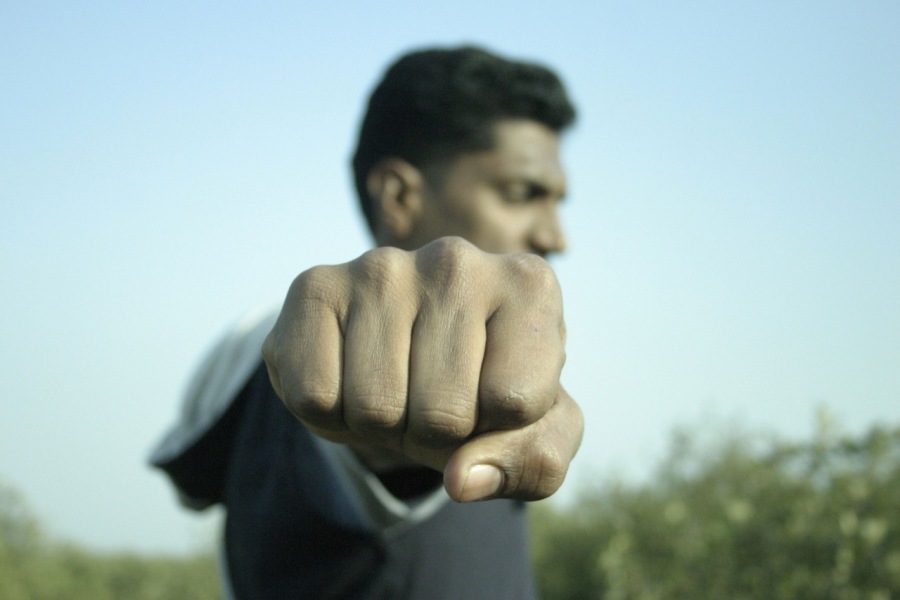 This is the part where I wear my Quality Control hat and check everything carefully with the Builder and Client in attendance.  I make a list of things that need attending to, whether it's a potential leak, window that needs calking to a missing lightbulb, I don't miss a trick!
11. The Roof Wetting.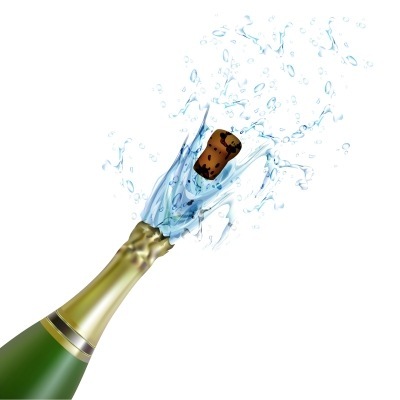 Now the Client can move in and it's time to drop off a bottle of Champagne and take some photos for marketing.  It's amazing to see their dreams become a rather large reality!
I've had the chance to design over 60 houses over the last 13 years and seeing your project finished never gets old.
Image from Free Digital Images .net by digitalart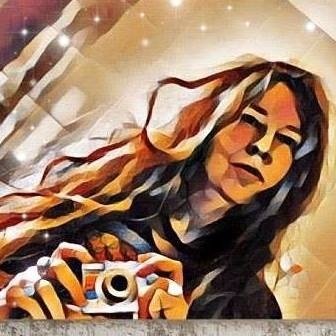 Call Claire - 011 025 4458
bluedesigns5@gmail.com
I love Architecture. I think it's vital to talk about all aspects of Architecture - whether it be planning, construction, design or green building. I have written 3 E-Books & over 110 articles. Please feel free to let me know if you have any queries regarding architecture, planning & construction & I will assist you.
I am originally from the UK and moved to South Africa in 1999.  I started Blue Designs in 2004 after working as a driver for Avalon Construction on a luxury home in the Featherbrook Estate. In my spare time I am an artist and writer.

Call Claire - 011 025 4458
bluedesigns5@gmail.com
Other Articles I have written include :-
Building Green?  Here are some tips.
Common Mistakes People make when Designing a House
The Advantages of Sustainable Building
Considering Buying or Renovating a Heritage Home?  Pros and Cons
Renovation vs New Construction - which is Greener and Better for the Environment?
Bizarre Buildings Part Two - Space Age Fantasy
Weird and Wonderful Buildings Part Three - Three Buildings that make Music
Please follow me on :-
https://www.bebee.com/bee/claire-cardwell 
https://twitter.com/ClaireCardwell
https://twitter.com/BlueDesignsArch
https://www.linkedin.com/in/claire-cardwell-ab438a17
https://www.linkedin.com/in/blue-designs-architectural-designers-557a2318
https://www.facebook.com/bluedesignsarchitects/
I've started two new Hives - please feel free to join!
https://www.bebee.com/group/design-sustainability-network
https://www.bebee.com/group/the-naked-architect
#ClaireLCardwell  #ClaireCardwell  #Architecture  #Architecturaldesign  #Design  #Construction  #Planning  #Housedesign  #Residentialdesign  #BlueDesigns  #Bluedesignsarchitecturaldesigners  #Architect  #Architecturaldesigner

""""""""""""""""
You may be interested in these jobs
---

Graylink

Cape Town, South Africa

We're looking for a talented developer to join our high performance team to work on our market leading cloud-based software solutions. · The ideal candidate has strong javascript skills, functional pr ...

---

Dante Personnel

Nelspruit, South Africa

Mpumalanga, Nelspruit / Mbombela · R 15 000 R 18 000 · R 15 000 R 18 000 · Our Client in the Retail industry is looking for a Floor Manager based in Nelspruit to join their team · Minimum requiremen ...

---

Merand Corbett & Associates

Northern Suburbs, South Africa

Western Cape, Northern Suburbs · Operations Manager (Construction industry) · Northern Suburbs · Basic + vehicle + fuel + phone · Manage all aspects of productivity / operations at roofing business. · ...