4 years ago · 2 min. reading time · visibility ~10 ·
Golden Oldies in Sport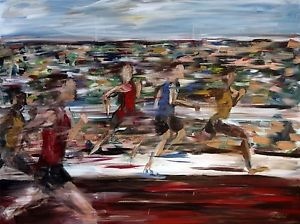 Roger Federer did it again in the recent Australian Open Final. He darted up and down the court sprinting a few kilometres, reacted to oncoming tennis balls in less than 0,3 seconds and held his nerve and concentration for four hours. He came back from injury to win one of the most grueling sporting events at age thirty five. At a stage when many are past their best sporting years, he maintains the excellence of his prime.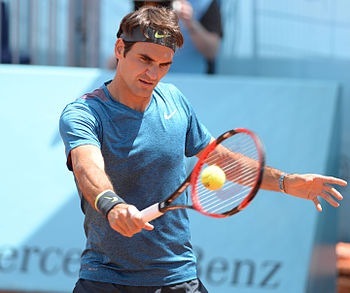 Which makes me wonder – to what age do some top sportsmen continue at a high level?
Kim Collins ran his best time in the one hundred meter sprint last year. A blistering 9,93 seconds at the age of ....forty. This was after he had competed five times as an Olympian. Merlene Ottey, another fine sprinter from the Caribbean, won nine medals at no less than seven Olympic Games, her last at age forty four. Two stand out athletes as strength and reflexes are of the first advantages of youth to give when years creep on.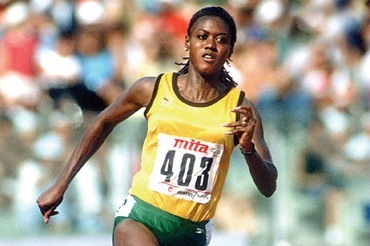 At home we have Victor Matfield who played for the Springbok rugby team last year at the age of thirty eight. In other tough sports, there was Saoul Mamby who once held a world boxing title, made the proverbial comeback, and fought competitively at age sixty. George Blanda played professional American football at age forty eight. Nancy Lieberman played professional basketball until fifty. How the human body can withstand such continual battering is beyond me.
Moving on to gentler pastimes where fine motor skills carry the day. Gary Player kept to the professional Golf circuit until the age of seventy three and is famous for saying "The more I practice the luckier I get". In India Raja Singh played first class cricket at age seventy two. Howzat!?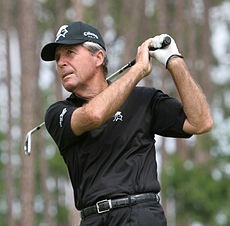 Fast forward, way forward, to some vintage Golden Oldies.
Last year I had the privilege of competing in the World Masters Athletics Championships. I was part of the "Oldie Team" from South Africa, as my children say. In Australia I watched in wonder as Hugo Delgado beat five contestants to win the one hundred meters sprint in his age category. He is ninety one. Shortly after his race he danced on end in front of the live band at the stadium. Imagine that energy and joie de vivre as a nonagenarian. (Only four decades and I'm there.)
Recently the ninety six year old Jonathan Mendes finished the New York Marathon. While it took him more than eleven hours to shuffle the distance, he said: "I can still do these things and I'm in good health. I'm just so grateful for it." Connie Brown has run a staggering 36 New York Marathons, her last one at age seventy one.
Certainly the top spot for grizzled gamboling goes to Stanislaw Kowalski from Poland. He won the short sprint at the Polish national championships at age of one hundred and five. One hundred and five! His performance necessitated a new age category for Masters Athletics.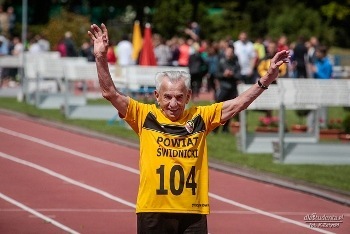 Is there a point in my relaying these impressive feats of respected sportsmen and women? I can highlight the health benefits of exercise and how it keeps the mind and body younger. Or I can elaborate on the everlasting joy and challenge of sporting activity. But this is clear and known already.
Let's just say that sometimes a good thing can last a long, long time.
Main Image: Eric Holmlund
http://www.ericholmlund.com/art/prophetic/running-the-race

"""""
You have no groups that fit your search