Dreamy Patios...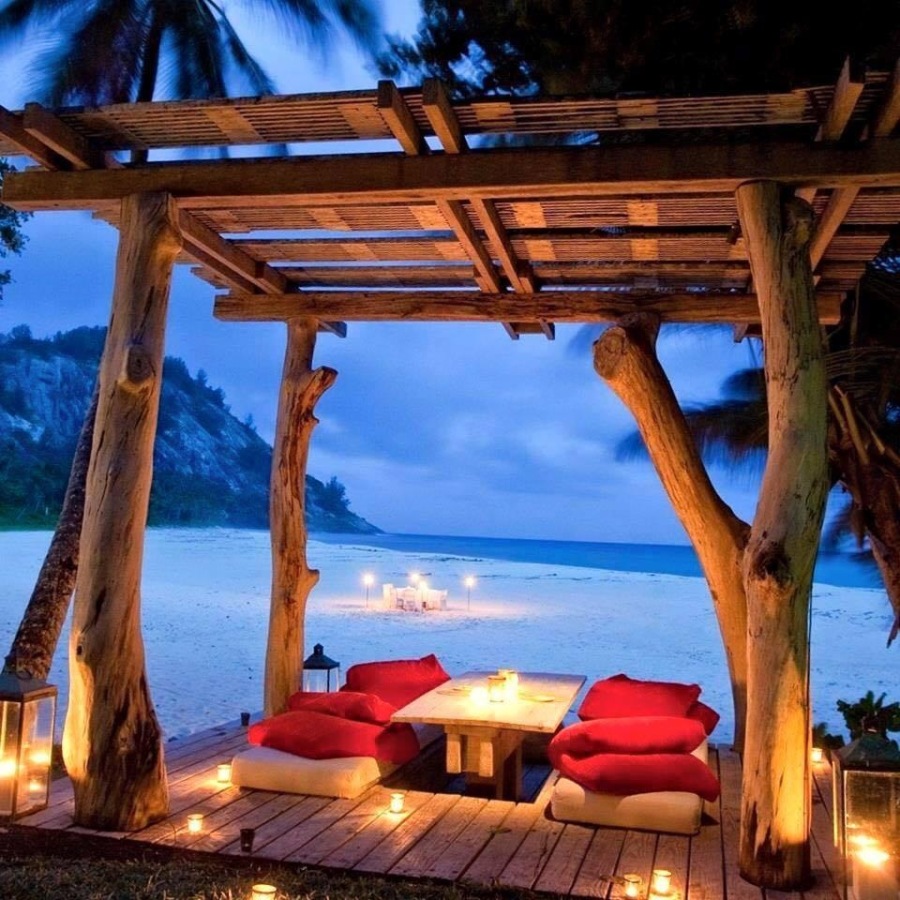 A Covered Patio or free standing Lapa/Entertainment space in the Garden is an essential space - it's an extension of your indoor living space and is a great place to unwind or have a glass of wine with friends.
Make it Personal 
Like any space in the home a Patio should reflect your personality.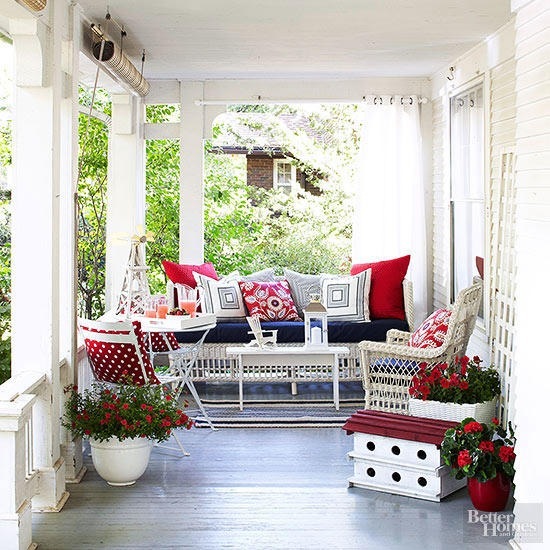 Follow Design How-tos
Use the same rules on an outdoor space as you would indoors, use similar materials and colours to create a palette.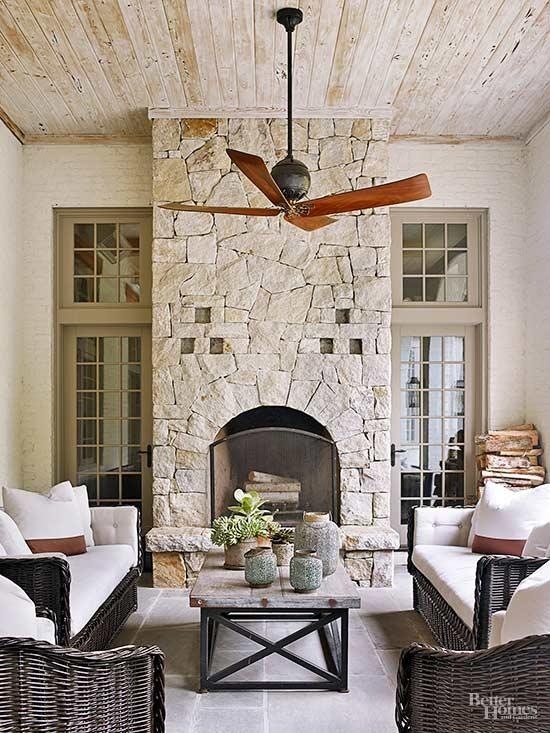 Scale the furniture to fit the proportions of the space and add accents of colour or pattern.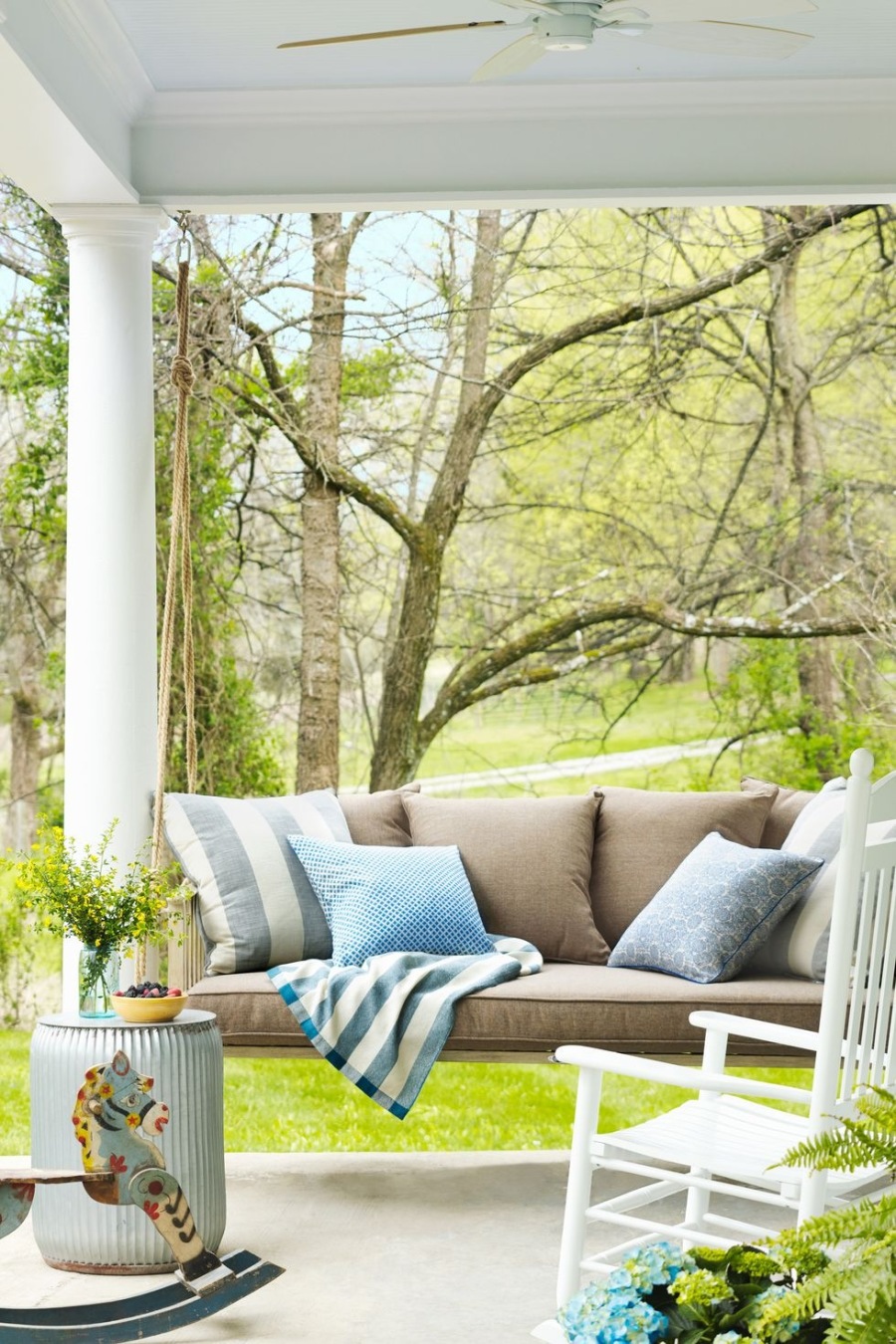 A Covered Patio does not have to be attached to the house...
If a structure works well within your Garden, then adapt it accordingly.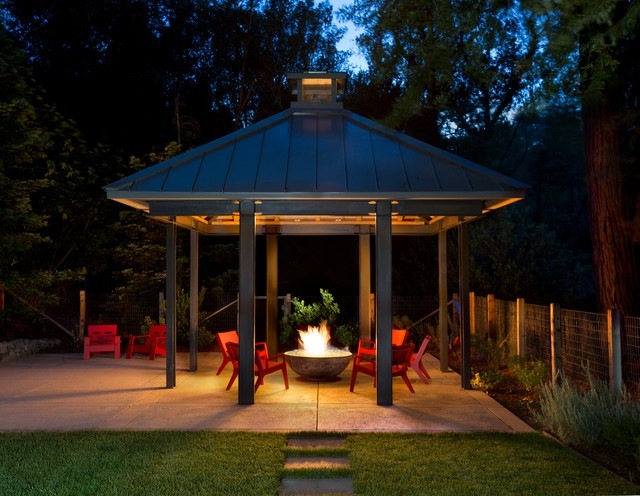 Maximise your seating
It's best to make things as flexible and adaptable as possible.  This includes seating that can accommodate lots of people if necessary.  A narrow bench against a wall can act as extra seating or counter space and storage can be incorporated underneath.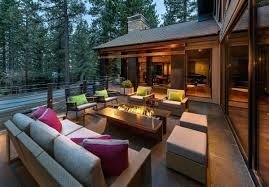 Room to Dine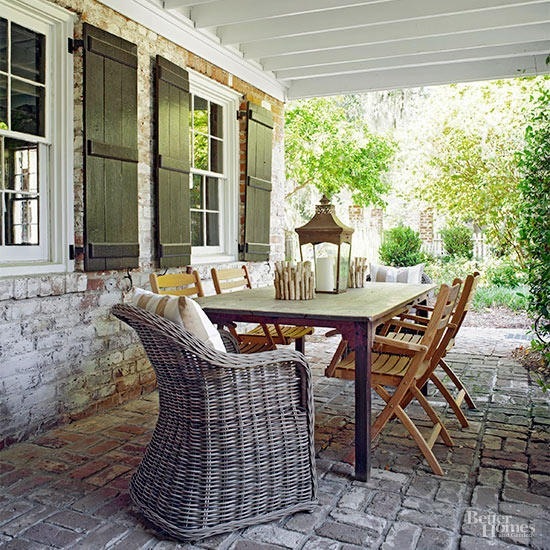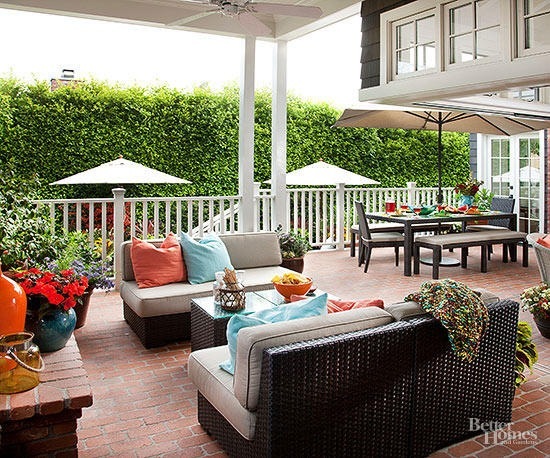 If your Covered Patio is large enough, you can create multiple zones, a Dining Area and a Lounge, just make sure there is enough space to move from one area to another.
How about a Fire Pit or Fire Place?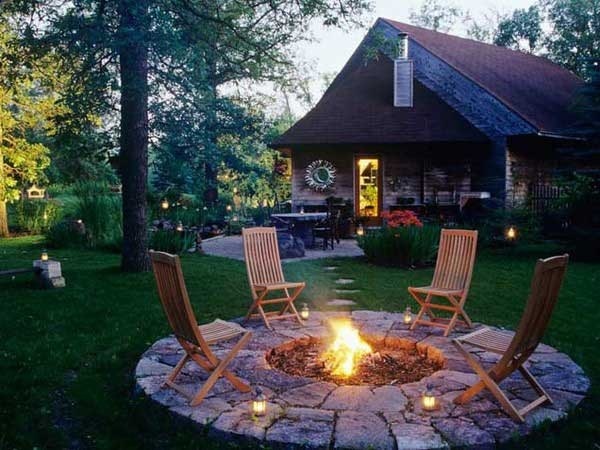 There is nothing like sitting around a fire enjoying it's primal warmth, whether alone or with friends...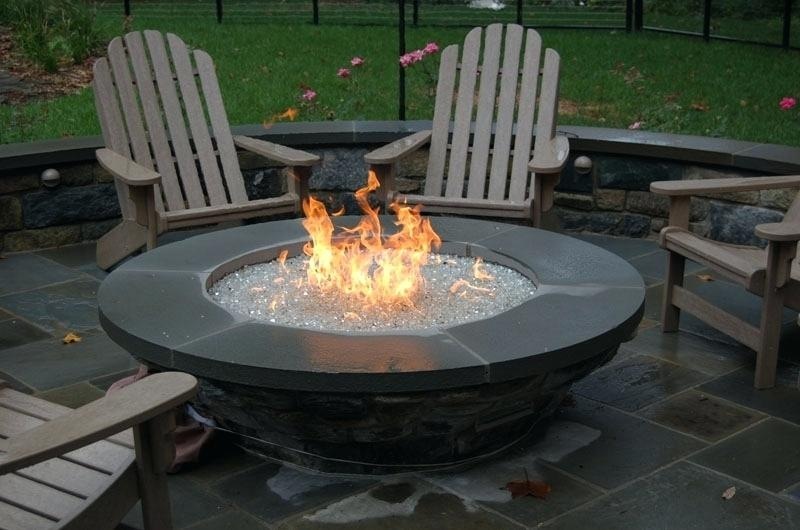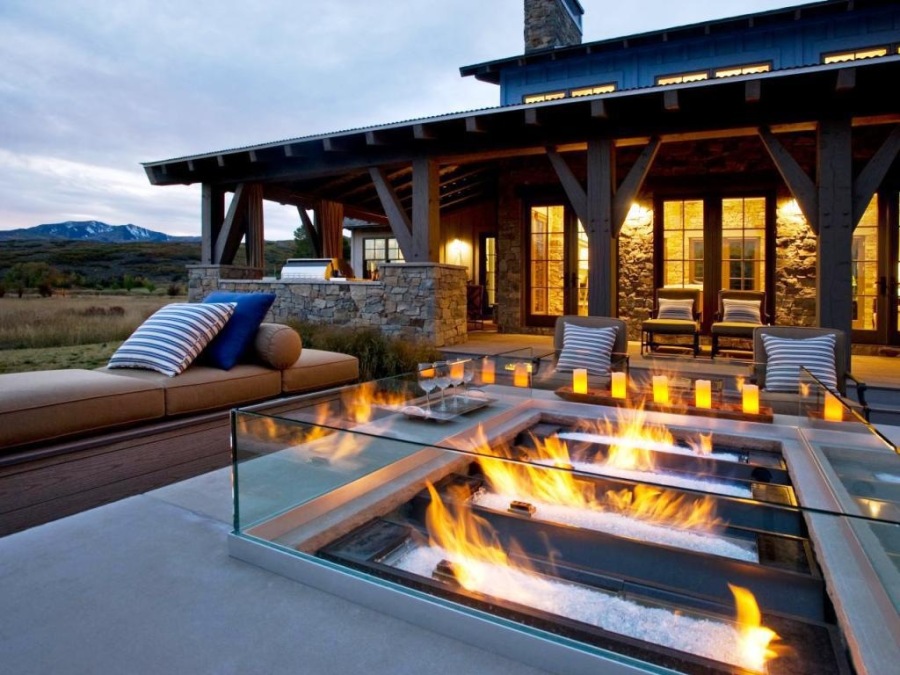 Screened and Open
Screening off a section of your Covered Patio helps to increase it's use, especially if the weather is bad...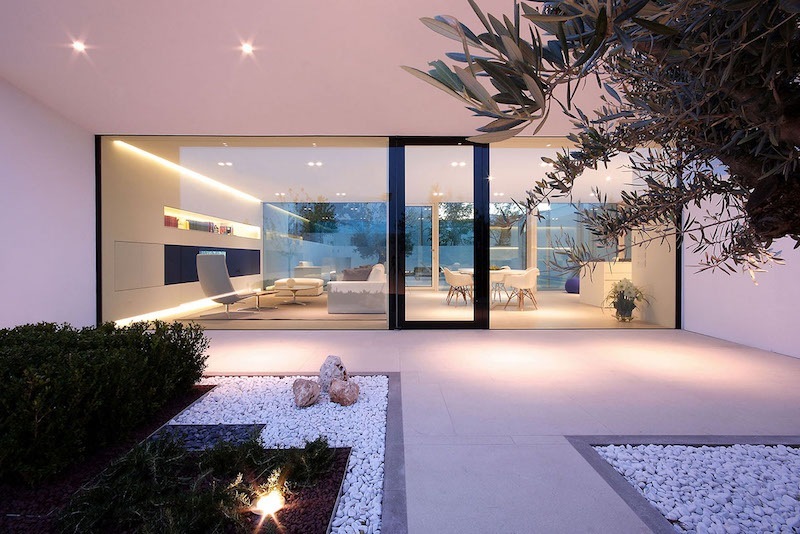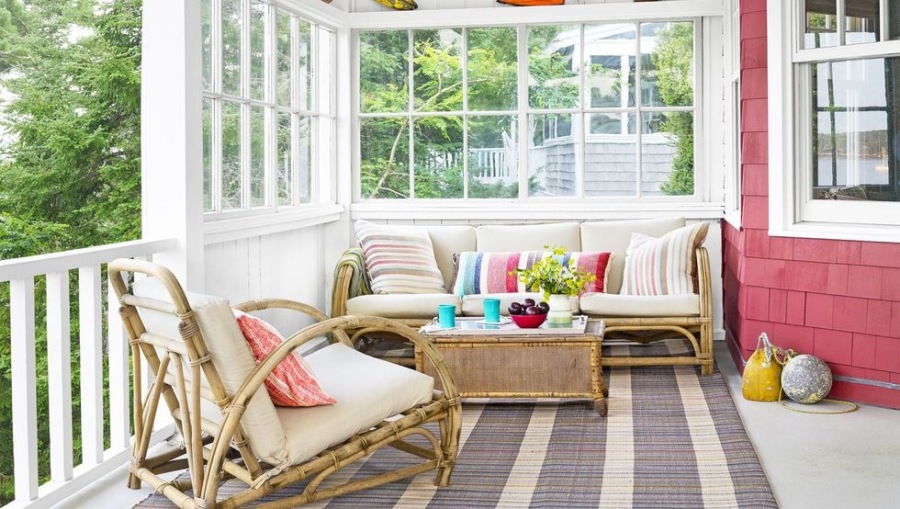 Shield the View
Although most Covered Patios are totally open, shielding options to boost privacy are a welcome addition.  They don't have to be permanent, have a look at outdoor fabrics or gauzy draperies that will diffuse the light.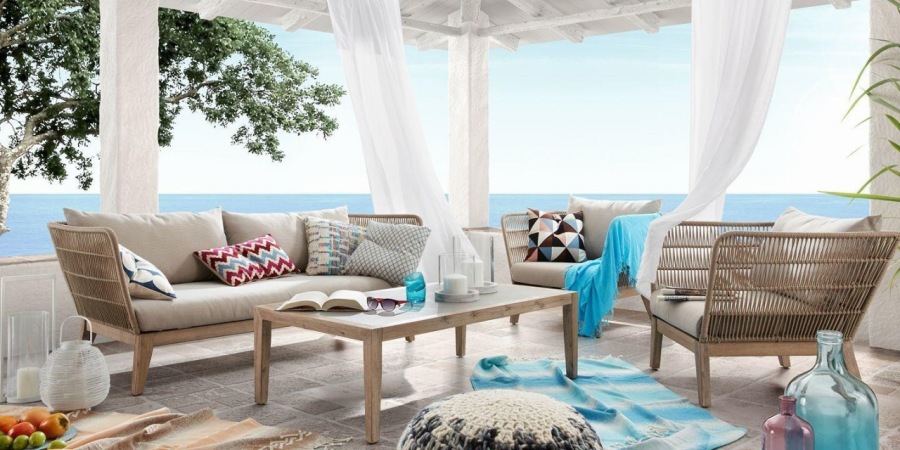 How about a Skylight?
Skylights are a great way of maximising natural light, especially if your Covered Patio is off your house, strategically placed Skylights can light up your internal spaces too.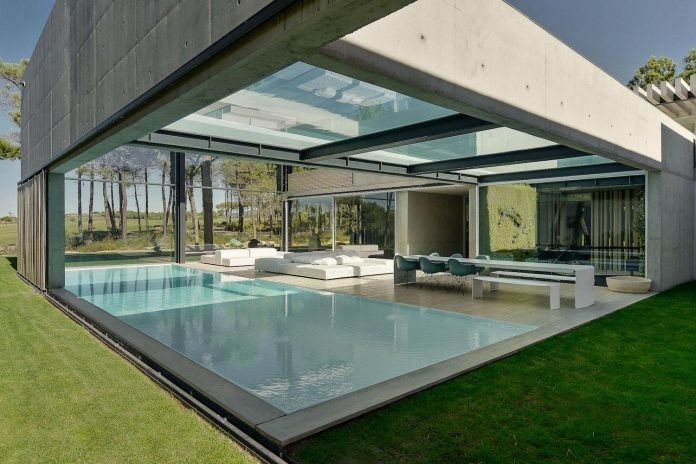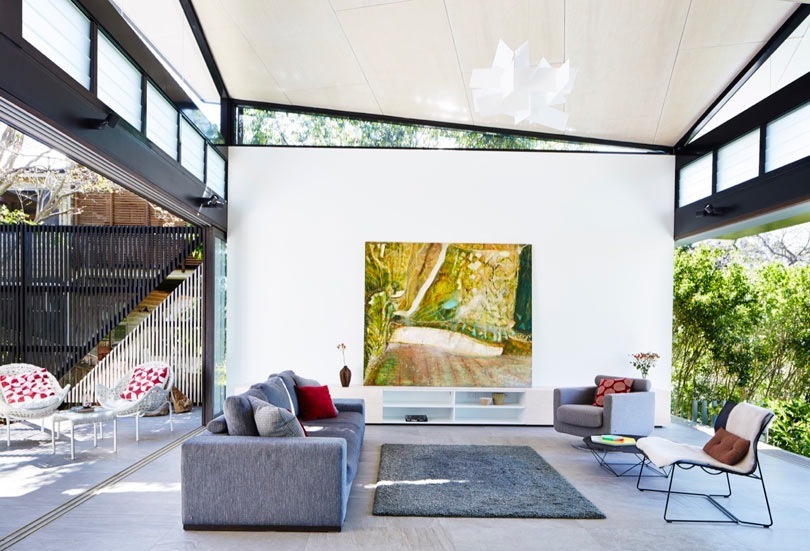 Here Clerestory windows under the eaves bring lots of natural light into the Patio and Living Room. 
You don't have to have a huge budget
Small spaces can provide just the right nook for a relaxing garden retreat.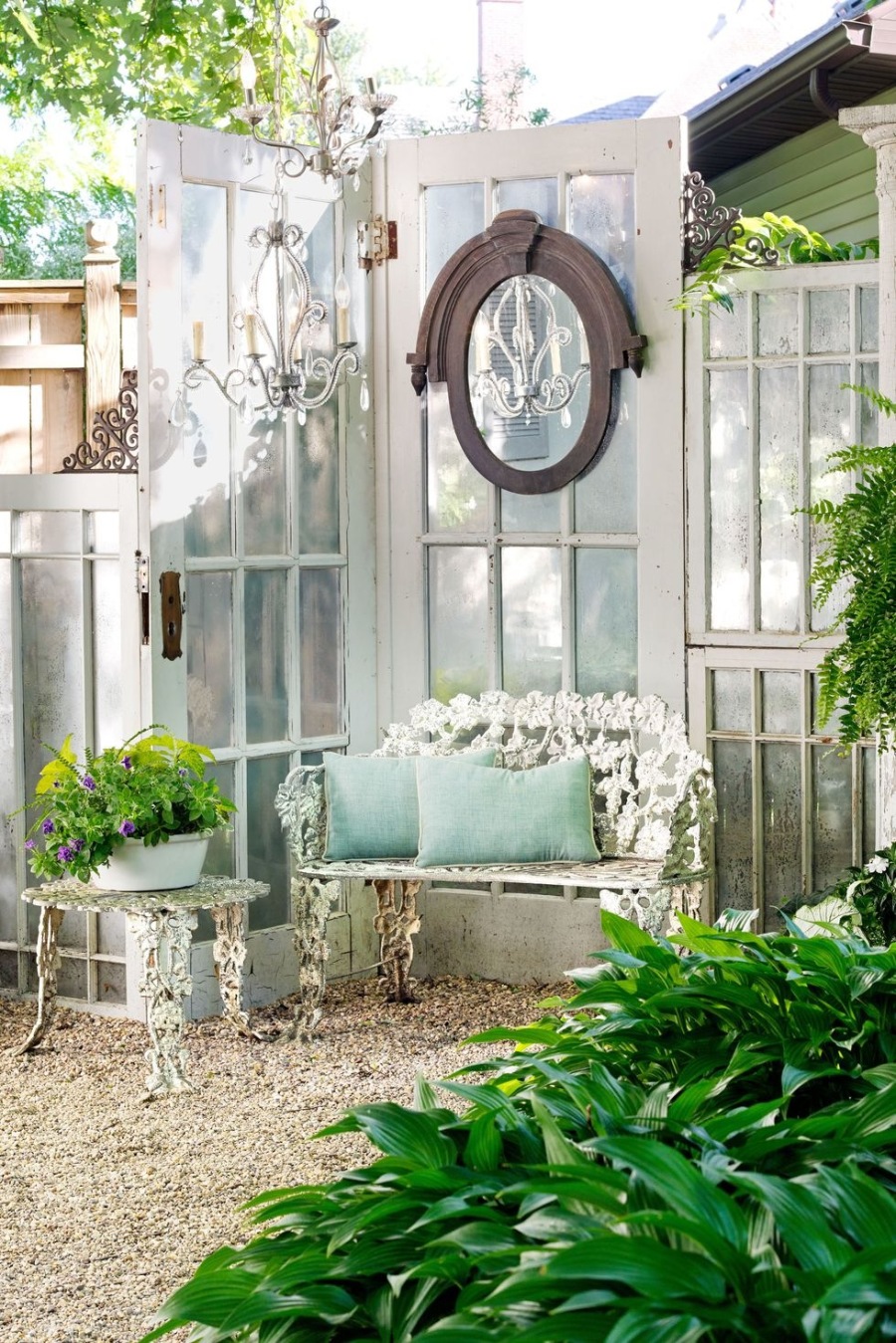 This narrow space has enough room for a loveseat and side table.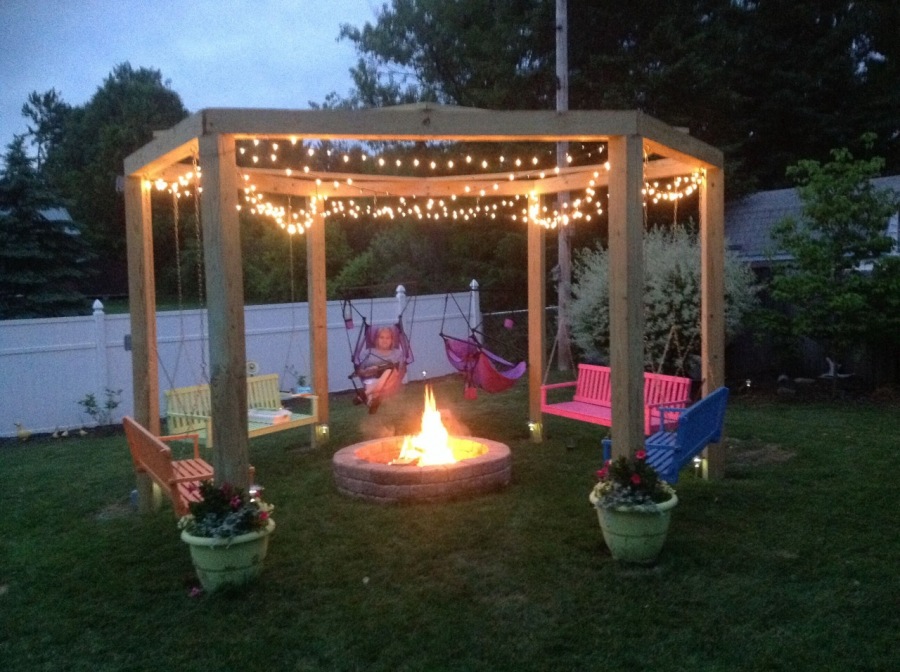 A simple pergola has been brightened up with some fairy lights and a fire pit.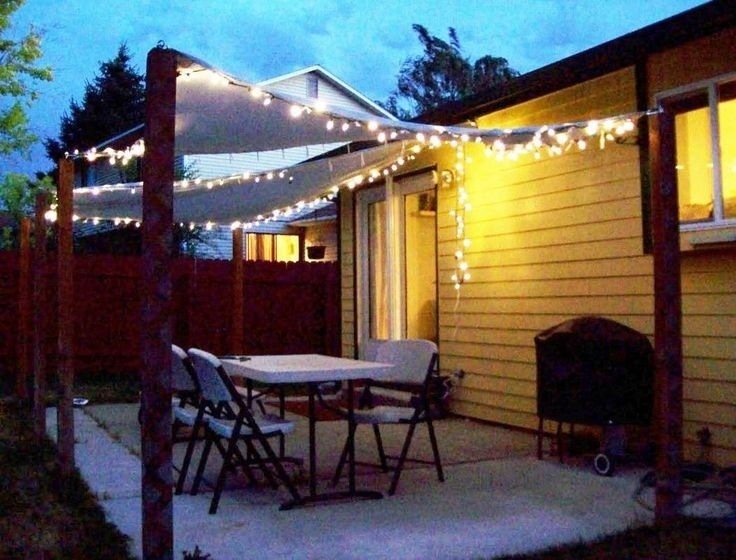 Here Canvas Tarpaulin has been draped across a pergola.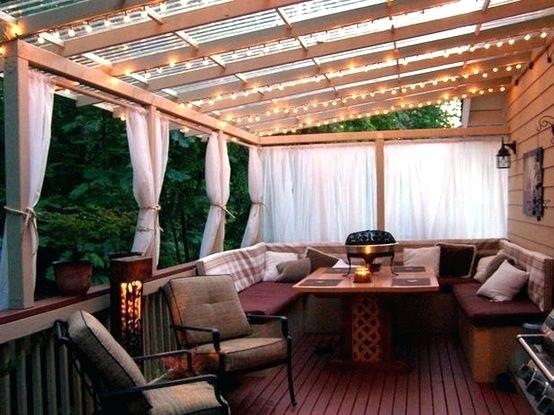 Inexpensive Polycarbonate sheeting has been installed over a simple wooden frame.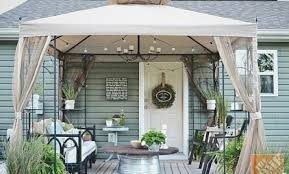 Here the homeowner has used a Tent outside the back door to create a lovely chill out zone.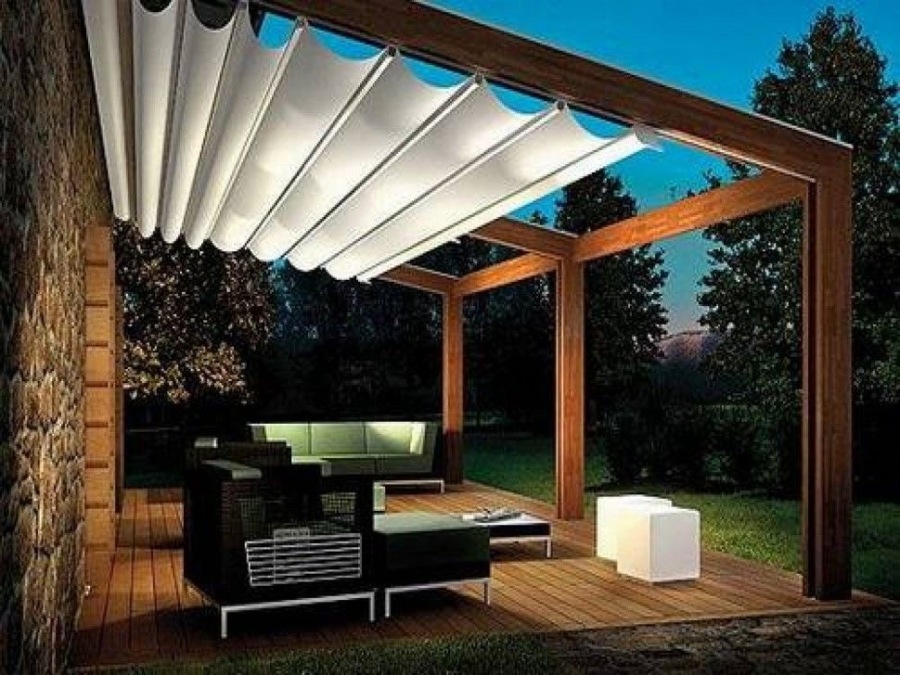 Retractable Canvas Tarpaulin has been installed over a simple wooden pergola.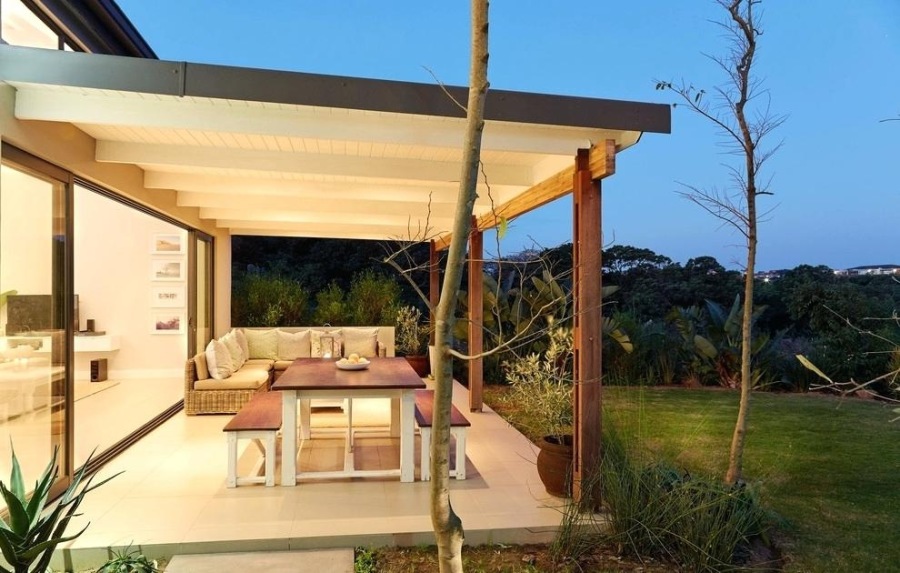 A Simple Lean too Roof has created a lovely Dining/Lounge area on a porch overlooking the Garden.
How about re-purposing a Garden Shed?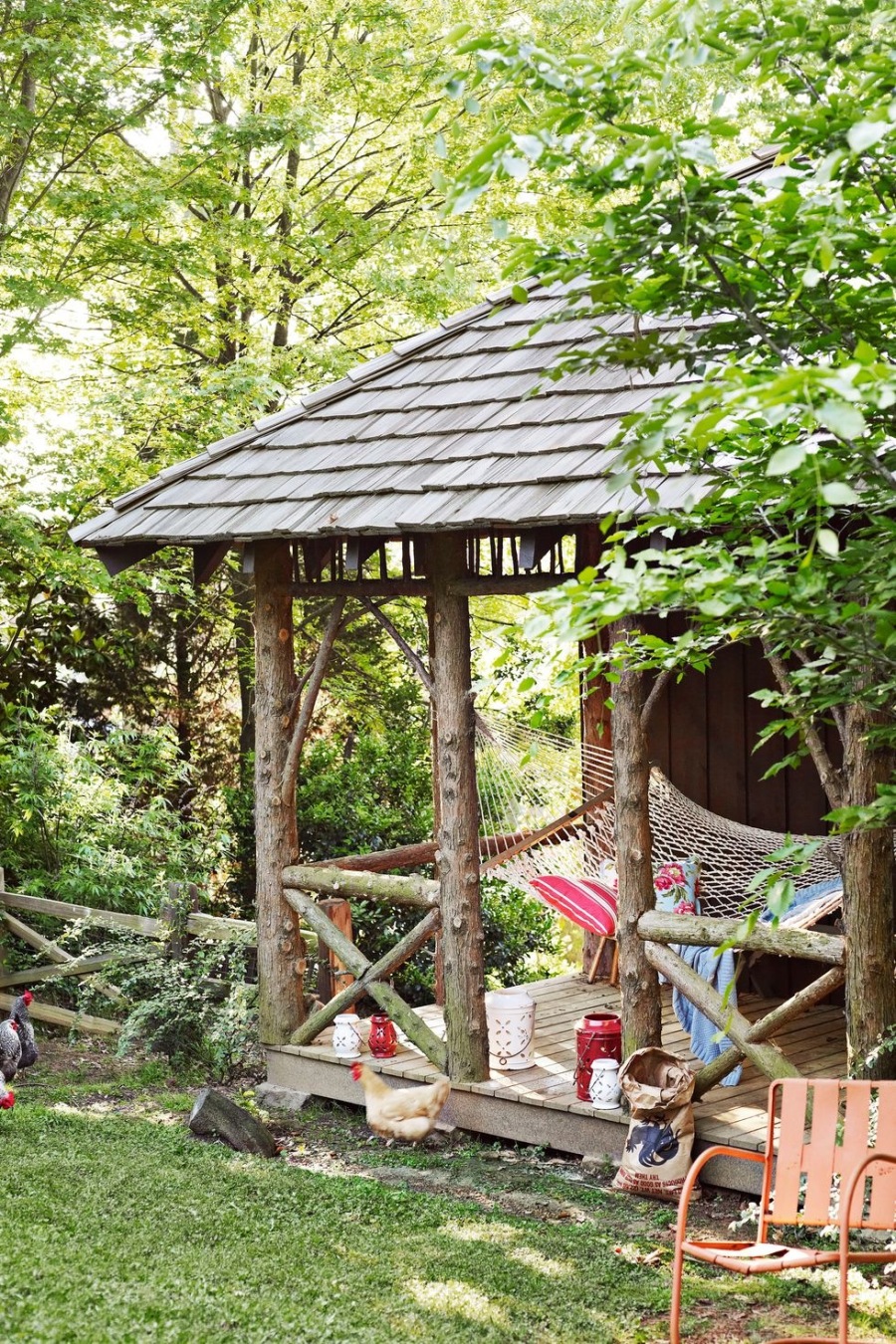 Choose your Furniture carefully...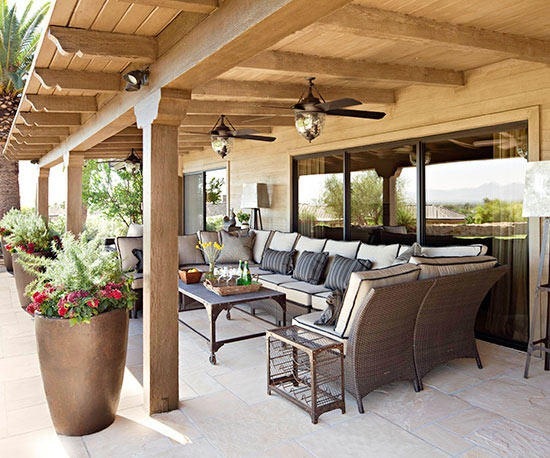 Outdoor furniture and fabrics are the best, alternatively use slip covers and throws that can be easily swapped out or laundered.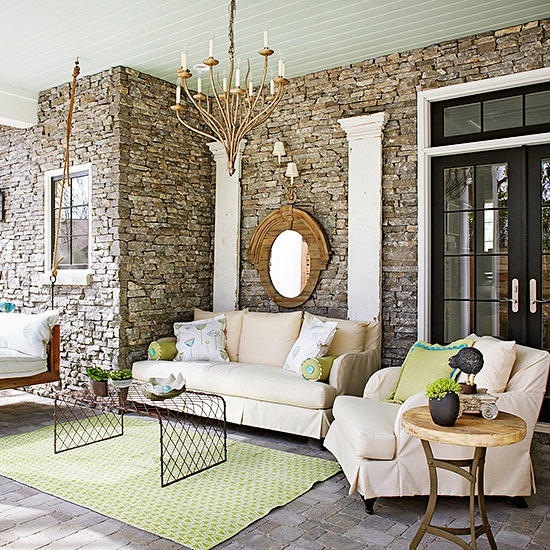 Mix and Match Textures, Colours and Patterns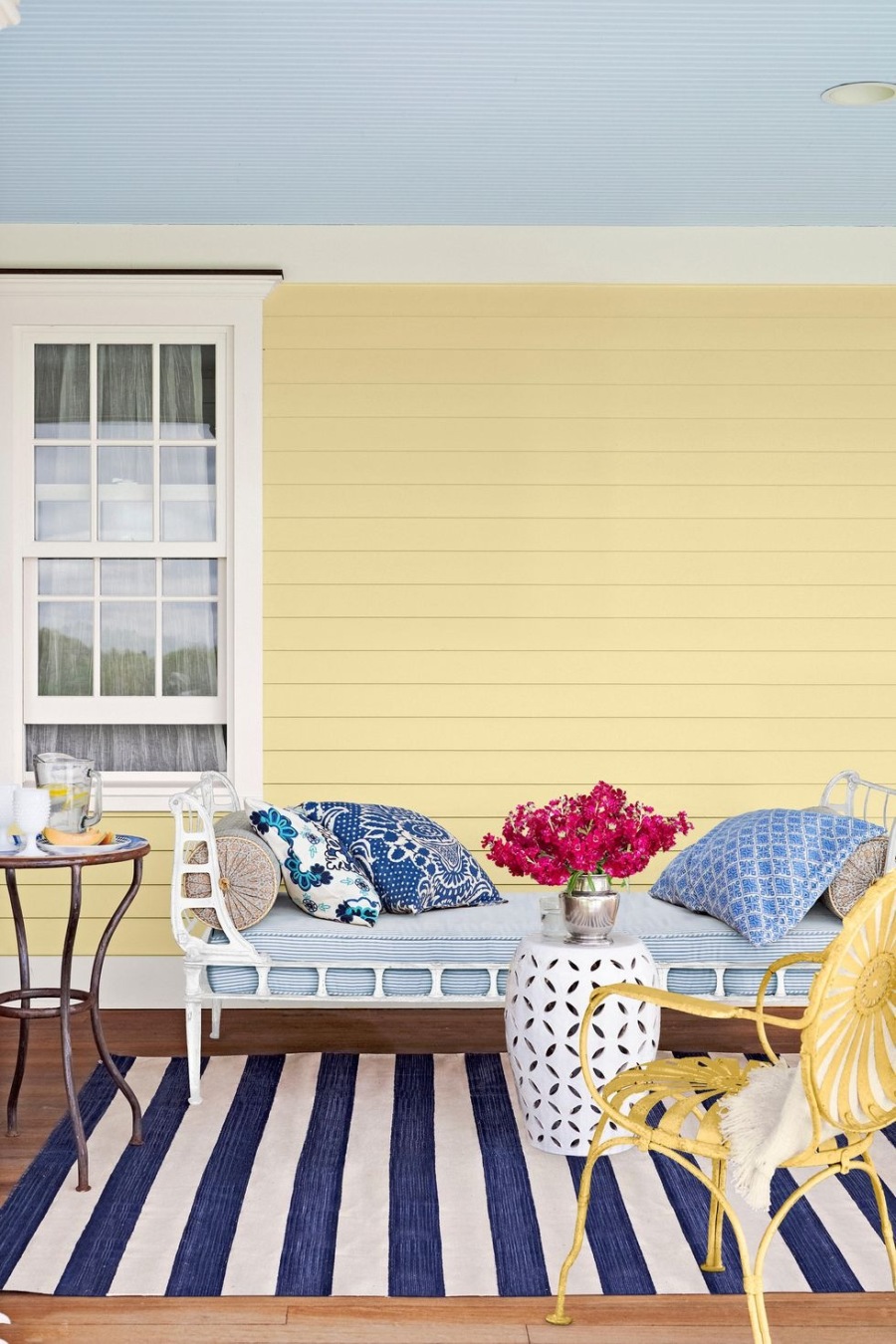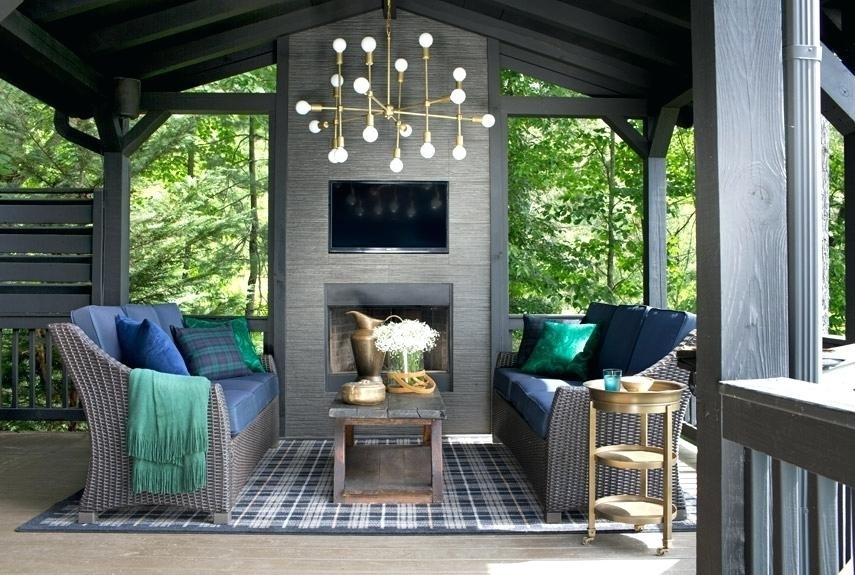 And most of all - Have Fun!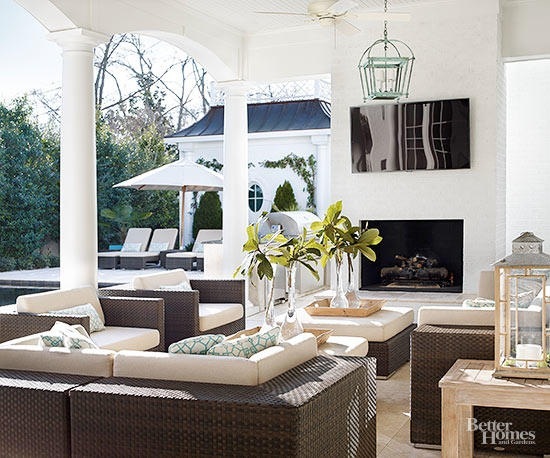 Here the Homeowner has added a large flat screen TV.  Perfect for watching sport or a movie... A Swing - perfect for those lazy days...
A Covered Patio or Lapa are great places to relax outdoors, it doesn't have to be attached to the house - a cute pergola or re-purposed Garden Shed will also do the trick!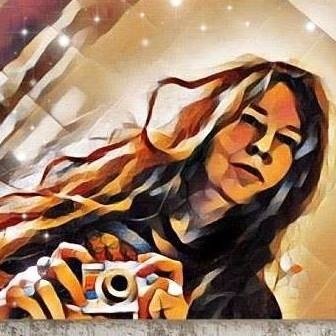 Call Claire - 011 025 4458
bluedesigns5@gmail.com
 I love Architecture. I think it's vital to talk about all aspects of Architecture - whether it be planning, construction, design or green building. I have written 3 E-Books & over 110 articles. Please feel free to let me know if you have any queries regarding architecture, planning & construction & I will assist you.
I am originally from the UK and moved to South Africa in 1999.  I started Blue Designs in 2004 after working as a driver for Avalon Construction on a luxury home in the Featherbrook Estate.  In my spare time I am an artist and writer.
I've started two new Hives - please feel free to join!
https://www.bebee.com/group/design-sustainability-network
https://www.bebee.com/group/the-naked-architect
Other Articles I have written include :-
Building Green?  Here are some tips.
Common Mistakes People make when Designing a House
The Advantages of Sustainable Building
Considering Buying or Renovating a Heritage Home?  Pros and Cons
Renovation vs New Construction - which is Greener and Better for the Environment?
Bizarre Buildings Part Two - Space Age Fantasy
Weird and Wonderful Buildings Part Three - Three Buildings that make Music
Please follow me on :-
https://www.bebee.com/bee/claire-cardwell 
https://twitter.com/ClaireCardwell
https://twitter.com/BlueDesignsArch
https://www.linkedin.com/in/claire-cardwell-ab438a17
https://www.linkedin.com/in/blue-designs-architectural-designers-557a2318
https://www.facebook.com/bluedesignsarchitects/
Sources :-
https://www.bhg.com/home-improvement/patio/designs/covered-patio/?slideId=slideshow_3c63061f-7fa2-4d1a-ac40-107e14aca7bc-item26#slideshow_3c63061f-7fa2-4d1a-ac40-107e14aca7bc-item26

https://www.countryliving.com/gardening/garden-ideas/g1336/porch-and-patio-decorating-ideas/

https://design-milk.com/10-modern-homes-that-seamlessly-blend-indoor-and-outdoors-spaces/?utm_source=dlvr.it&utm_medium=facebook

#Architecture  #Architect  #Clairecardwell  #Clairelcardwell  #Bluedesigns  #Bluedesignsarchitecturaldesigners  #Architecturaldesigner  #Design  #CoveredPatio  #Patio  #Entertainmentarea  #Firepit  #Outdoorliving  #Lifestyle
You may be interested in these jobs
Found in: Talent ZA3 - 7 hours ago

---

Rcl Foods Careers

Durban, South Africa

Are you in your final year of studying toward an HR qualification and are requiring 12 months Work Integrated Learning (in-service training) in a corporate environment in order to obtain your tertiary qualification? If you answered YES to the above question, we have a great oppor ...

Found in: Talent ZA - 22 hours ago

---

Isilumko Staffing

Durban, South Africa

Part time

KEY RESPONSIBILITY AREAS · Plans the workload, staff and equipment requirements for the shift · The inspection of fresh produce received as well as produce in stock · Ensure adherence to product specifications · Enforces correct product handling and wrapping procedures and ensur ...

Found in: Talent ZA - 22 hours ago

---

Isilumko Staffing

Cape Town, South Africa

Full time

Calling all HR generalist managers with an HR Degree, and 7 years of managerial experience living in East London with valid drivers and own transport. · Main Purpose of the Job · Provide human resource services within a designated region/business unit to ensure the proper applica ...