Bizarre Buildings Part Two - Space Age Fantasy
I am a Sci Fi fan.  I also love weird and wacky architecture.  Here are some of my favourite flying saucers and the bizarrely beautiful futuristic buildings  :-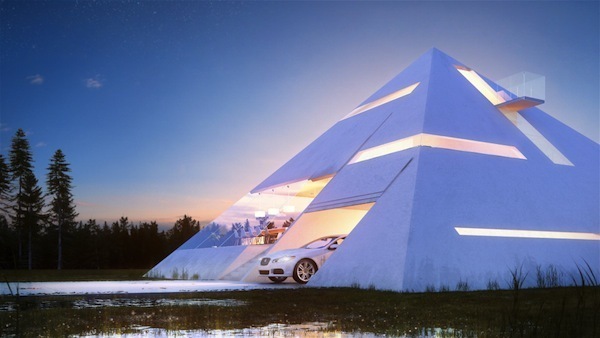 So tell me - people - wouldn't you love to live somewhere like this?  
It's so great that I couldn't resist posting another pic!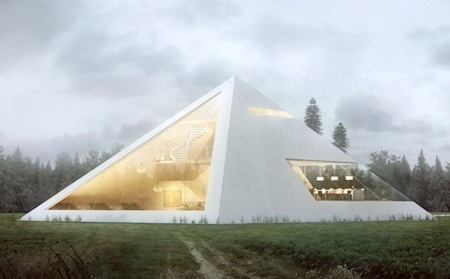 This was Mexican Architect Juan Carlos Ramos' last visualisation project for a competition.  It's well worth a look :-
http://vuing.com/modern-architecture-design-looks-like-an-egyptian-pyramid/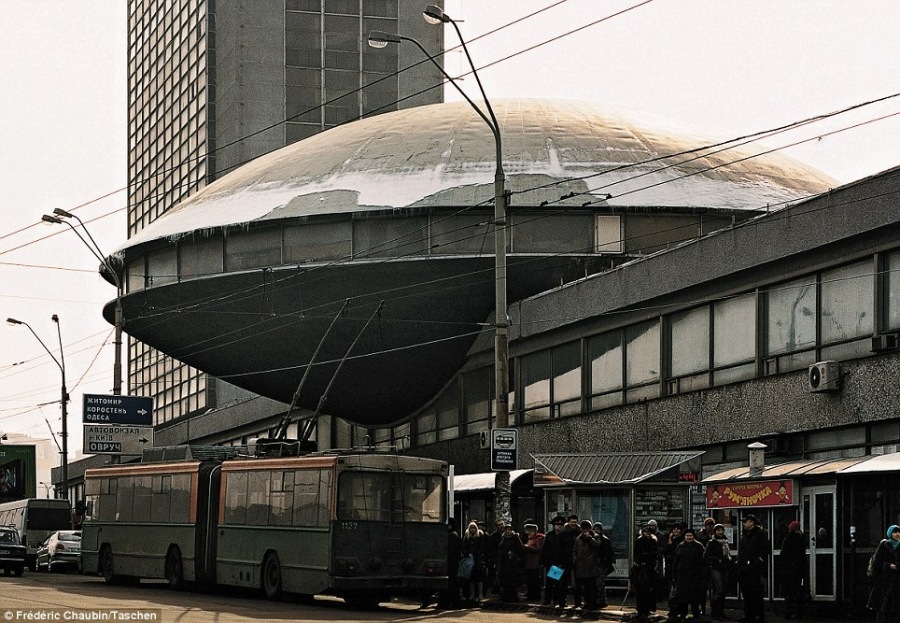 I love this one - it really does look like a bit of a crash landing - this is the Ukrainian Institute of Scientific and Technical Reseach Development in Kiev....
Alien Ships can also look quite friendly...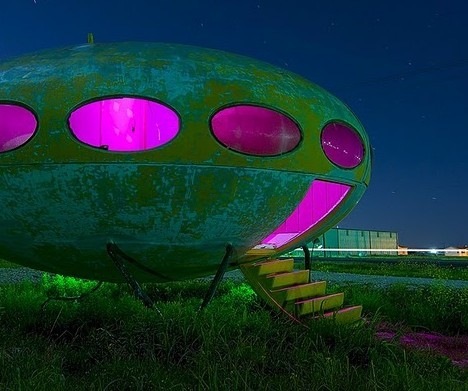 This is the Futuro House - it was designed by Finnish Architect Matti Suuronen in 1968, unfortunately only 96 were built.  The pods are made of fibreglass-reinforced polyester and plastic.  The price of plastics tripled in 1973 during the oil crisis.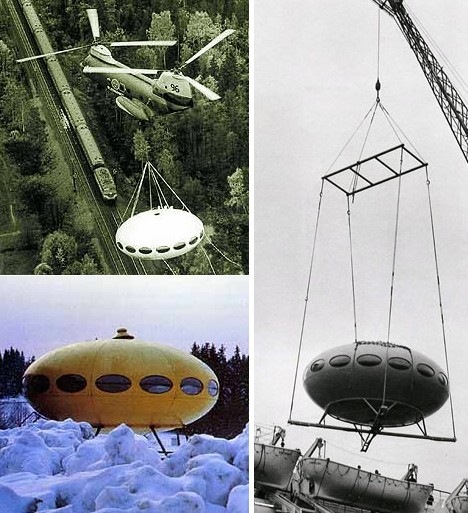 Yes the Alien Ships were often flown into place...  This no doubt accounts for the Finnish chilled out attitude towards Aliens.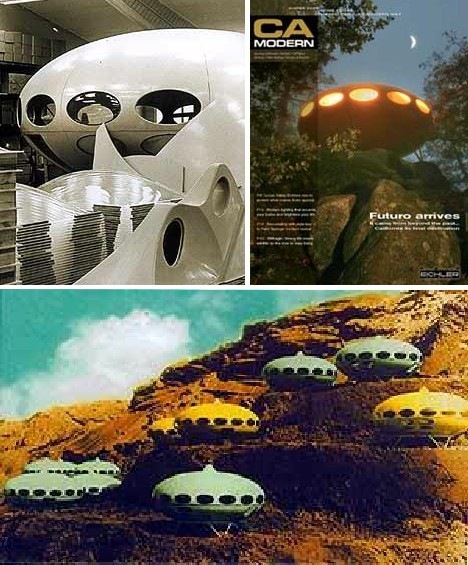 To read more check out :- https://weburbanist.com/2010/01/10/the-futuro-house-space-age-architecture-comes-home/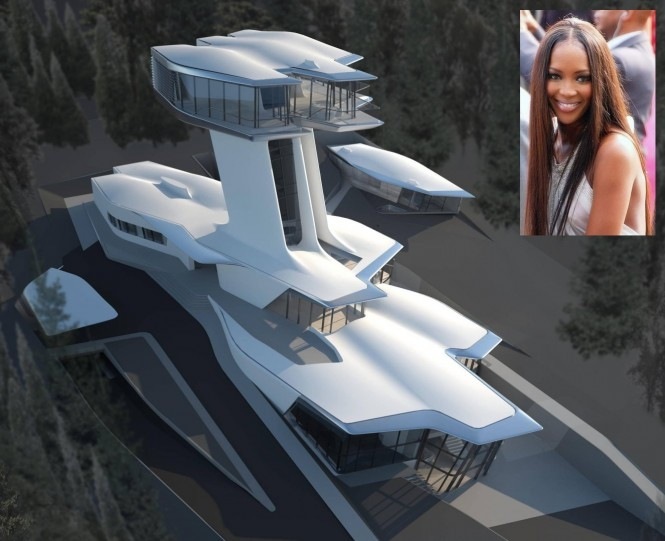 Zaha Hadid - well known for her space age, fluid futuristic designs - also designed a space ship command centre in Moscow - this is owned by Naomi Campbell and her property magnate husband - Vladislav Doronin - he commissioned the house for her...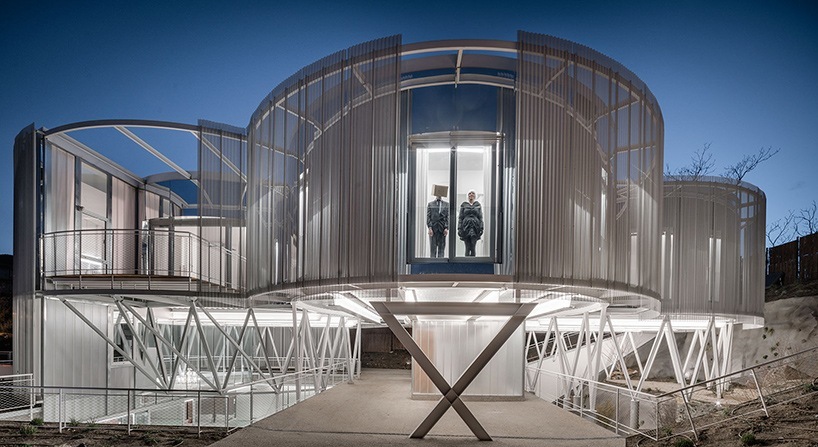 Casa Tobogan or The Slide House was designed by Z4Z4    .Apparently the clients wanted a modern space that reflected their love of inter-galactic travel - sorry the article said Global - but seriously what globes did the clients visit?
Check out the interior :-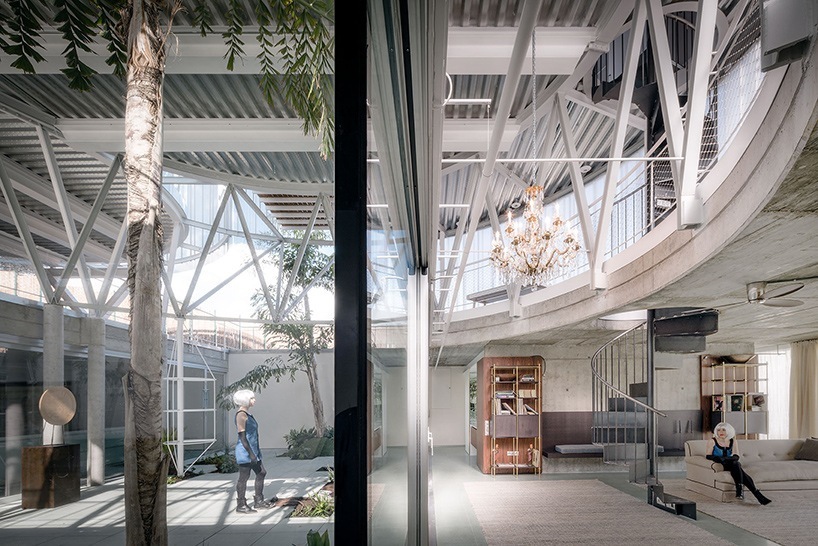 https://dornob.com/space-age-triple-layer-house-hides-a-lush-courtyard-swimming-pool/

How about JFK's Terminal 5?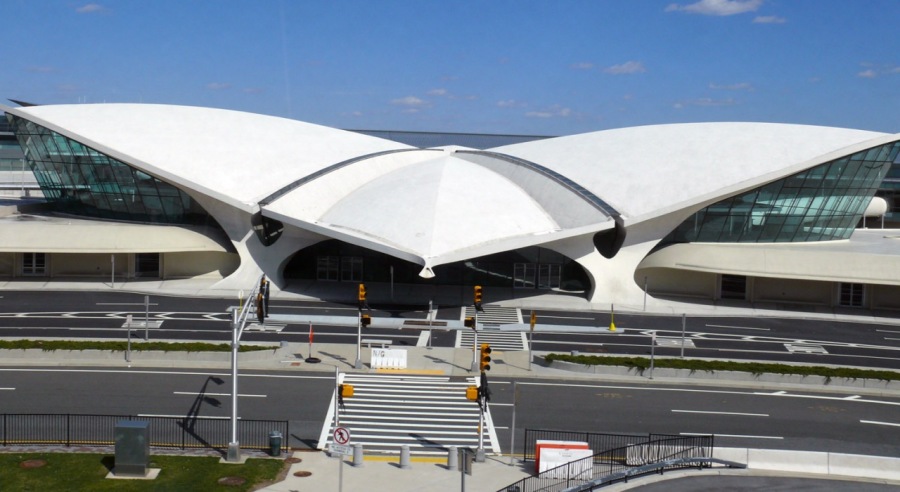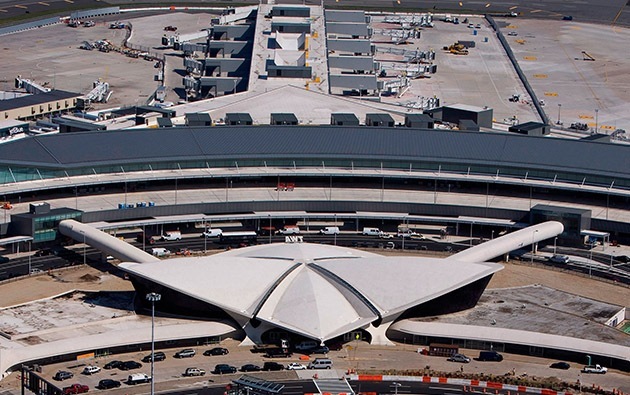 I love it!  Would be very interested to find out what any Aliens out there feel about this funky starship design!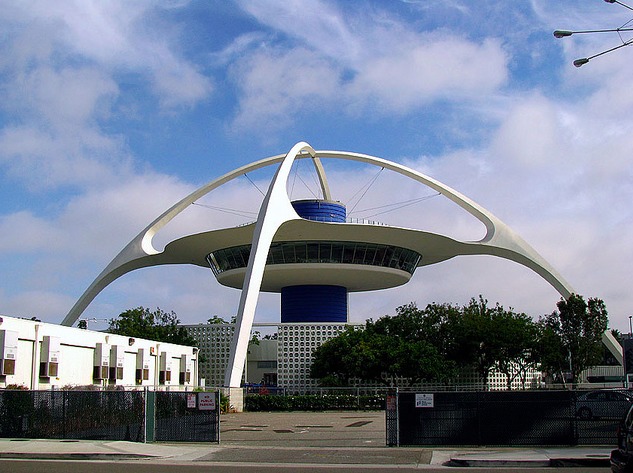 The Encounter Restaurant at LAX ...   This building was designed by James Langenheim, of Pereira & Luckman.  Unfortunately it closed in 2013...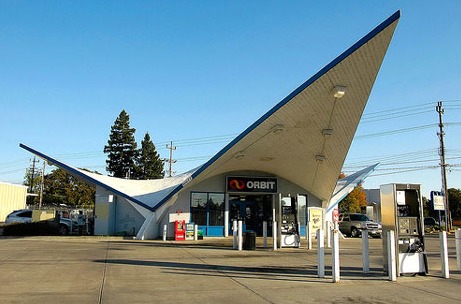 Orbit Gas Station in Sacramento, California.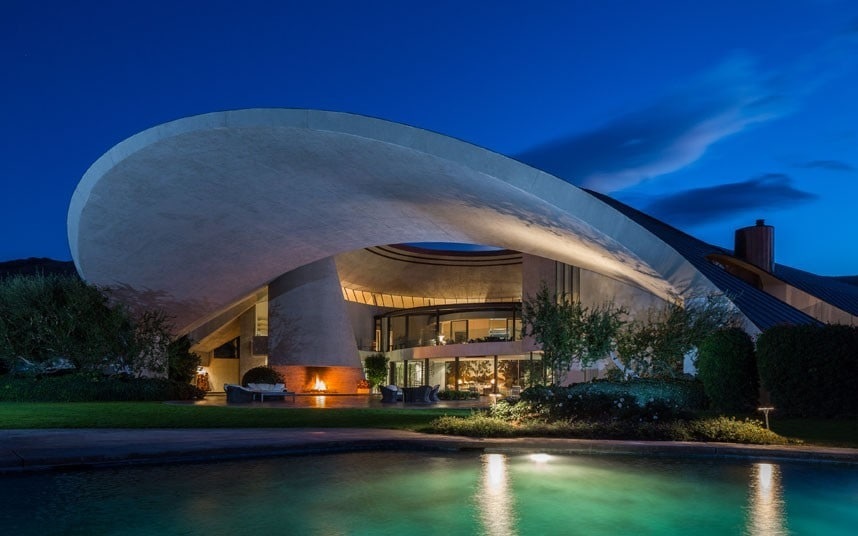 You can now take tours around Bob Hope's House... Palm Springs, California by John Lautner.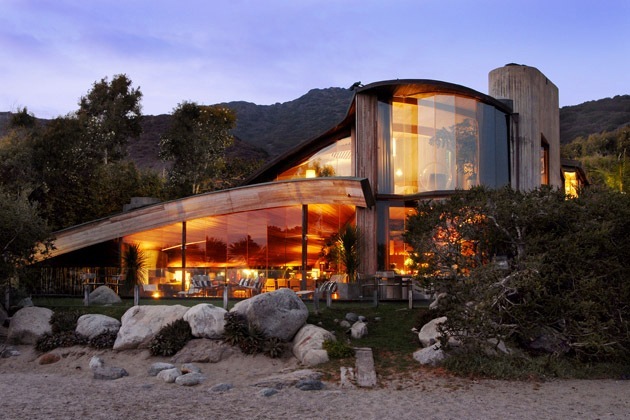 John Lautner also designed this house in Malibu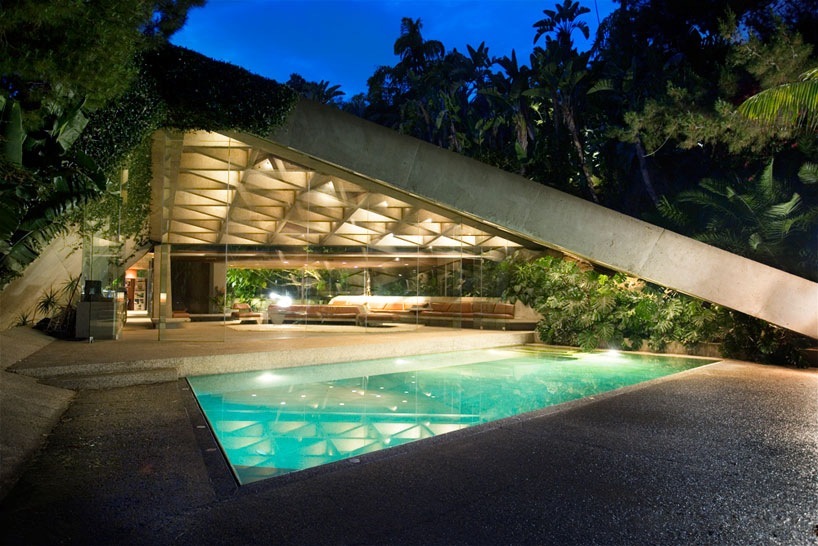 No article on Space Age Architecture would not be complete with out a pic of the Goldstein Residence, LA, California - loving John Lautner's style!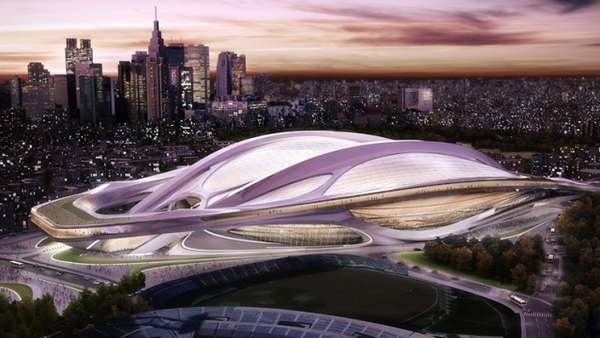 Rendering of the Tokyo 2020 Olympic Stadium by Zaha Hadid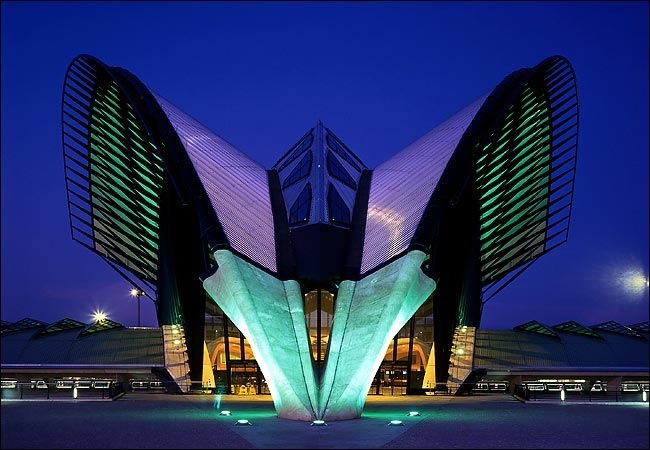 Lyon Saint-Exupery Train Station by Santiago Calatrava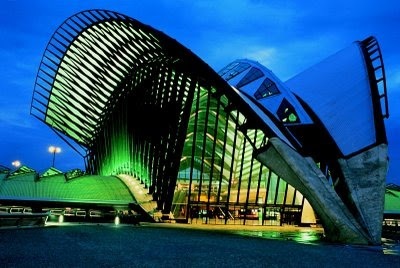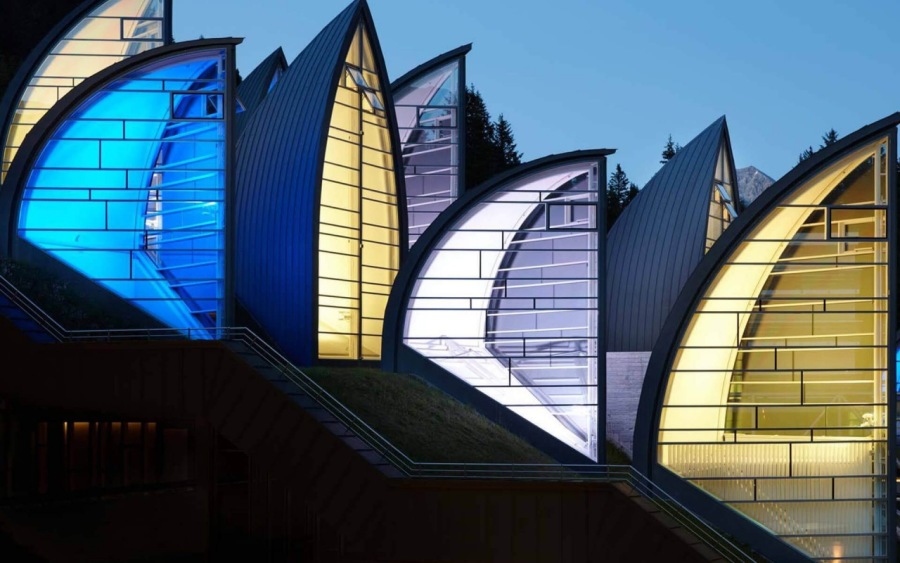 Tschuggen Grand Hotel in Arosa, Switzerland,
 architect - Mario Botta 
And of course - Frank Gehry's futuristic de-constructed Architecture...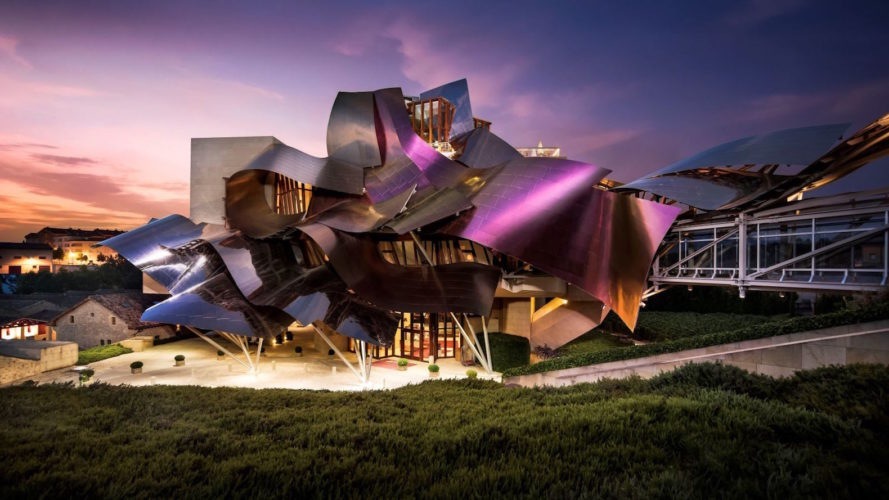 Marqués de Riscal Restaurant, Spain by Frank Gehry.
and finally another classic :-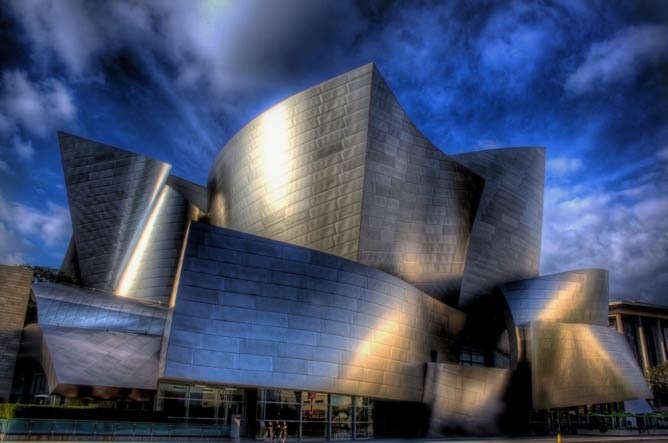 Walt Disney Concert Hall, LA, California by Frank Gehry.
I know I will have missed out a few of your favourites - let me know if you have a Alien Architecture Fantasy and perhaps I will add it to the list!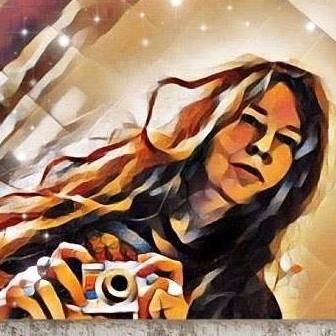 I love Architecture. I think it's vital to talk about all aspects of Architecture - whether it be planning, construction, design or green building. I have written 3 E-Books & over 110 articles. Please feel free to let me know if you have any queries regarding architecture, planning & construction & I will assist you.
I am also The Naked Architect ....
I am originally from the UK and moved to South Africa in 1999.  I started Blue Designs in 2004 after working as a driver for Avalon Construction on a luxury home in the Featherbrook Estate.  In my spare time I am an artist and writer.
Call Claire - 011 025 4458
bluedesigns5@gmail.com
Follow me on beBee , LinkedIn, Facebook or Twitter
Other articles I have written include :-
Weird and Wonderful Buildings Part 1 - The Dynamic Tower
How Does my Design Process Work?
Building Green - Here are some Tips
If I was a bebee marketing person what would I do?
I've started two new Hives - please feel free to join!
https://www.bebee.com/group/design-sustainability-network
https://www.bebee.com/group/the-naked-architect
You may be interested in these jobs
---

Featherway Recruiting

Century City, South Africa

Industry: · Fin Tech (Point of sale & payment and retail solutions) · Start Date: 1 April 2022 · Reports to: · Reports to Sales Manager · Qualification: · Matric · Years of experience: - 5 Years Fin T ...

---

Krypton Mining

Centurion, South Africa

We are looking for a Senior Architect to join our team to improve our current IT infrastructure and set the direction for integrating information technology and programs across our organization. · Ent ...

---

JobnetAfrica

Johannesburg, South Africa

Full time

Vacancy Summary · Field of Expertise: Business Development, General Management, Sales · Work Experience: 6-10 years · Preferred Candidates: Both international and national jobseekers invited to apply ...