3 years ago · 2 min. reading time · visibility 0 ·
BarkRant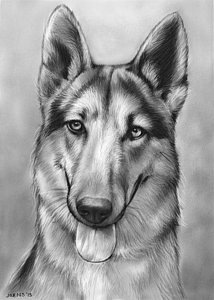 This is me, your Dog. 
Let's leave the woofs, howls and barks. Let's talk - just you and me. I don't understand your overly complicated language but let me speak in your parlance. It's time to clear the air, it's time to pull the leash straight.
Your language rings in my ears, it irritates me – stop talking to me so much. You confuse communication. I can read you by your posture, your movement, and your eyes. I can sense, even smell your mood. Pat me and stroke me - yes. Rub me with your foot - yes. Feed me leftover meat - yes. But really, stop the noise. I understand you better than you think. No need to call and shout and explain and whine and say "good doggie" over and over. Be quiet. I know you.
Take me for a walk - every day - more. The streets are ok, the park is best. Long before we were friends, canines roamed around every day, looking, sniffing, hunting, scouting, exploring. I need to do this – it's in my blood. So please, please take me out more. Walk me to explore and unwind. Otherwise I will keep on whimpering every afternoon. 
Will you stop dancing with me! Sometimes the urge grabs you when your old songs play on the radio. You take my front paws, lift me on my hind legs and prance around. We are dogs! We walk, we run, we hunt, we dig, we pounce, we storm and we bite. We never do those silly dances. We don't hop around on a beat. Leave me out.
I WILL run to the fence and bark at the dog next door. Ten times a day. I lay claim to my territory and he needs to understand it and I WILL remind him to stay off. Don't you see – I'm protecting our patch? Predators lurk around every day and they MUST know we will always put up a fight. So I warn them. Ten times a day.

The cat! The damn cat! Always getting preferential seating on the couch and specially prepared food and a high perched cat house. Now, that I don't mind that so much. What I cannot stand is his aloofness. We dogs show ourselves to each other. We don't hide our feelings. But where does this stupid cat come from!? And why did you have to give him a dog's name? One day I will look at you and have a grin on my face and I will lick my mouth and the cat will be gone.
I am always with you. At your side. We are a tribe - you and I and the family. We each have our place. When you shout at me I growl at my sister so we all know our rung. If one steps out of line on a hunt or ranks himself wrongly, harmony is disturbed and misunderstandings happen. When one of you is missing my world is different. We always stick together. I protect the tribe with my life. That's why I'm here. That's what I do. 
Now leave me alone with my bone.
Call me when we go for a walk. 
Good boy!
(Image Credit: Greg Joens)
You have no groups that fit your search