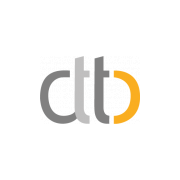 Macdonald & Company in South Africa
23 jobs at Macdonald & Company in South Africa
---

Macdonald & Company

Cape Town

Join a team with a high value of professionalism & integrity, and a dynamic company that takes a holistic and strategic view of their properties. · Our client is real estate services company, which was established well over a decade ago. Their Commercial, Retail, and Industrial f ...

---

Macdonald & Company

Johannesburg

Operating for over two decades, our client has built up a prominent reputation for themselves in the real estate environment providing services such as property management, facilities management, and leasing management. · Currently under their management, they have over quintesse ...

---

Macdonald & Company

Cape Town

Tired of rolling out the same kind of store again and again? With several and varied brands under their umbrella, our client is a homegrown success story and well-established retailer with a strong track record of success. · Their Cape Town based property team is responsible for ...

---

Macdonald & Company

Johannesburg

Our client boasts 2 decades of success providing real estate services both nationally and internationally. Leveraging technology and well-thought-out hiring decisions, they provide A-class cleaning, hygiene, parking, and security services to well-recognized and established compan ...

---

Macdonald & Company

Johannesburg

Do you have what it takes to shape the brand of leading real estate business? With a national footprint, our client has established themselves as one of the leading commercial real estate businesses in the country. · While a strong brand is already in place, this dynamic business ...

---

Macdonald & Company

Gauteng

Our client is a leading property fund that focuses on investments into residential, retail and mixed-use real estate assets in the heart of Johannesburg and Pretoria, while expanding to Sandton and Potentially Cape Town. · Significant partnerships and investment into their portfo ...

---

Macdonald & Company

Pretoria

Looking to get in to the corporate world now that you're a Chartered Accountant ?Our client continues to reach high standards and incorporates a work, live, play concept in their business model with a mixed-use scheme that they develop, manage and own. · This private developer ow ...

---

Macdonald & Company

Gauteng

Chartered Accountant required.Our client is a listed property fund, with a current portfolio exceeding R10 Billion, this dynamic company also manages their properties in-house. · An exciting opportunity has arisen for a highly analytical, detail-oriented and experienced Group Cor ...

---

Macdonald & Company

Pretoria

Are you serious about controlling credit and collecting cash? Can you stay on top of a Multi Million Rand Book within a professional property development and investment portfolio? A rare opportunity has opened up with an esteemed Private Property Investment company that develops, ...

---

Macdonald & Company

Cape Town

A Boutique Real Estate business seeking to appoint an experienced Personal Assistant with Real Estate experience to look after their Director. · Our client is a Real Estate brokerage and investment advisory business, offering expertise in disposals and acquisitions, rental, and p ...

---

Macdonald & Company

Johannesburg

An unlisted property fund which is larger than several listed concerns, and which has been around for longer, is looking to beef up its fund administration team. · They only hire people with exceptional MS Office skills (Powerpoint, Outlook, Word, Excel) who are able to communica ...

---

Macdonald & Company

Johannesburg

Established over a decade ago, our client is a South African based real estate business focused on investment and development in the hospitality, retail, office and industrial industries. · Their assets exceed R2bil and are predominantly focused on the Gauteng and Western Cape pr ...

---

Macdonald & Company

Cape Town

Do you see yourself managing the full security function for a large National Corporate's Commercial Portfolio? Our client, a giant in the Real Estate Services Industry has recently expanded into Africa, but predominantly operates in South Africa providing services such as Facilit ...

---

Macdonald & Company

Pretoria

Established Property business seeks energetic, ambitious and hands-on Senior Property Manager. · Our client develops, manages and owns various retail, commercial and light industrial buildings, in and around Gauteng. Over time, they have built up a substantial mixed-use asset bas ...

---

Macdonald & Company

Johannesburg

With a multi · Billion Rand turnover, our client is a leader in the Global Property Management space. · Separating our client from other players in the field is their unwavering commitment to the provision of fully integrated property management solutions to a local and internati ...

---

Macdonald & Company

Cape Town

B2B Sales Executive sought for multi-service group.Already employing over 10, people across their cleaning, security, parking management and catering businesses, our client has the national footprint which will support exponential growth based on additional clients. · They are lo ...

---

Macdonald & Company

Johannesburg

Junior Dealmaker · Commercial Property FinanceJunior Dealmaker sought to join well established financial services business. · With operations throughout the country, our client is recognized as a leading Commercial Property Finance business who provide unique financing products ...

---

Macdonald & Company

Cape Town

Our client is a niche property management company offering world class services to a range of private and institutional clients. · Their success is measurable against prestigious portfolios which they have raised and sold. They offer a detailed range of property management servic ...

---

Macdonald & Company

Cape Town

Are you a seasoned Sectional Title Portfolio Assistant looking to advance your career with a growing firm? A diversified professional services property group are committed to providing a fully comprehensive and integrated property service matched with endless support, cutting edg ...

---

Macdonald & Company

Johannesburg

Nimble privately owned investment and property development company provides exceptional growth trajectory. · A rare opportunity to join a retail property developer who owns and manages malls in rural and township areas. Their interests extend beyond property into medical supplies ...