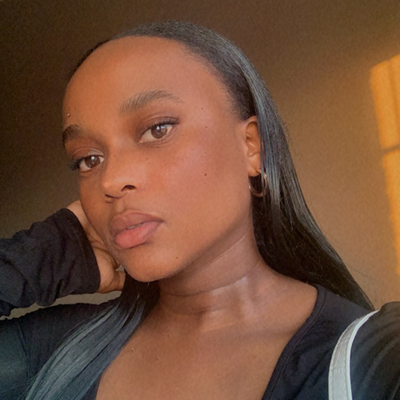 About Phemelo Seane:
As a diagnostic radiographer, I am dedicated to providing high-quality and compassionate care to patients through the use of medical imaging technology. With a strong background in radiography and a commitment to ongoing learning, I strive to contribute to accurate diagnosis and effective treatment planning.

My role involves operating sophisticated imaging equipment, such as X-ray machines. I have a deep understanding of the principles and techniques involved in capturing clear and precise images, ensuring optimal image quality while prioritizing patient safety.

I am skilled in positioning patients correctly, considering their comfort and physical limitations, and employing appropriate radiation safety measures. I take pride in my ability to communicate effectively with patients, providing clear instructions and addressing any concerns or anxieties they may have. I understand the importance of building rapport and creating a supportive environment, as many patients may be going through challenging or stressful situations.

In addition to technical proficiency, I am well-versed in anatomy, physiology, and pathology, allowing me to interpret and analyze images accurately. I work closely with other healthcare professionals, including radiologists, physicians, and surgeons, to ensure the accurate interpretation and timely reporting of imaging findings. I value collaboration and effective teamwork, as it contributes to the overall quality of patient care.
 
Experience
Community service radiographer
Education
Bache of Radiography in Diagnostics
Professionals who compete with Phemelo
Professionals in the same Healthcare sector as Phemelo Seane
Professionals from different sectors near Pretoria North, City of Tshwane Metropolitan Municipality
Other users who are called Phemelo
Jobs near Pretoria North, City of Tshwane Metropolitan Municipality
---

OfferZen

Pretoria, South Africa

Mobile Developer Are you a talented Mobile developer looking for your Dream Developer Job? OfferZen, the developer jobs marketplace, reverses the job search process. · We connect developers with a vas ...

---

Energyrite

Pretoria, South Africa

Working Hours are from 8am to 5pm. · Skills to include: · Computer literate (must be able to use Microsoft Office especially Excel) · SAGE Accounting knowledge · Good communication, telephone etiquet ...

---

Placements 4 all

Midrand, South Africa

Snr Customer services Agent · Midrand R29K Neg · Education & Experience · Matric (Grade 12) · At least 5 years Customer Service experience (which includes experience in Credits and Claims and Call Qua ...