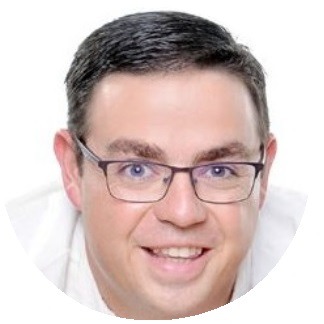 About Oloff Marais:
Throughout my professional journey, I've refined my expertise in business writing and presentation, specifically tailoring complex data into easily comprehensible reports for diverse stakeholders. A cornerstone of my career has been Communication Strategies, an area I've consistently prioritized. Recognizing the pivotal role effective communication plays in building relationships, steering team collaboration, and facilitating change, I've successfully spearheaded change management initiatives. These initiatives not only address technical aspects but also emphasize the human element, ensuring a seamless transition and establishing trust among team members and stakeholders.
In terms of behavioral competencies, my decision-making approach is grounded in evidence-based practices, where data and thorough analysis guide my conclusions. I boast a track record of initiating action and steering projects to completion. Renowned for my innovative thinking, I am continuously exploring novel strategies to optimize business operations.
Furthermore, I place a premium on high-impact communication and its influential role in driving outcomes and managing change. My communication style is consistently recognized for its clarity, conciseness, and engagement, fostering positive interactions across various contexts.
As a predictive analyst, my proficiency lies not only in interpreting complex data but also in leveraging statistical methods to derive meaningful insights for strategic decision-making. My experience in statistical analysis equips me to navigate and analyze intricate datasets, providing valuable insights that contribute to informed and data-driven business decisions.
Experience
Head Predictive Analytics, IMS Global Ventures (Aug 2019 – Present):
Leads data-driven optimization of Airtime Credit portfolio.
Manages expansion across multiple countries in Africa and the Middle East.
Achieved business growth with revenue exceeding $750m.
Manages a remote team, focusing on continuous improvement.
Senior Predictive Analyst, IMS Global Ventures (Jul 2017 – Jul 2019):
Conducted stakeholder management, data analytics, and risk modeling.
Played a key role in driving performance in various African markets.
Manager Corporate Analytics, TransUnion (Mar 2016 – Jun 2017):
Managed a high-performing team, landing major deals in insurance.
Formulated and understood customer needs, leading successful proposals within insurance, the Public Sector, and, other data-driven institutions.
Senior Predictive Analyst, TransUnion (Mar 2013 – Feb 2016):
Contributed significantly to credit risk analysis and scorecard development.
Recognized for willingness to learn and internal award-winning work.
Credit Risk Analyst, Absa Group (Apr 2012 – Feb 2013):
Managed the Group Retail Impairment Policy (GRIP) Impairment Model.
Gained expertise in credit risk environment and compliance standards.
Business Analyst, Absa Card (Jul 2010 – Mar 2012):
Worked on end-to-end authorization of credit, debit, and cheque card transactions.
Initiated projects improving customer experience and balancing risk.
Selected as part of the Card Professional delegates program.
Junior SAFEX Trader, Free State Maize (Jan 2009 – Dec 2009):
Gained experience in commodity trading and completed SAFEX Agricultural Derivatives Trading course.
Education
Master's degree in Quantitative Risk Management (M.Sc) or "Quant".
A "quant," short for quantitative analyst, is a professional who applies mathematical and statistical methods to analyze financial markets and develop quantitative models for investment strategies. Quants often work in the finance industry, including hedge funds, investment banks, and asset management firms. Their primary goal is to use data and mathematical models to make informed decisions about trading, risk management, and investment strategies.
Key aspects of a quant's role include:
Mathematical Modeling: Quants develop mathematical models to understand and predict behaviour be it markets. These models may involve statistical analysis, calculus, and other advanced mathematical techniques.
Algorithmic Trading: Many quants are involved in designing and implementing algorithmic trading strategies. These automated systems execute trades based on predefined criteria, often leveraging high-frequency trading techniques.
Risk Management: Quants play a crucial role in assessing and managing risk. They develop models to quantify potential risks associated with financial instruments and investment portfolios.
Data Analysis: Quants work with vast amounts of financial data, employing statistical tools and programming languages to extract meaningful insights. They may use historical data to backtest and refine their models.
Programming Skills: Proficiency in programming languages like Python, R, and C++ is essential for quants. They use coding to implement models, analyze data, and build algorithmic trading systems.
Financial Markets Knowledge: Quants need a deep understanding of financial markets, instruments, and economic factors that can impact asset prices. This knowledge is crucial for developing accurate models.
Continuous Learning: Financial markets evolve, and quants must stay abreast of new developments in quantitative finance, data science, and technology to remain effective in their roles.
Quants frequently collaborate within cross-functional teams. Together, they focus on crafting and executing strategies grounded in statistical methodologies to achieve returns and navigate potential risks. In this collaborative environment, quants leverage their expertise in data analysis and statistical modeling to contribute valuable insights that inform decision-making and enhance overall performance in nearly any domain containing data be it financial, insurance, medical, or any other industry.
Professionals who compete with Oloff
Professionals in the same Banking / Loans sector as Oloff Marais
Professionals from different sectors near Lynnwood, City of Tshwane Metropolitan Municipality
Jobs near Lynnwood, City of Tshwane Metropolitan Municipality
---

Fourier Recruitment

Pretoria, South Africa

Plan and organize truck transport · Prepare transport schedules · Communicate with suppliers · Ensure smooth loadings · Track truck movements · Communicate with Clients · Ensure deliveries are complet ...

---

SITA

Centurion, South Africa

To manage complex SITA internal/external project(s) following the SITA project management methodology, within · a defined service/product/customer portfolio under the supervision of a Programme Manage ...

---

LetsLink Recruitment

Sandton, South Africa

Full time

Network Provider Manager - Johannesburg · LetsLink Medical Recruitment Agency is assisting one of the leading health insurance product providers in South Africa to recruit a Network Provider Manager. ...