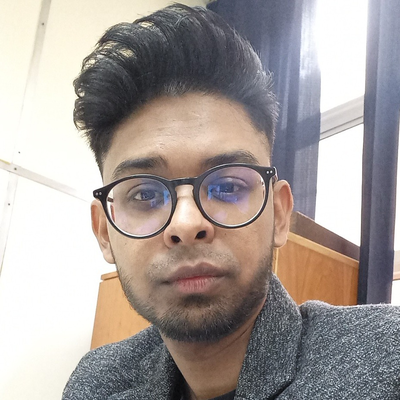 About me:
My name is Jeshurun and I am well versed in HR principles and I am able to professionally handle HR duties.
Currently I am a HR Intern and a church committee member, in these positions, I perform a multitude of duties.
Education wise, I have obtained a degree in HR Management, a certificate in TEFL and a higher certificate in economics and management sciences.  
I am enthusiastic about growing and gaining new skills on my HR journey.
I would appreciate it, if you pursed my C.V to view my skills, knowledge and experience.
Thank you for your time.
Jeshurun Naicker
Experience
HUMAN RESOURCE INTERN| Supreme Consulting| 2022 – Current 
My duties are but not limited to:
Job profiling, job placements and creating job descriptions
Conducting the advertising, recruitment, selection, interview and probation reviews processes
Creating and maintaining a database for CVs
Creating organograms and assisting in the restructuring, retrenchment and retirement processes
Drawing up employee contracts, addendums, letters and memos
Creating and maintaining employee records
Conducting the orientation and onboarding process with regular HR check-ups
Conducting HR investigations, employee grievances, employee surveys, all disciplinary meetings and drawing up the correct disciplinary warnings
Creating / updating polices and conducting policy readings
Performance management and creating / facilitating of KPIs
Assisting in talent management, training and Development
To ensure compliance with labour regulations, health and safety regulations and Employment Equity
Providing assistant to employees for HR related concerning
Facilitating HR processes and procedures
Conducting basic employee counselling/ Employee assistance programmes
Employee wellbeing and Employee Relations
Communicating with stakeholders 
Writing HR reports, HR minutes of meetings and other Ad-hoc HR duties
VOLUNTARY COMMITTEE MEMBER | Ararat Mission Church | 2018 – Current 
My duties are but not limited to:
Assisting in the coordinator of internal/external events
Preparing minutes of meetings and maintaining member files
Facilitating clear communication within the church
Providing strategic planning to aid in outreach programs. 
SALES ASSOCIATE | Post-Net | 2021 - 2021
My duties were but not limited to:
Communicating with stakeholders, printing, typing, and emailing for customers who lacked the knowledge to do so. 
SALES ASSOCIATE | PNA | 2017 - 2018
My duties were but not limited to: 
Processing payments and assisting with inventory and stock merchandising. 
SALES ASSOCIATE | MR Price | 2015 - 2015
My duties were but not limited to: 
Handling stock, customer returns and other cashier duties.
ADMIN ASSISTANT | Sanjeev Singh Incorporated | 2012 - 2012
My duties were but not limited to: 
Maintaining filing system and conducting data entries.
Education
 Bachelor of Commerce in human resource management | University of South Africa
Higher certificate in Economics and Management Sciences | University of South Africa
TEFL Certificate | TEFL Professional Development Institute 
Experiential training certificate | MR Price
Certificate of life skills achievement | Sinika Uthando
Bachelor's degree in Matric | Arena Park secondary 
Human Resources profesionals
Professionals from different sectors near Durban, eThekwini Metropolitan Municipality
Jobs near Durban, eThekwini Metropolitan Municipality
Found in: Talent ZA± - 6 days ago

---

Our client requires a suitably qualified and experienced Graphic Designer to join their team. This role is responsible for creating artwork from brief (concept/create/revise/execute) across print format and social media platforms. Logo and CI development, illustration work, as we ...

Found in: Talent ZA - 4 days ago

---

The Maintenance Coordinator helps to maintain a safe and comfortable environment for our residents and to ensure the smooth running of our facilities. This involves contractor liaison and maintenance compliance tasks including: plumbing, HVAC, electrical, resident emergency syste ...

Found in: Talent ZA - 2 days ago

---

BGA Recruitment

Durban

Full Time

POSITION: BASED IN Ballito North of Durban · Qualifications: Matric/Diploma in Events Management or equivalent · Responsible for all events, marketing and assisting in the F&B department at the club. Directly manage the clubs event enquires from start to finish, activate social e ...