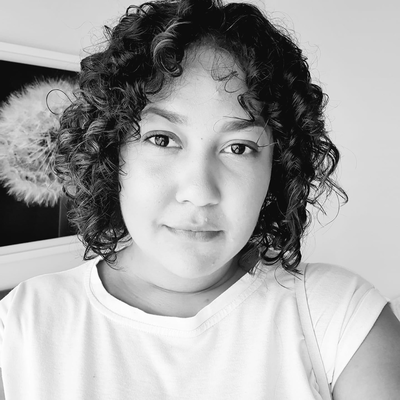 About Jamie Belford:
Thank you for taking the time to consider my application. I currently have a 4 year BA in Fine Arts from The Michaelis School of Fine Arts and working towards my Post Graduate Diploma in Management in Marketing part-time. At present I am employed as the General Manager and Digital Marketer at Design a Project. 
I am detail-driven with experience coordination, logistics, critical path thinking , photography and various artistic and creative skills, office general management. I believe that am positioned to make a significant impact on your organization.
With my keen ability to support and complete challenging projects/tasks, combined with my steadfast commitment to top-notch quality and production, I am prepared to excel in providing outstanding services to your company. I look forward to discussing the position, and my qualifications, in further detail. Thank you for your consideration.
Sincerely,
Jamie Belford
Experience
General Manager & Digital Marketing Manager
Company: Design a Project - Cape Town

Creating and managing budgets
Oversee daily business operations
Provide training and orientation for new employees
Hiring employees
Evaluating and analysing performance & productivity
Managing logistics and employee schedules
Arranging and organising uniforms
Planning and scheduling weekly tasks for employees
Liaising with clients and suppliers
Keeping track of sales and revenue
Produce and analyse sales reports
Produce and analyse expenditure reports
Procuring operational equipment and products
Liaise with associated business networks
Digital Marketing Management
Manage social media content
Co-ordinate with clients, suppliers and personnel to create live
action content
Graphic design: social media posts
Create and analyse paid ads on social media & search engines
Analyse performance of content and paid ads
Ensure relevant content for social media
Design company CI
Graphic design: print media (business cards, signage, flyers, etc)
Liaise with signage printers
Quality Assurance with external media producers (video editors,
videographers, etc)
Create and manage digital business profiles on Google
 
Office & Project Manager
Company: Inspired Minority Pictures - Cape Town

Liaising with clients and VFX artists
Ensuring spread sheets correspond
Managing budgets & petty cash
Ensuring projects and artists complete work on time
Keeping track of all assets and inventory
Updating and keeping track of master documents
Create pivot tables
Divide work between artists
Coordinate work and deliverables with international and external
artists
Production runs & purchases
Researching new products, artists and services
Manage various projects, E.G. New office building construction,
photovoltaic installation, TV series post-production, office
management
Post-production budget control
Invoice processing
Data capturing
New employee induction & orientation
General administration work
Office coordination
Scheduling & planning
 
Junior Project Manager
Company: Crio Mobile Agency - Cape Town

Project Support
Direct assistance and servicing any requirements of the project
manager(s)
Assist the creative and production teams in collating material and
elements for presentation and work delivery purposes
Manage aspects of project team meetings including boardroom
bookings, diary notices, documentation and materials
Coordinate with team members of their deliveries ahead of reviews
/ meetings /presentations so they are prepared for the respective
milestones set by the project manager
Prepare documentation for tender, expression of interest and
project management status reports
Assisting with creation of documents, templates, reports and
presentations for network projects
Preparing contact and status reports for projects as requested by
the project manager
Keep record of time logs for all projects
Coordinating QA process for digital projects and logging of issues in
system
Remind team members of their deliveries ahead of reviews /
meetings /presentations so they are prepared for the respective
milestones set by the project manager
Keeping marketing and project collateral updated (showcases) as
per input from management on company documents and web
properties.
General Support
Plan and conduct new employee orientation to foster positive
attitude toward organizational objectives
Preparing and issuing orientation packs to new employees
Setting up workstations for new employees including hardware
setup
Collect and submit staff leave forms to HR Head
 
Film Production Assistant
Company Inspired Minority Pictures 

Running office errands
Assisting the production manager, VFX producers and VFX directors
in the daily tasks
Distribute daily call sheets
Inventory and stock take of assets
Reading, reviewing and editing scripts in relation to VFX scenes
Liaising with external film producers, directors and personnel
Answering calls, taking and conveying messages to managers
Assisting in event planning
Replenishing of office products (stationery, coffee, and etc.)
Invoice processing
Data capturing
Liaising with external technical suppliers such as ISP's, data farms
and telephone service providers

Photographer
Company: Jamie Belford Photography Pty Ltd - Cape Town

Solely manage and run all business tasks
Events photography
Portrait photography
Wedding photography
References
Still life photography
Editorial photography
Editing photographs in Adobe Photoshop and Lightroom
Graphic design (flyers, business cards, posters)
Marketing and advertising
Social Media marketing and management
General administration
Bookkeeping
Photo shoot coordination
Producing and delivering final photographic products
Invoicing
 
Photography Intern
Company: 2nd Take - Cape Town

Designing and composing social media posts
Photograph all items to be sold online
Photoshop and deep etch all products
Assist the fashion department with selecting garments to be
modelled and photographed
Coordinate and photograph fashion photo shoots
Train new photography interns entering the company
Write photography manuals
Compiling social media content
DTP & retouching
Deep etching
Colour correction
 
Lecturing Assistant
Company: University of Cape Town - Cape Town
Assisted head photography lecturer, Ms. Jean Brundrit and first year
photography students in pinhole photography on a technical basis.
Education
Bachelor of Arts: Fine Arts
University of Cape - Cape Town
 
Post Graduate Diploma: Management, Marketing (In-progress)
University of Cape Town - Cape Town
 
High School Diploma:
Lyttelton Manor High School - Centurion
Professionals who compete with Jamie
Professionals in the same Marketing / Advertising / Public Relations sector as Jamie Belford
Professionals from different sectors near Cape Town, City of Cape Town
Other users who are called Jamie
Jobs near Cape Town, City of Cape Town
---

BraxtonGroup

Stellenbosch, South Africa

Position available for an experienced, competent, confident trainer to deliver training in various formats (on site, online, etc). · Non-negotiables: · Passport valid for at least 2+ years · Ability t ...

---

LetsLink Recruitment

Cape Town, South Africa

Full time

LetsLink Recruitment is seeking for a Registered Nurse Renal Qualified to work in a private hospital in the Western Cape. If you are passionate about Renal Nursing and have the necessary qualification ...

---

SA Metal Group (Pty) Ltd

Cape Town, South Africa

Full time

The Communications department currently has a vacancy for a methodical, attentive to detail individual to join their team. Duties and responsibilities will include, but are not limited to the followin ...