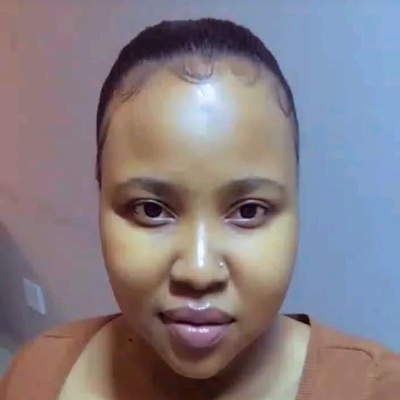 About Hope Khunoana:
Possesses knowledge in food packaging, protection, preservation, and distribution of food. Possess knowledge in food processing, food safety, food science, FMCG products, food manufacturing, sustainable packaging, product development and industrial goods throughout the supply chain in particular the requirements of foodstuffs, pharmaceutical and cosmetics. Possess knowledge in graphic design, printing processes, legal aspects and environmental issues.
Experience
Packaging Technologist 
●   Investigate, develop, trial, implement new packaging designs/ developments; carrying out improvement and packaging optimization projects at factories-on going basis.
●   Actively driving cost saving initiatives at factory level-incl: ingredient / recipe / packaging modifications, line performance, time delivery and product quality.
●   Document and organize factory trials including machinability, transport tests for validation of new packaging and changes in specifications.
●   Working cross- functionally with marketing, manufacturing, procurement and finance to deliver on new product launches.
●   Sourcing of alternate suppliers on the different formants for primary, secondary and tertiary packaging.
●   Ensure all packaging artworks and barcodes comply with relevant legislation.
●   Review products for government regulatory and nutritional compliance.
●   Working with marketing division on new product launches & liaising with suppliers on formatting, size determination, dyelines, work maps, etc.
●   Investigate/ research different packaging constructions and recyclability and sustainability goals;
●   Artwork approval
●   Using CAPEPACK designing outer cases and pallet configuration for new products and compiling packaging specifications.
●   Advising / problem solving factory packaging issues.
Food Technologist
·        Development of new products and modification of existing product through the NPD gate process, from brief to launch stage.
·        Research on new product ideas and trends including analyzing competitive products to ascertain processes and formulations
·        Preparing product costings based on raw materials and manufacturing costs to ensure profitable products.
·        Conducting shelf-life testing, chemical, nutritional and microbiological tests.
·        Compile products specification with all the test done and regulations related to the product.
·        PH checks
·        Conduct sensory evaluation panel, trend and report writing based on the results.
·        Compilation of products certificates of conformance (COC's) for customers.
·        Compilation of packaging specifications, facilitation & implementation of weekly surface/equipment & personnel hand swabs (NCR's/Corrective Actions).
Education
National Diploma in Packaging Technology at Institute of Packaging SA (IPSA), 2021.      
Professionals who compete with Hope
Professionals in the same Engineering / Architecture sector as Hope Khunoana
Professionals from different sectors near Johannesburg, City of Johannesburg Metropolitan Municipality
Other users who are called Hope
Jobs near Johannesburg, City of Johannesburg Metropolitan Municipality
---

Redheads Group

City of Johannesburg, Gauteng, South Africa

Exciting Opportunity for Senior Estimators: · Join Our Clients Dynamic Team · Are you a seasoned Senior Estimator looking for a thrilling challenge that will push your skills to new heights? Redheads ...

---

VeIOS Sachi (Pty) Ltd

Heidelberg, South Africa

A Sand and Stone Quarry in Heidelberg, Gauteng is wishing to appoint a Back End Tipper Driver with at least 5 years relevant experience and a valid Code 14 and PDP licence. · This is an established Co ...

---

Upmarket Virtual Solutions

Boksburg, South Africa

Seeking the services of an experienced Payroll Administrator for a stable Motor Dealership and Car Rental group. · Minimum Requirements: · Matric, or equivalent · Relevant qualification · 23 years Pay ...