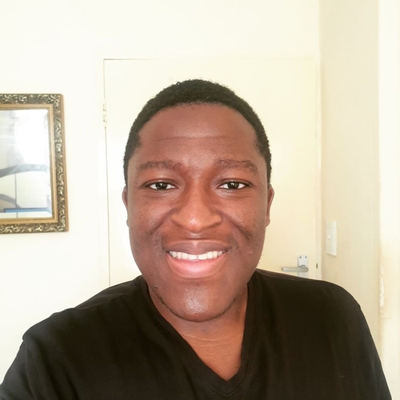 About Chimwemwe Chilambe:
I am front end developer with 2 years of experience I am good at JavaScript, HTML , CSS and react and i am willing to learn and improve my skills
Experience
UC pro
° In my  position as a front-end developer at UC Pro he was led by the
senior developer taking the UX/UI design to develop an admin/dashboard for
the client he was working with.
° I was in a team of developers who was an international group from
the African and Asian content.
° I worked in two teams front end which he was a part of and back end
which we worked with.
° I used the following technologies: React.js, Visual studio code as well
as Redux tool kit to achieve the objective.
° I used GitHub to write comments for the developer who wants to fix
the work which currently needed fixing.
° I used mobile development layout from Bootstrap 5 to make the
website more responsive.
° Collaborated with stakeholders during development processes to
confirm creative proposals and design best practices.
° Coded using HTML, CSS and JavaScript to develop features for both
mobile and desktop platforms.
° Produced websites compatible with multiple browsers.
Executive LIs
° In my  position as front-end developer at Executive Lis I he worked on
dashboards and user interface using bootstrap as my main design.
° I had meetings and code reviews every second day to see how far he
was with his work and worked in teams to achieve the goals which were given
by the senior developer.
° I always made sure that the work was completed before the senior
developer presented it to the client.
° Before he worked, he planned by writing down deign briefs before
doing the code to know exactly what was required from him.
° Exposure to React.js, Node.js, JavaScript and Visual Studio code.
° Main hooks he used was state hook.
° Coded using HTML, CSS and JavaScript to develop features for both
mobile and desktop platforms.
° Followed SDLC best practices with in Agile environment to produced
rapid iterations for clients.
° Produced websites compatible with multiple browsers.
Education
Web development which involved (HTML, CSS, Javascript)
Programming which involved (VB.Net, C, C#)
System software
Information System
 Documentation Analysis
Software Engineering
Professionals who compete with Chimwemwe
Professionals in the same Technology / Internet sector as Chimwemwe Chilambe
Professionals from different sectors near Pretoria, City of Tshwane Metropolitan Municipality
Other users who are called Chimwemwe
Jobs near Pretoria, City of Tshwane Metropolitan Municipality
---

Recruitment

Edenvale, South Africa

Digital Marketing Specialist (PPC) (JB3815) · Edenvale, Johannesburg (Office based 4 days a week) · R32 000 - R42 000 CTC per month · Permanent · We're a vibrant IT dev and digital marketing company o ...

---

Eazi Access Rental

Midrand, South Africa

Purpose of the Position: · - · To manage the Linde International Key Accounts (IKAs) relationships locally. · - · To provide support to those local entities regarding tenders, solution-selling, and ...

---

Cellular Citi Group

Sandton, South Africa

Vodacom No 1 Franchisee has recently expanded its operations to Gauteng. Following the success of 10 Retail Vodacom Stores in KZN, we have taken over Nelson Mandela Square in SANDTON City. · Gauteng's ...